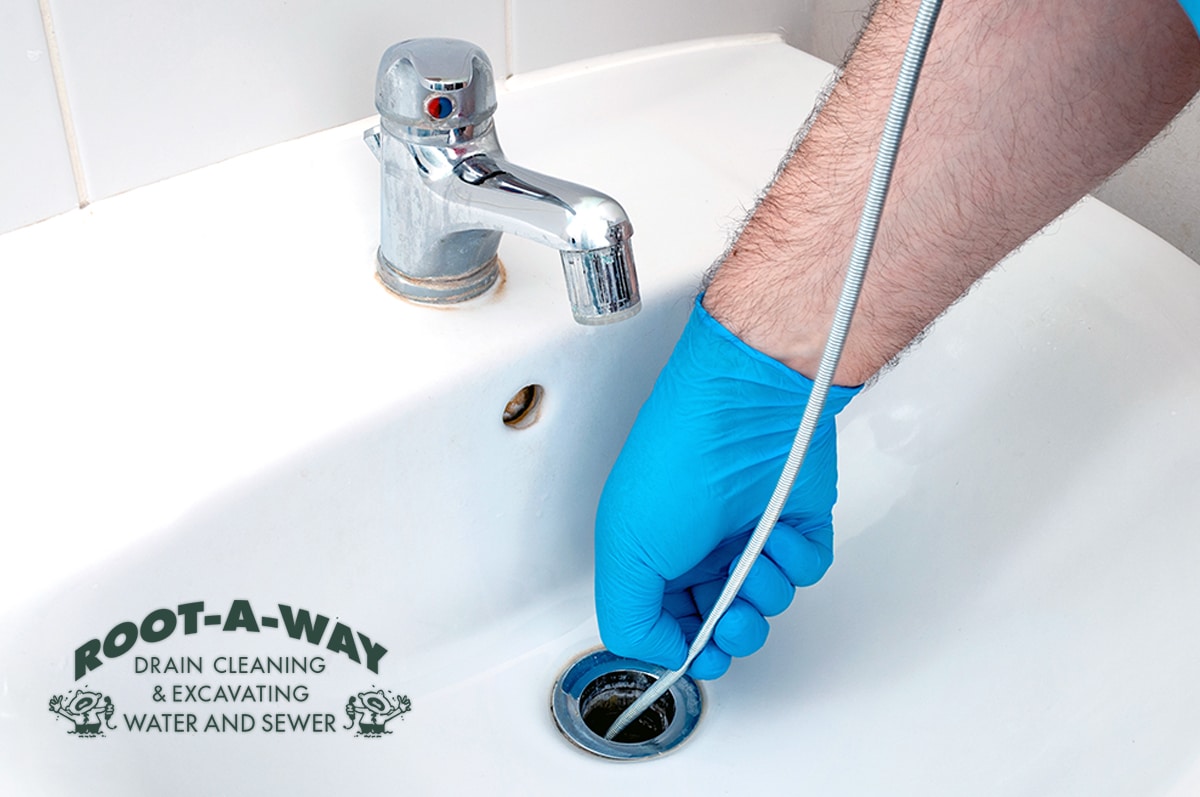 If you own any kind of property, cleaning your drains is an unavoidable necessity. The longer you go between drain cleanings, the more likely you are to come across clogs and other common plumbing problems that can lead to expensive repairs. If you do need your drains thoroughly cleaned, the best thing you can do is turn to our licensed plumbing professionals and industry-leading drain cleaning solutions at ROOT-A-WAY Drain Cleaning.
How Do You Clean Your Drains?
Unlike other appliances and surfaces around your property, the insides of your pipes are virtually inaccessible, leaving many people confused about how to clean them. Or worse, in the position to ignore them entirely. But there are actually quite a few ways to get your drains sparkling again! At ROOT-A-WAY Drain Cleaning, we offer two of the most popular drain cleaning methods: snaking and hydro jetting.
What Is Snaking?
A drain snake is a long, flexible cable that has an attached metal coil used to fish out filth and debris trapped deep down in your pipes. They're especially effective in bathrooms and kitchens, where hair, grease, and other larger obstructions are common – and they're relatively easy to get. Drain snakes are purchasable from nearly any home improvement store. Though, if you don't have much experience with drain snakes, you may just want to get in touch with our reliable drain cleaning specialists, so you don't risk any damage to your pipes.
What Is Hydro Jetting?
If a drain snake isn't cutting it and your clogs are only increasing in severity and frequency, hydro jetting should likely be your next step. Hydro jetting systems work by forcing high-powered water streams down into your pipes from all directions to effectively dislodge years of buildup and sanitize your pipes, similar to pressure washing. However, only licensed plumbing professionals who can first perform an internal inspection using a high-tech camera should us hydro jetting systems, so there is no risk to your property.
How To Tell When Your Drains Need Cleaning
To determine whether all you need is a simple clog removal with a drain snake or the long-term benefits of scouring your pipes with our powerful hydro jetting system, you first have to know the signs that your pipes need a good cleaning. If your drains need cleaning, you will typically notice:
For even more information about drain cleaning or to sign up to have your plumbing looked at any time soon, please, contact ROOT-A-WAY Drain Cleaning today by calling (810) 233-4376 to schedule service, or simply fill out the form in the sidebar.