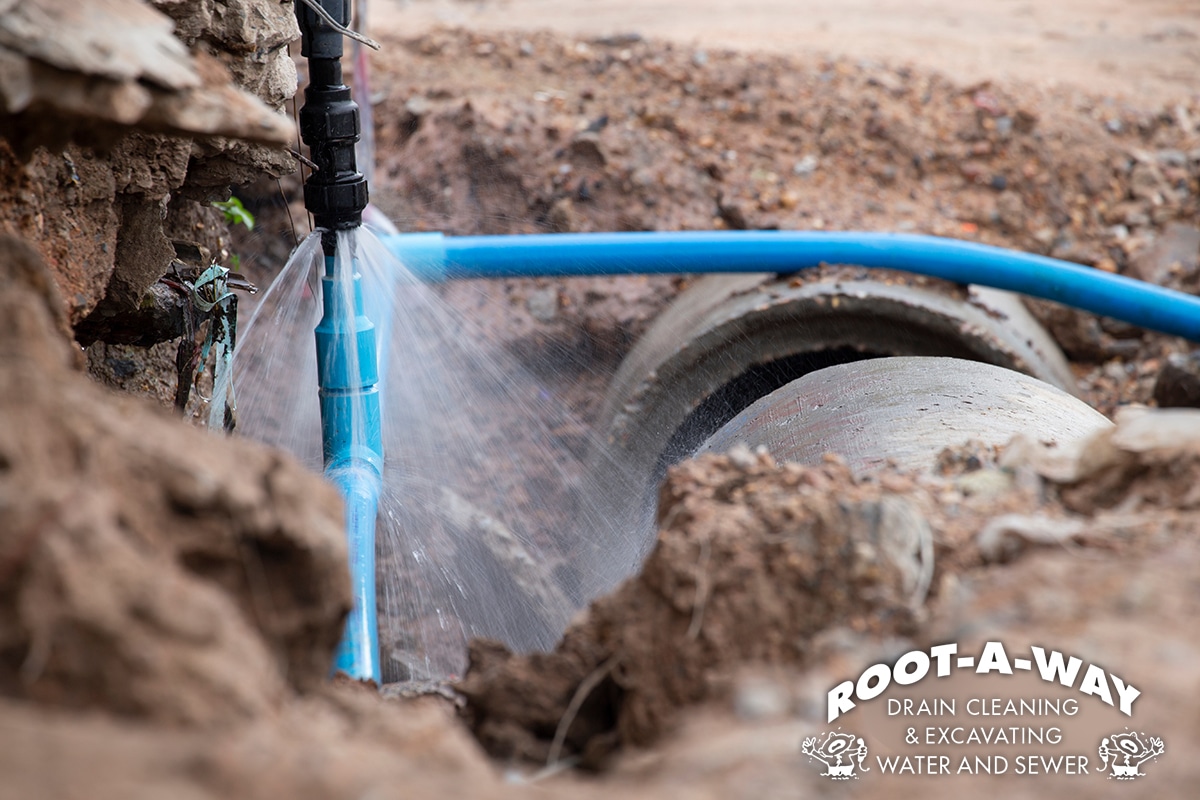 Not sure if you've got a leak in your main water line? Look out for these ten common signs and symptoms of water leaks around your property.
Utility Spikes
If your water usage has not changed, but you're starting to notice your water bill is getting mysteriously higher and higher, the most likely cause is a leak somewhere. The longer the leak festers without repairs, the worse the damage will get. The only way to bring your water bill back down is with prompt repairs.
Excess Condensation
If you're seeing excess condensation, dripping water, or, what looks like soft spots on your ceiling, walls, or floor, you should look for leaks immediately. These types of leaks can cause serious structural damage, leading to extremely costly repairs if not repaired in time. However, if caught in time, they are usually an easy fix.
Hearing Water
Hearing what sounds like running water, dripping, bubbling, gurgling, whistling, or any other strange and unidentifiable noises is never a good sign. Strange noises can be a symptom of a leak in your main water line. If you're noticing other signs of a leak along with the strange noises, it's probably a good time to call in your trusted plumbing pros for repairs.
Puddling
Have you ever noticed a lot of puddles in your yard or on the pavement in front of your property despite not seeing any rain recently? If so, there's a good chance the water is coming from below, where your main water line is. If the puddling continues or gets worse, you need to start thinking about repairs.
Discolored Drywall
If your drywall looks like it's changing color or deteriorating before your very eyes, water damage is most certainly the cause. The worse the leak, the faster and more severe the damage. Luckily, once you find and correct the leak, repairing and replacing the drywall is easy.
Discolored Water
If your water is discolored or cloudy, you need to call in a plumbing professional right away. Changes in the color or purity of your tap water can point to contamination caused by a breach of harmful pollutants that can jeopardize your health. It is wise to avoid consuming or using any tap water you believe may be tainted.
Low Water Pressure
Another clear sign of a water line leak is an obvious change in water pressure. In cases like these, the lower the water pressure, the larger the leak. So do not let changes in your water pressure go undiagnosed, even if you don't notice any other signs of a leak inside your property.
Foundation Damage
With puddles being a big problem when main water lines leak, unrepaired leaks can quickly lead to damage to your foundation. The ground below the property simply becomes too soft, causing an imbalance that eventually leads to sinking, cracks, and other wear and tear. You may even start to see chipping, crumbling, and other signs of rapid deterioration.
Foul Smells
Severe clogs in your main water line can interrupt the whole flow of your plumbing, causing water to get backed up and rerouted until what comes out of your tap is nothing short of contaminated. If your tap water is emitting any strange or foul smells, don't drink it. Instead, call a plumbing professional for a proper diagnosis.
Mold/Mildew
Warm, moist, dark spaces are a breeding ground for toxic mold and mildew, which means if you're finding it, you've likely had a leak for a while. As you'd expect, you do not want to mess around with mold/mildew. It can be hazardous to your health and, in many cases, require professional cleaning/removal.
For more tips and tricks for identifying possible leaks or information on investing in industry-leading water line repair services, contact ROOT-A-WAY Drain Cleaning today by calling (810) 233-4376 to schedule service, or simply fill out the form in the sidebar.