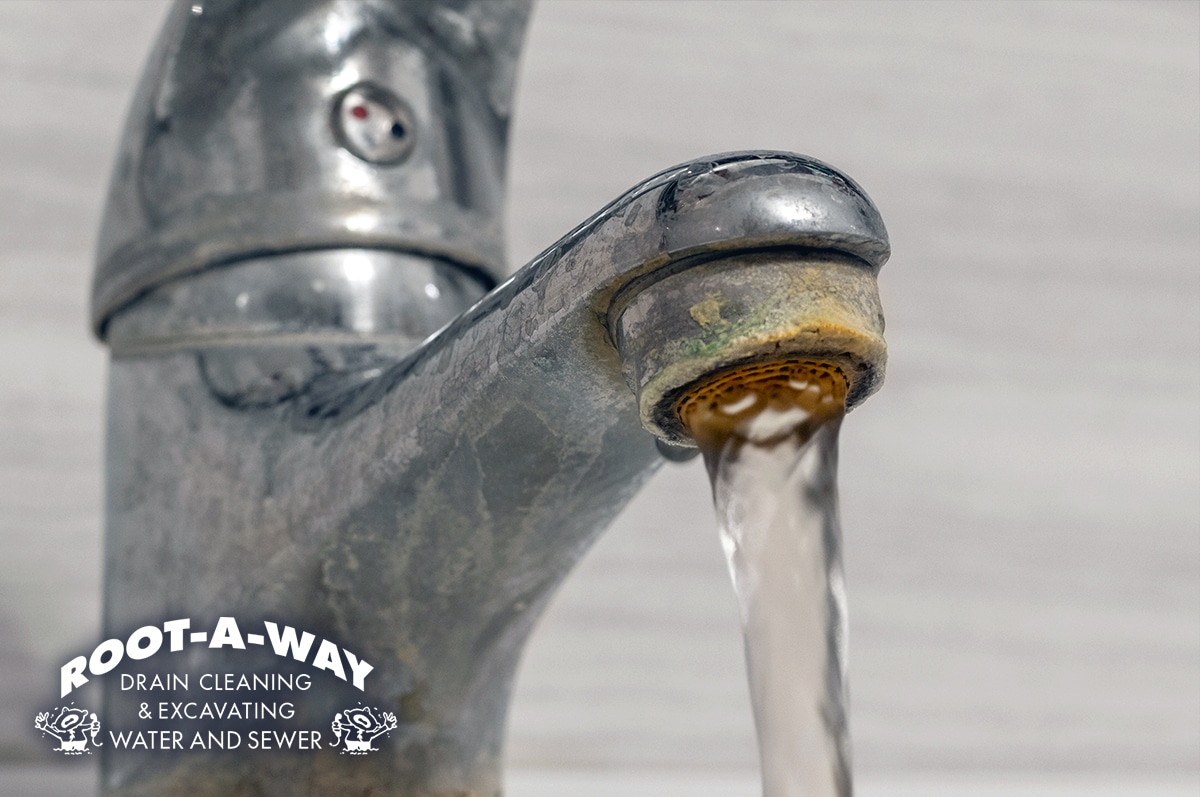 When it comes to cleaning out your pipes, you have to be careful. If you try to use chemicals without knowing what they are or what they're for, you could end up seriously damaging your pipes and drains, or even worse, contaminating your drinking water. So, how do you remove stubborn calcium buildup to keep your plumbing free-flowing?
What Is Calcium Buildup?
The first step to removing caked-on calcium buildup in your pipes and drains is to understand what it is exactly and what its weaknesses are. In this case, calcium buildup is essentially an accumulation of minerals from your water that have collected together and hardened over time, creating a solid obstruction in your pipes, also known as limescale. Now, what you want to remember about limescale is that it dissolves fairly easily in certain acids. Dumping harsh chemical cleaners, like CLR, down your drains, though, is certainly not a viable long-term solution.
How To Safely Remove Calcium Buildup
The only truly safe, non-toxic way to effectively remove calcium buildup from your drains and pipes is to use a naturally acidic solution, like vinegar. When paired with baking soda, vinegar creates a bubbly reaction that can help break down and flush away mineral blockages.
Simply pour half a cup of baking soda down into the affected drain followed by half a cup of white vinegar and leave the mixture to do its thing in your drain. While that's resting, fill a kettle with water and set it to a boil. Once the vinegar mixture has had time to break down the obstruction, about 15-30 minutes, pour the boiling water down the drain to flush it all out.
Preventing Calcium Buildup
Because calcium buildup is a result of hard water deposits, the most effective way to protect your plumbing long-term and prevent calcium buildup is to invest in a quality water softener. Water softeners filter out excess minerals to eliminate any associated risks, preventing any need for future limescale-related cleaning/repair services. Water softeners are only so powerful, though. If you want comprehensive drain cleaning services and plumbing support, reach out to ROOT-A-WAY Drain Cleaning.
ROOT-A-WAY Drain Cleaning offers incredible drain cleaning and pipe repair services to home and business owners throughout the region. If you would like to know more about our services, including how our technicians can swiftly break down limescale and other mineral buildups in your drains and pipes, do not hesitate to ask! Contact ROOT-A-WAY Drain Cleaning today by calling (810) 233-4376 to schedule service, or simply fill out the form in the sidebar.