Are you looking for drain cleaning Davison MI?
You may know all kinds of different ways to clean a drain, but that doesn't mean all, or even most, of them are going to be effective. In fact, there's really only two drain cleaning methodd that's genuinely worth the cost you're spending on other, inferior drain cleaning products. Snaking and hydro jetting, both available right here at ROOT-A-WAY Drain Cleaning, are most popular drain cleaning solutions to date – and mostly because they do not rely on any chemicals solutions at all. Drain snake's clear drain clogs using a cable machine whereas hydro jetting is used to clear bulky and hard clogs such as for clearing tree roots in the sewer line or when there is a clog that can't be cleared using other methods. Using a powerful jet stream of water infused with tiny sand particles, hydro jetting is one of the fastest and most effective ways to clean out the drains in any residential, commercial, multi-family, or industrial kitchen, bathroom, utility room, basement, garage, outdoor space, and more no matter how much grease and grime has collected over time. As if that's not enough, hydro jetting even sanitizes and deodorizes drains as well as cleaning them for a clean that actually lasts! Finally, you can eliminate any and all backflow, bad odors, frequent clogs, and more with ease. Trust us, drain cleaning isn't just another service we offer; it's our specialty! Our skilled drain cleaning technicians have more than 50 years of experience between them, as well as our vast resources here at ROOT-A-WAY Drain Cleaning to ensure a thoroughly satisfying experience for you every time you invite us out to Davison!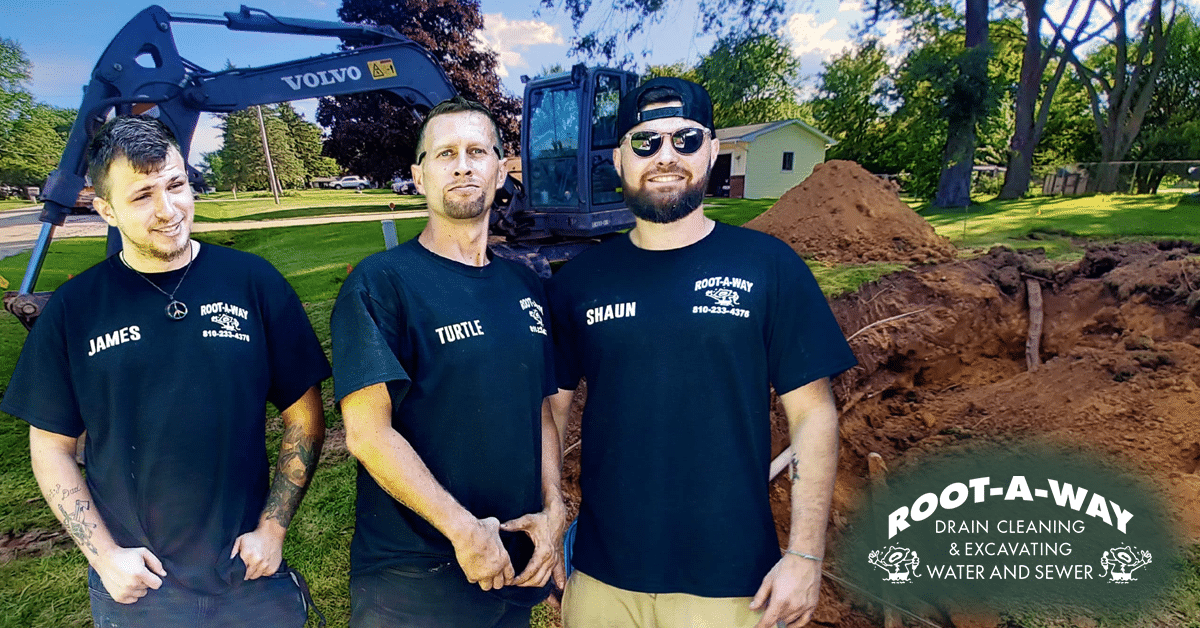 Drain Cleaning Davison MI
After all, home and business owners seeking professional drain cleaning in Davison, MI, trust ROOT-A-WAY Drain Cleaning for a reason! And it isn't hard to see why. In the same way the city of Davison never stops growing and learning new ways to provide a better quality of life for all the wonderful locals that call it home, we take our customer satisfaction very seriously. The city of Davison offers a wide variety of attractions, including the Davison Farmers Market, a great dog park, game centers, a spa, a golf course, and more. The area immediately surrounding Davison is full of nature preserves and larger county parks. Meanwhile, our technicians are here providing an enormous range of drain cleaning and plumbing services so that your property's pipes never get in the way of all the things in Davison you need or want to do. The only thing we might not have quite yet is your complete trust, but just give it time. Once you see our valuable our incredible services at ROOT-A-WAY Drain Cleaning can be, you'll never want to trust any other services provider near Davison again!
If you are looking for experienced and top-rated drain cleaning Davison MI, call ROOT-A-WAY Drain Cleaning today at (810) 233-4376 to schedule service, or simply fill out the form below:
Schedule Service Today!
"*" indicates required fields