Are you looking for sewer line repair Davison MI?
You may not be able to tell at first glance how serious a plumbing problem is, but the signs of needing sewer line repairs can be obvious if you know what to look out for. You might start to notice inconsistencies in the water levels of your toilets or experience wet spots around your property. If things get serious, you might even experience frequent clogs, backflow, foul odors, or cracks in the foundation of your property. Your only solution is professional sewer line repairs. Fortunately, ROOT-A-WAY Drain Cleaning offers industry-leading sewer line repair services and continued support to help keep your property's plumbing flowing freely for as long as possible. Our plumbing professionals have over 50 years of sewer line repair and general plumbing experience and can even offer you tips for keeping your drains dirt and clog-free. No clog is too deep, too big, or too tough for our sewer line repair professionals. We have sewer camera inspection cameras with GPS tracking to locate and diagnose your most pressing plumbing concerns. We offer excavation services for damaged pipes and sewer line replacements. Or we can use our most powerful hydro jetting equipment for severe obstructions impervious to other drain cleaning methods. ROOT-A-WAY Drain Cleaning's sewer line repair services are available to all residential and commercial property owners in and around Davison.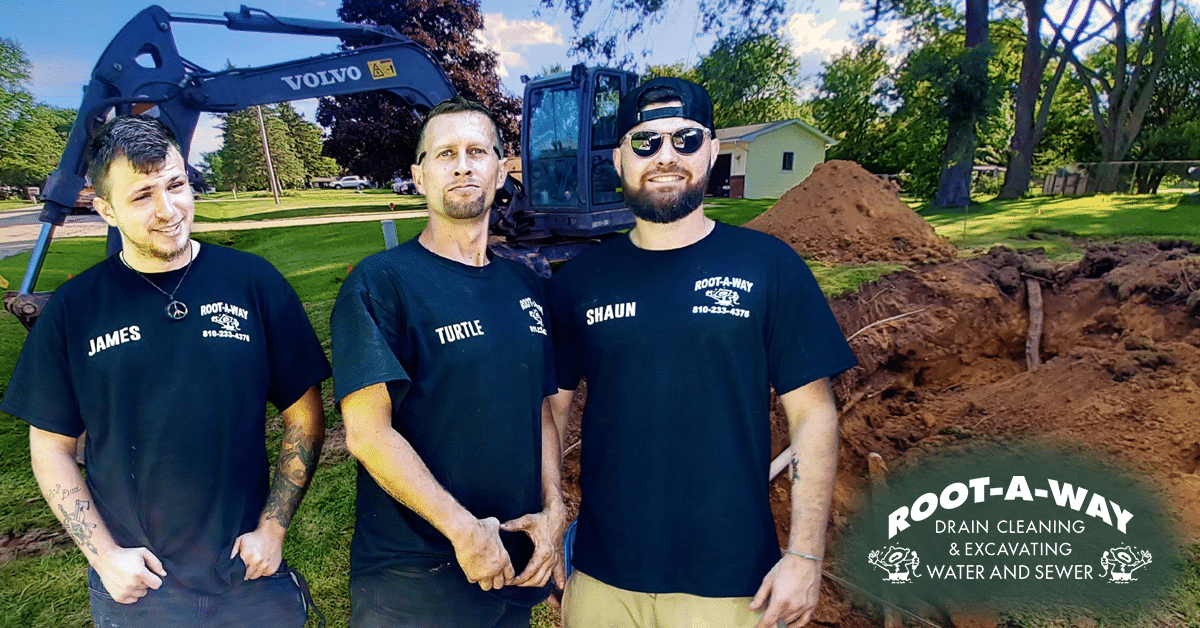 Sewer Line Repair Davison MI
After all, home and business owners seeking professional sewer line repairs in Davison, MI, trust ROOT-A-WAY Drain Cleaning for a reason! Of course, it likely has a lot to do with our friendly support and attention to detail. In smaller cities, like Davison, reliability and genuine care are what really matter. It's the reason Davison's most popular local attractions include the Davison Farmers Market and Davison Area Dog Park, two of the least traditionally exciting places one could go. But, this is precisely what makes the city of Davison so special. Residents don't care about flashy entertainment and going out of their way to amuse tourists. Most just want to live quiet lives and enjoy the abundance of simple pleasures their quality life in Davison has to offer. What you see is what you get, much like our sewer line repair services at ROOT-A-WAY Drain Cleaning. We offer straightforward plumbing support to homes and businesses seeking expedient repairs and other improvement services. If you would like to know more about some of the most common signs your pipes are in trouble, or set up a time for one of our plumbing professionals to meet with you, we encourage you to reach out to a member of our team today.
If you are looking for experienced and top-rated sewer line repair Davison MI, call ROOT-A-WAY Drain Cleaning today at (810) 233-4376 to schedule service, or simply fill out the form below:
Schedule Service Today!
"*" indicates required fields