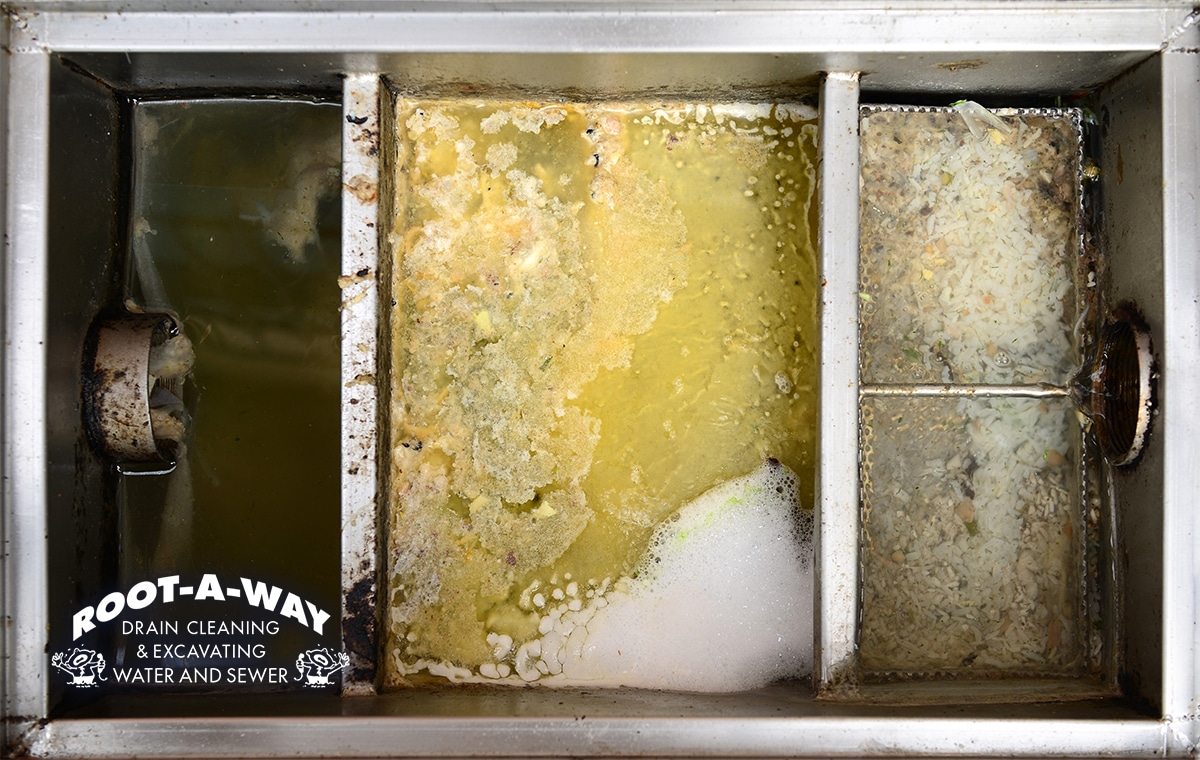 Cleaning grease traps is a job that no one wants to do. Dealing with foul-smelling fats, oils, and grease leftover in commercial kitchen settings can be absolutely revolting. But, when armed with the right knowledge and equipment, you can keep your commercial kitchen's grease traps clean and avoid the consequences that can come from neglect.
What Do You Need?
When cleaning out grease traps, the first thing you have to do is gather your supplies. You will need durable rubber gloves to protect your skin, some sort of mask to protect you against harmful odors, some kinds of protective coverings for your clothing, a crowbar and wrench to remove the lid for the trap, a scraper to scrape and clean out the trap, and a shop vac to suction up all the viscous debris.
Locate & Inspect The Trap
Next, you will need to locate the lid or opening for your grease trap. Depending on your location, your grease trap may be either inside or outside, so locating it for the first time may require some mild investigating. Once you've found your grease trap and opened it, inspect it to determine its approximate size. A trap that holds a few hundred gallons may take a little while to clean, but a trap that holds 500-2,500 gallons will likely require a professional cleaning service like ROOT-A-WAY Drain Cleaning.
Cleaning Grease Traps Yourself
If you're going to clean the trap yourself, you will want to make sure sinks and dishwashers are not running, as this will continue to fill your traps while you're cleaning them. Also, make sure the water is cool to allow all of the loose grease and debris to solidify and float to the top. Then carefully remove the trap's cover to expose the tank, your crowbar may come in handy so long as you're careful not to damage the gasket.
Once exposed, you will likely see a thick top layer of sludge that you will need to remove before you continue. Use your scraper or some sort of scooping device to remove this layer of greasy goop until all that remains is the tank water and the remaining solids. You will want to use your shop vac to suck out all the remaining water and food solids. After the tank is empty, the most important step is to gently scrape down all areas exposed to the filth, using your shop vac in between to remove it all.
Finally, you can finish the process by scrubbing down the trap tank with standard dish soap and water and flushing everything out to completely rid it of all leftover sludge and odors, leaving behind a completely refreshed grease trap. Make sure you pay attention as you flush the tank to ensure there are no unseen blockages interfering with your drainage system. If you notice a slow flow, you may have a bigger problem that requires professional support.
If everything looks good, reassemble your grease trap. Put its lid back in place and dispose of the grease, sludge, and other debris immediately. Your grease trap should remain clean for at least another four to six weeks, at which point you will need to perform another thorough cleaning.
Are you tired of cleaning your own grease traps? Get in touch with ROOT-A-WAY Drain Cleaning today. Our drain cleaning pros will gladly clean up your commercial kitchen, removing all traces of fats, oils, grease, and sludge from your traps and disposing of your waste with haste! Contact ROOT-A-WAY Drain Cleaning today by calling (810) 233-4376 to schedule service, or simply fill out the form in the sidebar.