Are you looking for drain cleaning Fenton MI?
There's a good chance your property has more drains that need cleaning than you even know what to do with. For instance, besides your kitchen and bathroom drains, you might have utility drains for your laundry, basement floor drains, outdoor drains, and more – which means you need to constantly stay on top of cleaning out your drains so you never have to worry about toxic backflow, property damage, and more. Lucky for you, our drain cleaning services at ROOT-A-WAY Drain Cleaning can make sure all the tough bacteria-ridden grime in all your drains is effectively washed away! It doesn't matter if all you need is a good surface drain cleaning to get rid of common kitchen and bathroom clogs caused by grease, food, and soap, or you need something a lot more powerful, like our industry-leading hydro jetting services, we're confident you'll be nearly overwhelmed by how easy and convenient our services are. Just let us know when you've got some pipes and/or drains that could use a good cleaning, and our 40+ years of industry experience and services can be all yours. ROOT-A-WAY Drain Cleaning is fully equipped to take care of all your drain cleaning needs for any size commercial, residential, multi-family, or industrial property in Fenton you own; and will have your plumbing flowing seamlessly again in no time!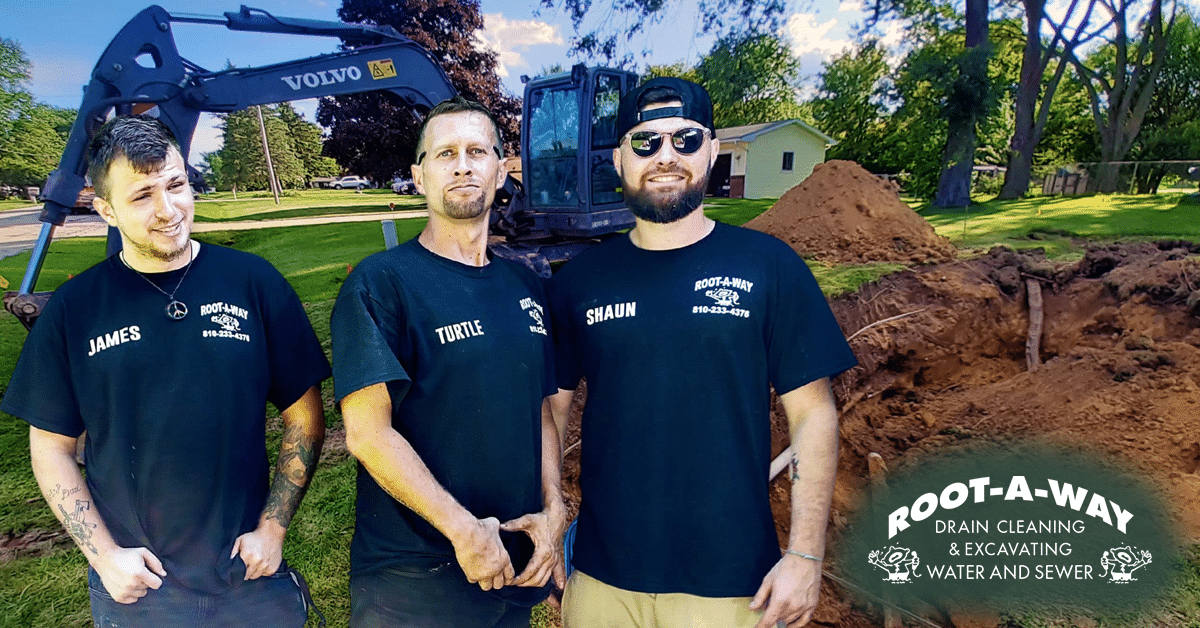 Drain Cleaning Fenton MI
After all, home and business owners seeking professional drain cleaning in Fenton, MI, trust ROOT-A-WAY Drain Cleaning for a reason! We hope it's because of our no nonsense attitude in regards to drain cleaning, but with how popular our quality services are in Fenton it could really be anything. The most important thing, though, is that you know when your property in Fenton needs a good drain cleaning. A majority of Fenton may have been around since long before plumbing, but there's no excuse to let the condition of your drains deteriorate now. Clean water and functional plumbing are necessary for leading a comfortable life in Fenton, and protecting your family. Besides, it would be truly terrible to think that you, or anyone in Fenton, not being able to do all the things you need and want to do because you're too busy fiddling with clogged drains and pipes. So please, do yourself the biggest favor of all and leave all of your necessary drain cleaning, for all of your properties in Fenton, to our extremely skilled professionals at ROOT-A-WAY Drain Cleaning – the true drain cleaning experts!
If you are looking for experienced and top-rated drain cleaning Fenton MI, call ROOT-A-WAY Drain Cleaning today at (810) 233-4376 to schedule service, or simply fill out the form below:
Schedule Service Today!
"*" indicates required fields