Are you looking for hydro jetting Fenton MI?
Got a few drains that could use a good cleaning? Good news! ROOT-A-WAY Drain Cleaning offers some of the most advanced drain cleaning techniques and technology in the industry. Our hydro jetting services alone provide home and business owners absolute peace of mind when it comes to safely getting rid of stubborn clogs and keeping your pipes properly sanitized. Hydro jetting can break down built up food and grease clogs, waste and mineral buildup in sewage lines, natural overgrowth, and virtually any other type of blockage that could be compromising your plumbing without the use of any harsh tools or chemicals that could compromise the integrity of your pipes. In fact, hydro jetting is nothing more than an extremely powerful water stream system, infused with minuscule sand particles, that's used to gently yet effectively scrub away at anything and everything that happens to be clinging to the inside of your pipes. Best of all, hydro jetting cleans from every angle, and reaches every crevice to ensure a thoroughly deep decontamination process that nothing else can compete with. So, before you pour even more over the counter chemical drain cleaners into your pipes, or try any other ineffective DIY solutions, let our 40+ years of combined drain cleaning experience, and hydro jetting services, at ROOT-A-WAY Drain Cleaning benefit you. Trust us, hydro jetting might be just what your property in Fenton needs.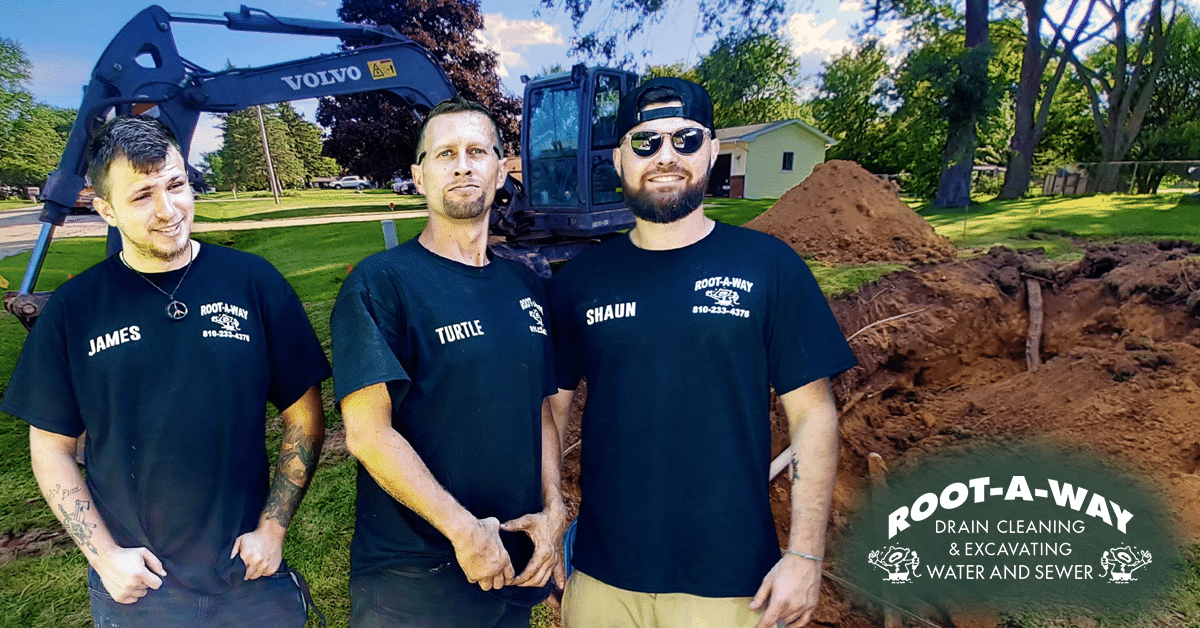 Hydro Jetting Fenton MI
After all, home and business owners seeking professional hydro jetting in Fenton, MI, trust ROOT-A-WAY Drain Cleaning for a reason! Our services are as effective at enhancing the health and safety of your property as the city of Fenton is at improving your mood after a long and difficult workweek. The only difference is the city of Fenton woos with cider mills, wineries, orchards, golf clubs, hot air balloons, specialty shops, and other unique attractions; whereas we impress with our incredible hydro jetting technology and other state-of-the-art drain cleaning equipment. A great life in Fenton and our incredible services do go hand-in-hand, though. So long as our plumbing professionals are in charge of your home or business' drains, you'll never have to waste your time or miss out on anything important in Fenton because of clog or other easily treatable plumbing problem again. Just pass all your concerns in Fenton right on over to our skilled drain cleaning professionals here at ROOT-A-WAY Drain Cleaning instead, and we'll get everything taken care of as quickly as we can so you can get back to thriving. One way or another, we will make your life in Fenton better!
If you are looking for experienced and top-rated hydro jetting Fenton MI, call ROOT-A-WAY Drain Cleaning today at (810) 233-4376 to schedule service, or simply fill out the form below:
Schedule Service Today!
"*" indicates required fields