Are you looking for drain cleaning Flushing MI?
For most people, cleaning out clogged drains isn't exactly a good time. If the clogs in question have been a particularly persistent problem for quite some time, though, you might be dealing with a larger problem that requires the expertise of trained drain cleaning professionals, like at ROOT-A-WAY Drain Cleaning. While you may have had luck in the past clearing away surface clogs with plumbing-safe drain cleaners and other recommended DIY methods, our qualified drain cleaning professionals have more than 50 years of shared experience safely removing deep, severe clogs otherwise impervious to traditional removal methods. One of the ways we do this is with our commercial-grade drain auger machine, which is a powerful snake-like tool that can penetrate deep into your pipes to dislodge debris, sludge, and more. The best part is our drain auger cleaning technology is safe enough to use on any type of residential or commercial plumbing. Whether you have a commercial kitchen with sinks full of grease and food particles or a large home with multiple bathrooms that put a strain on your plumbing, we will offer you effective drain cleaning services capable of eliminating and preventing mold growth, backflow, and other serious threats. If you need any type of drain cleaning or long-term plumbing support for your property in Flushing, you can't go wrong with ROOT-A-WAY Drain Cleaning.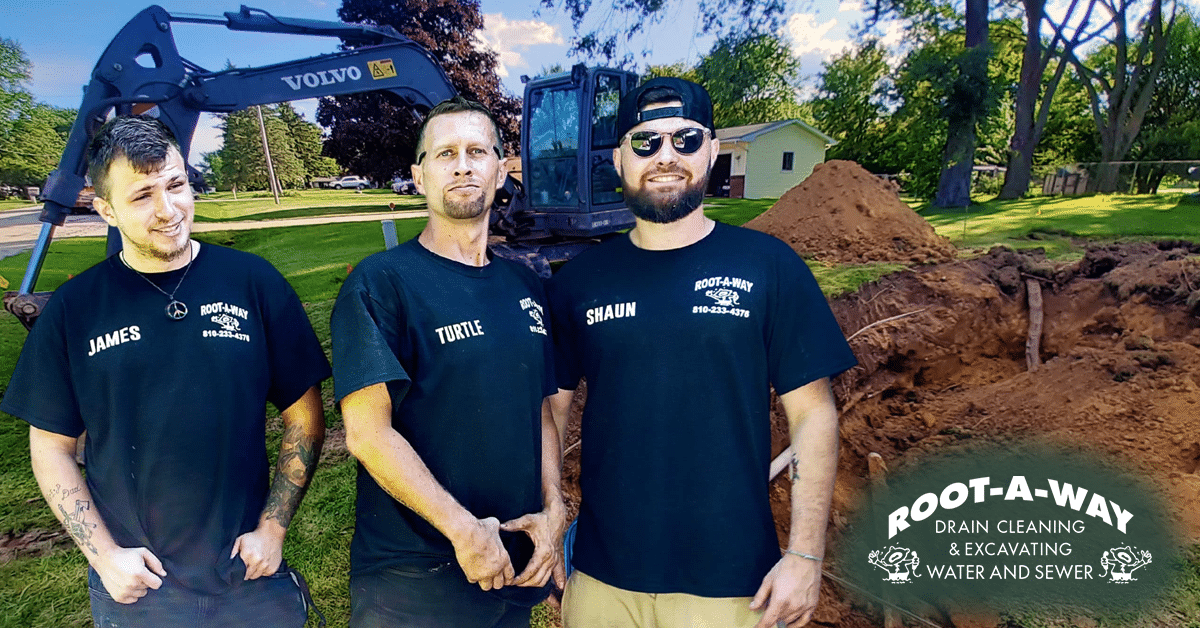 Drain Cleaning Flushing MI
After all, home and business owners seeking professional drain cleaning in Flushing, MI, trust ROOT-A-WAY Drain Cleaning for a reason! Many love the fact that we understand what life in Flushing is like, and how to personalize our services to ensure our clients always get what they need. Others love the way we take our integrity so seriously and make sure our clients in Flushing understand what they need and how to get it as cost-effectively as possible. For us, though, we enjoy helping people in Flushing because we enjoy using our vast knowledge and skill to help others. It's the same way you can always count on Flushing to provide for your family all the amenities and entertainment you'll ever need just because it's a caring place to live. That's why, if you love living in Flushing and care about keeping your property in the best possible shape, you need to trust our comprehensive drain cleaning and repair services at ROOT-A-WAY Drain Cleaning. No one will keep your property in Flushing flowing freely or make you feel more confident than our excellent plumbing professionals.
If you are looking for experienced and top-rated drain cleaning Flushing MI, call ROOT-A-WAY Drain Cleaning today at (810) 233-4376 to schedule service, or simply fill out the form below:
Schedule Service Today!
"*" indicates required fields