Are you looking for drain cleaning Grand Blanc MI?
A clogged drain is a household nightmare. If it's a bathroom clog it means the problem is likely a giant mass of soap scum and hair, which is bad, but still not nearly as bad as kitchen clogs. Some clogs are so far down in your pipes that normal at-home cleaning remedies are not even effective. You know what's always effective though? Hiring ROOT-A-WAY Drain Cleaning for a professional drain cleaning that leaves your pipes working like new again! Our drain cleaning services cover kitchen drains caked in hard to dissolve grease and food particles at risk of causing mold, bathroom drains that are suffering backflow, floor drains in basements/garages/utility rooms, outdoor drains clogged with insects and debris, and even hard to reach roof drains. And who better to trust with your thorough drain cleaning than our dream team of drain cleaning experts? Take a look at any of our most recent reviews and you'll see our reputation is extraordinary, and it's all thanks to our 40+ years of dedicated service to industrial, commercial, residential, and multi-family properties. Every day we striveto be better than the day before so our loyal clients that depend on us have everything they need. Want to become one of them? Schedule your drain cleaning in Grand Blanc with ROOT-A-WAY Drain Cleaning today!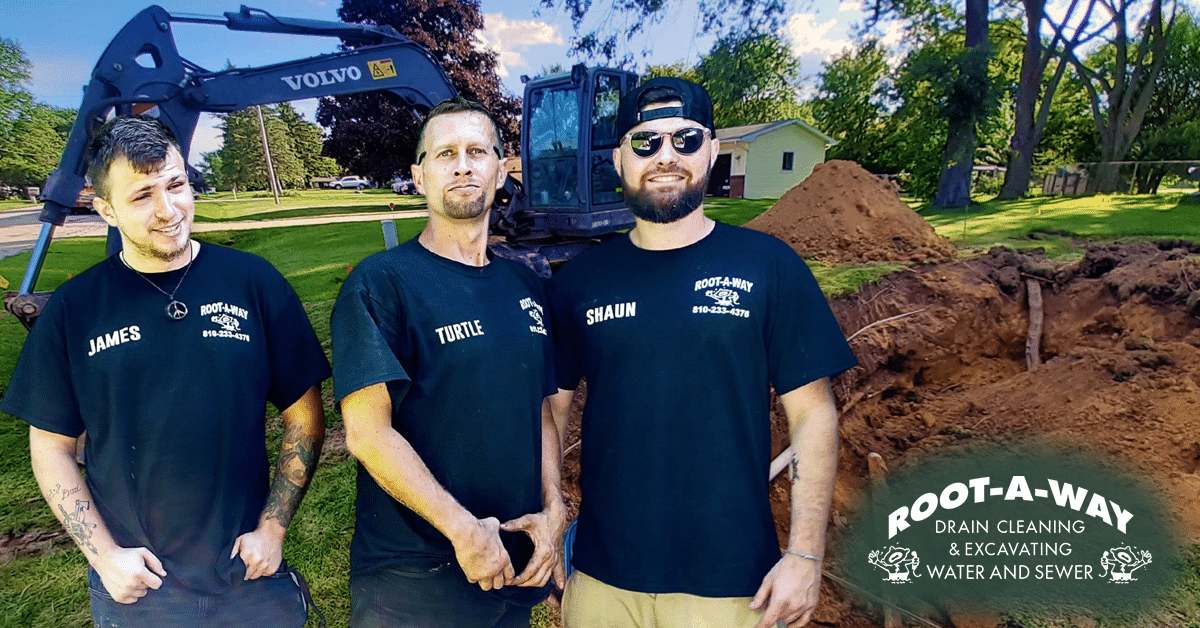 Drain Cleaning Grand Blanc MI
After all, home and business owners seeking professional drain cleaning in Grand Blanc, MI, trust ROOT-A-WAY Drain Cleaning for a reason! Our convenient services make living a happier, healthier life in Grand Blanc possible by ensuring the pipes inside all of your properties are properly draining. That means, instead of spending your weekends testing out the most popular DIY drain cleaning solutions, and trying to use anything and everything you can find to try and fish out your clog, you can enjoy a nice picnic at the park, take your family to the local Grand Blanc Farmers Market, or take advantage of literally any of Grand Blanc's other attractions. Anything there is to do in Grand Blanc is going to be better than being stuck hunched over a drain for hours trying to clear out a clog without the right equipment. Besides, cleaning out drains and satisfying customers in Grand Blanc and beyond is what we do here at ROOT-A-WAY Drain Cleaning. It's the our way of ensuring all of our customers, including you and your family in Grand Blanc, remain healthy and safe no matter how hard you all are on your property's plumbing!
If you are looking for experienced and top-rated drain cleaning Grand Blanc MI, call ROOT-A-WAY Drain Cleaning today at (810) 233-4376 to schedule service, or simply fill out the form below:
Schedule Service Today!
"*" indicates required fields