Are you looking for drain cleaning Gaines MI?
Cleaning out your drains is a tedious task that only gets even more frustrating when none of your go-to drain cleaning methods are effective. You spend your precious time trying out different plumber-approved cleaners and DIY techniques only to realize that your clog is back again the very next week. And if you don't take care to clean your drains in time, you end up with even bigger problems, like leaks, mold, and bacteria-filled backflow. That's why, if this sounds like what you're experiencing now, the best thing you can do for your home or business in Gaines is to get ahold of our incredible drain cleaning professionals at ROOT-A-WAY Drain Cleaning. Our industry-leading drain cleaning technology, like our powerfully flexible drain auger/snake machine, can effectively remove grease, dirt, sludge, debris, and more with ease, without subjecting your pipes to any harmful chemicals or invasive machinery. It doesn't matter if your private bathroom is overflowing with sewage or you have a commercial kitchen with a serious grease and food debris problem, our drain cleaning specialists at ROOT-A-WAY Drain Cleaning have more than 50 years of shared experience and insight to offer you. All you have to do is be willing to take advantage of our invaluable support!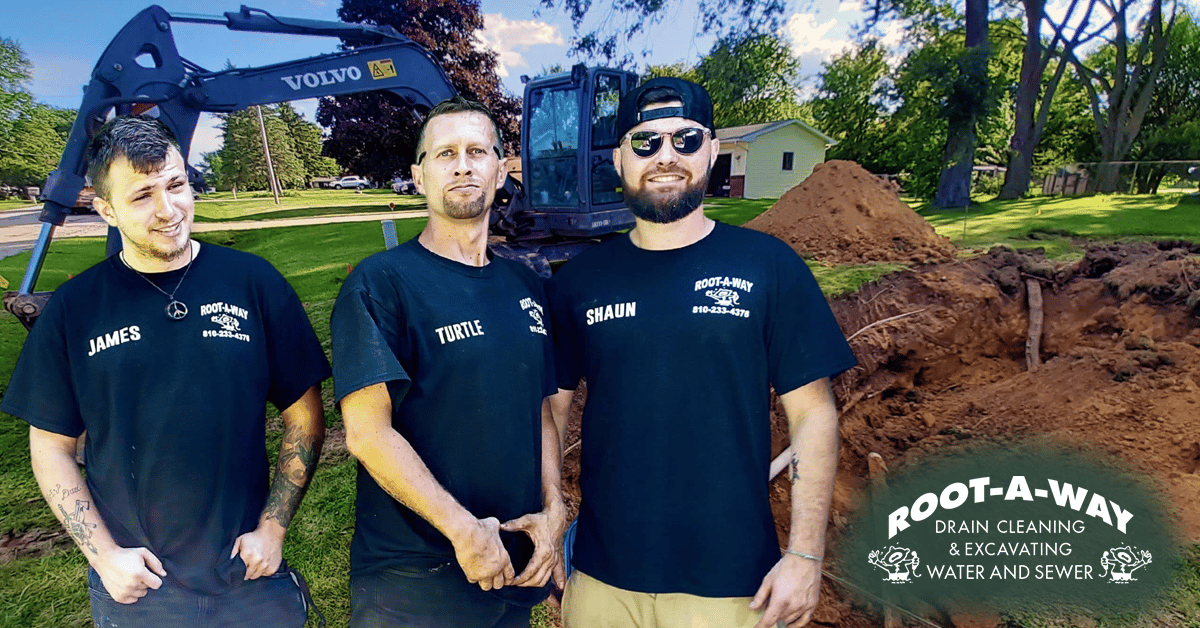 Drain Cleaning Gaines MI
After all, home and business owners seeking professional drain cleaning in Gaines, MI, trust ROOT-A-WAY Drain Cleaning for a reason! And it's not just because we're one of the most reliable, convenient professional drain cleaning service providers near Gaines – although we're totally confident that we are. We take the needs of our residential and commercial clients in Gaines seriously and know how to anticipate your needs. We know you have better things in and around Gaines you could be doing with your time instead of fussing with your plumbing, like advancing your career or spending time with your family. There are certainly plenty of worthwhile attractions near Gaines. However, taking care of your property in Gaines is your responsibility. The only people who will ever come close to caring for your property as attentively as you are our reputable drain cleaning specialists at ROOT-A-WAY Drain Cleaning. Our reputation throughout Gaines is as extraordinary as it is because we work extremely hard to ensure our loyal clients have everything they need to protect their homes and businesses and keep all occupants safe. If that is the kind of support you expect from your service providers then, by all means, get in touch with our remarkable dream team of drain cleaning pros today!
If you are looking for experienced and top-rated drain cleaning Gaines MI, call ROOT-A-WAY Drain Cleaning today at (810) 233-4376 to schedule service, or simply fill out the form below:
Schedule Service Today!
"*" indicates required fields