Are you looking for drain cleaning Clio MI?
Even if you do all you can to keep your pipes in pristine condition throughout the year, including catching debris before it goes down your drain and utilizing natural, drain-safe cleaning methods regularly, eventually, there's going to come a time when you need professional drain cleaning services. That's why one of the wisest decisions you can make right now is to partner with an incredible drain cleaning company, like ROOT-A-WAY Drain Cleaning, so you always know where to turn if/when you're experiencing a genuine plumbing emergency. Our reliable plumbing specialists share more than half a century of drain cleaning experience and know exactly which drain cleaning methods are most effective against different types of clogs. Most of the time, of course, our commercial drain auger machine is plenty powerful to blast through tough kitchen clogs, bathroom clogs, floor drain clogs, and more. Our industrial drain auger is a strong mechanical drain snake that can reach and dislodge all types of blockages, even deep down. As a result, you can enjoy cleaner, healthier plumbing, as well as avoid toxic backflow, mold growth, and other serious hazards. With our drain cleaning services and resources at your disposal, your property in Clio will be the cleanest it's ever been. So please, trust ROOT-A-WAY Drain Cleaning today.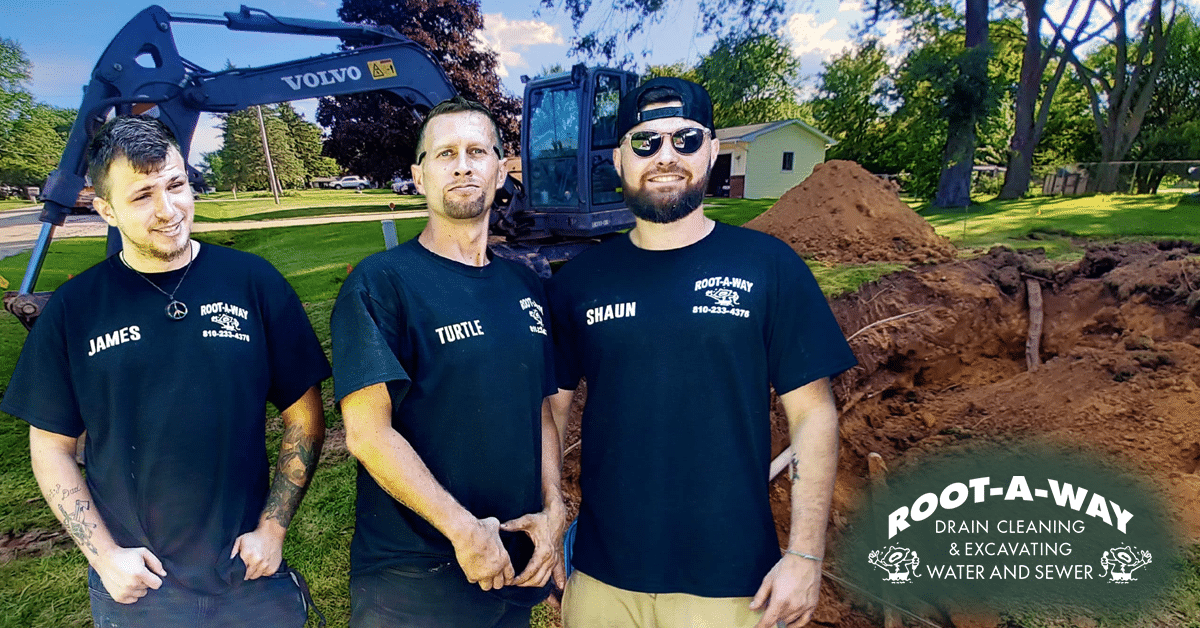 Drain Cleaning Clio MI
After all, home and business owners seeking professional drain cleaning in Clio, MI, trust ROOT-A-WAY Drain Cleaning for a reason! And it's not just because we have "drain cleaning" in our name. Our services and ability to impact beautiful communities, like Clio, are all that matter to us. Life in Clio, and really anywhere for that matter, is hard enough without adding on extra problems and responsibilities. Besides, there are so many incredible things you could be doing other than worrying about your property in Clio all day. The closer to Flint you go, the more extraordinary entertainment you'll find, including the Wilderness Trails Zoo, Stepping Stone Falls, Crossroads Village & Huckleberry Railroad, Bluebell Beach, and more. And then there are all the professional prospects in the area for residents in Clio to take advantage of as well. Our plumbing professionals at ROOT-A-WAY Drain Cleaning are certainly more than capable of caring for your property in Clio better than anyone else can. All you need to do is give us the chance to come out to Clio and prove it. As soon as you grant us the opportunity, we promise we'll not let you down!
If you are looking for experienced and top-rated drain cleaning Clio MI, call ROOT-A-WAY Drain Cleaning today at (810) 233-4376 to schedule service, or simply fill out the form below:
Schedule Service Today!
"*" indicates required fields