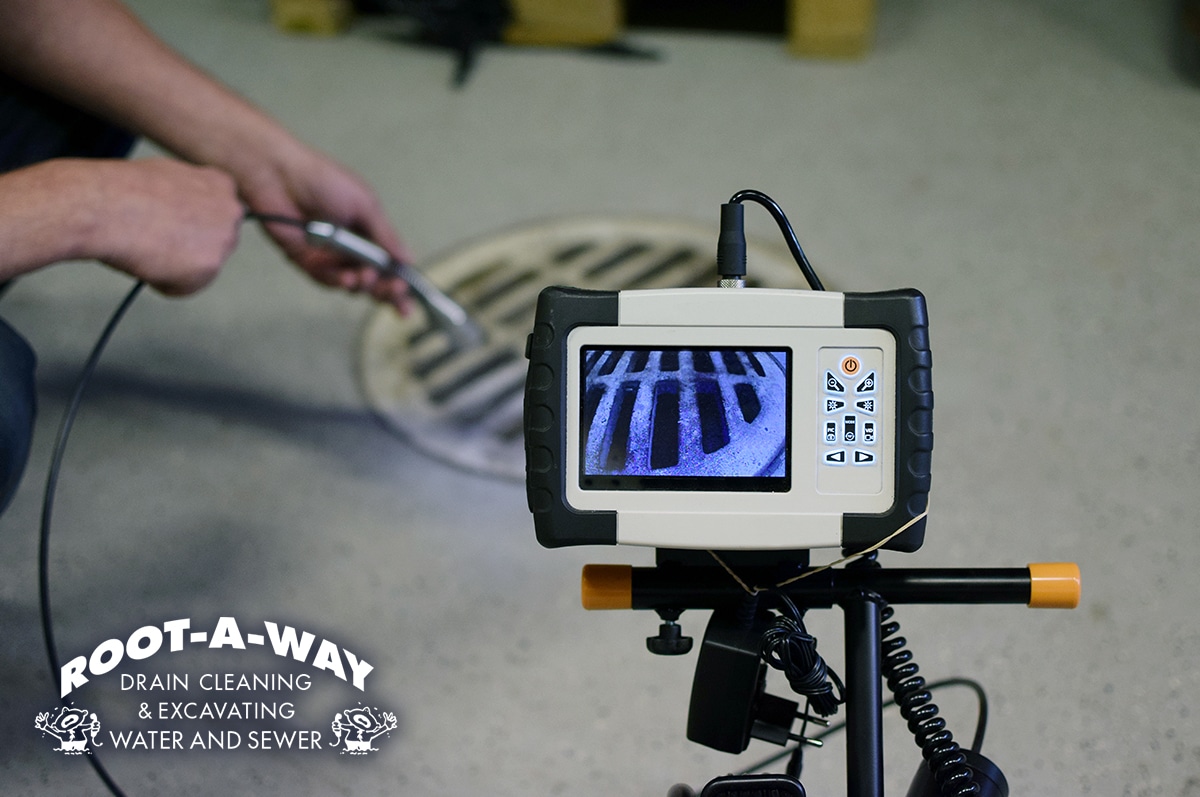 Sometimes, clearing a clog is as easy as flushing it away with a little baking soda, vinegar, and hot water. Sometimes, though, a clog is too tough or deep to dislodge on your own, and that's okay. Our drain cleaning specialists at ROOT-A-WAY Drain Cleaning know precisely how to help you clear your main line of any blockage.
Know The Signs
The first step to identifying, and in many cases preventing, blockages in your main line is to know what signs to watch out for so that you can detect problems early on and reach out for professional help right away. If, for instance, you notice any changes to the color or smell of your tap water, harmful backflow coming from your drains, or frequently backed up showers/sinks that don't seem to respond to plumber-approved cleaners, you might have a blockage forming deep down that requires special attention. The sooner you recognize the problem, the sooner you can implement a solution!
Locate The Blockage
Once you've confirmed that you likely have a blockage in your main line, the next thing that needs to happen is we need to locate the blockage. This is so we can utilize a solution that's as effective and least invasive as possible. The deeper the clog, the more extensive your restoration approach will need to be. When you trust our drain cleaning professionals at ROOT-A-WAY Drain Cleaning, though, locating blockages is easy. We offer convenient sewer camera inspections that utilize high-definition cameras with GPS functions to pinpoint the exact coordinates of clogs, leaks, and other damages within your pipes so that there's no doubt which approach is best suited to get your property back up and running as quickly as possible.
Choose Your Best Approach
As soon as you know what kind of blockage or damage you're dealing with and where it is within your main line, our drain cleaning professionals can help you choose the best approach for restoring your plumbing. We have commercial-grade drain auger machines that can break down clogs with rapid speed, hydro jetting systems that can unclog, sanitize, and deodorize your pipes for long-term plumbing support, and more. All you have to do is let our team come in and do their thing, and your pipes will be pristine in no time.
Trust ROOT-A-WAY Drain Cleaning
ROOT-A-WAY Drain Cleaning is an extraordinary source of industry-leading drain cleaning solutions for residential, commercial, multi-family, and industrial properties throughout the region. If there is anything we can do to make your life and owning your property easier, please, let us know! Contact ROOT-A-WAY Drain Cleaning today by calling (810) 233-4376 to schedule service, or simply fill out the form in the sidebar.