Are you looking for drain cleaning Burton MI?
Starting to notice more and more water backed up every time you try and use your sinks, showers, and other drains? Our comprehensive drain cleaning services at ROOT-A-WAY Drain Cleaning can easily take care of all that and then some. In fact, drain cleaning is kind of our specialty! Whether the issue is a surface clog that's easily washed away with some elbow grease, or you'd prefer a more thorough drain cleaning and sanitization with our powerful, state-of-the-art hydro jetting services, we've definitely got you covered. Our drain cleaning services can get rid of stubborn grease and food-filled kitchen sinks putting your property at risk of mold, backflow in your bathrooms, clogged floor drains, debris in your outdoor drains, bugs in your roof drains, and so much more. Don't just trust our word as a recognized business with 40+ year experience though, trust the word of the countless people all over the area that have come to see just how hard we work to ensure ROOT-A-WAY Drain Cleaning offers the most reliable, accessible drain cleaning services near Burton. We assure you once you see how quickly your home or business' plumbing starts flowing better than it ever has before, you'll know you made the right choice with our incredible drain cleaning services!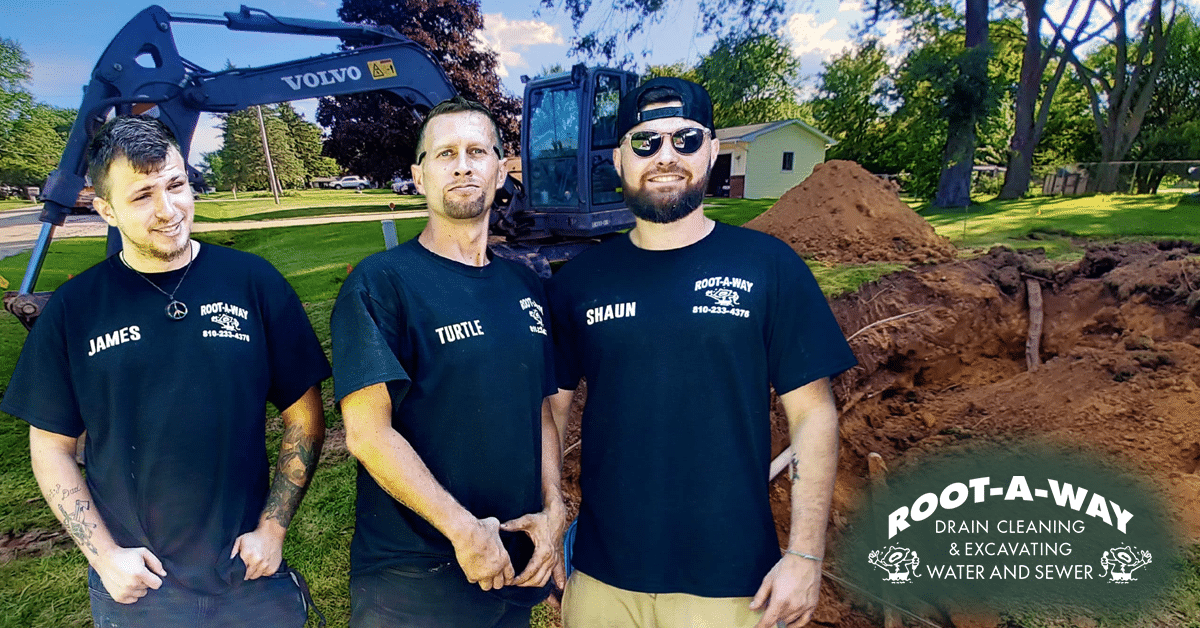 Drain Cleaning Burton MI
After all, home and business owners seeking professional drain cleaning in Burton, MI, trust ROOT-A-WAY Drain Cleaning for a reason! Mostly because nowadays everyone knows when it comes to protecting your homes and/or businesses from leaks, clogs, mold, and more, no one in Burton has your back like we do. As your loyal neighbors, we know what it is you need and want. We know there are about 100+ different things in Burton you'd prefer to be doing with your time off than fiddling with your plumbing. Burton is home to the Sloan Museum, ample shopping centers, and more – and that's just within the city. The further outside Burton you go, the more adventures you'll find, but you already knew that. You're merely looking for the right support for your property back in Burton so you can go out and enjoy it all. Good news for you, you've found us! Our drain cleaning specialists at ROOT-A-WAY Drain Cleaning are entirely devoted to providing residents in and around Burton with extraordinary drain cleaning services to help protect your friends, family, employees, customers, and so on. Just give us the chance, and we will not disappoint!
If you are looking for experienced and top-rated drain cleaning Burton MI, call ROOT-A-WAY Drain Cleaning today at (810) 233-4376 to schedule service, or simply fill out the form below:
Schedule Service Today!
"*" indicates required fields