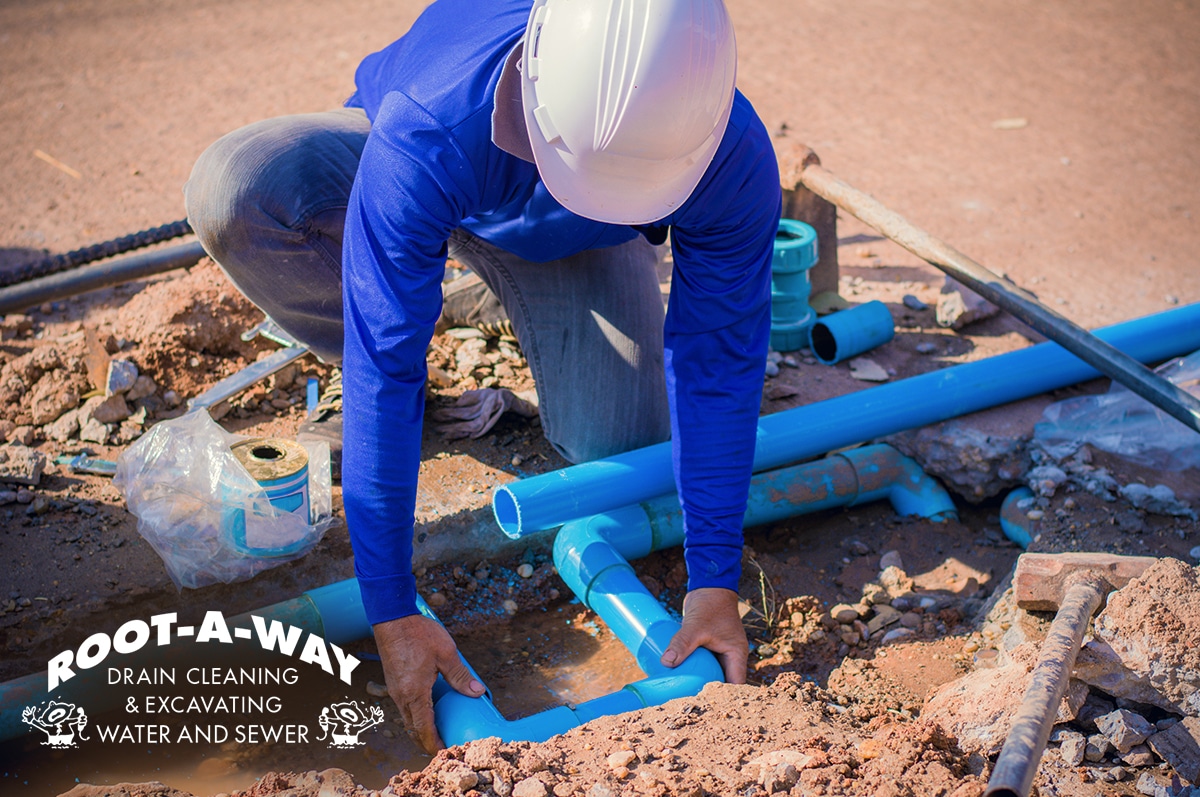 Having a busted or broken water pipe underground can be a huge threat to your property if you don't get it taken care of right away. Noticing it, however, requires you to know what signs to look out for. Don't worry, though. ROOT-A-WAY Drain Cleaning is here to help you learn precisely how to tell if you have a broken water pipe underground and what to do next to protect your property from further harm!
Identify The Most Common Signs
There are numerous ways to tell if you have a broken pipe underground. If the leak is inside, you might notice utility bills start slowly going up for no apparent reason, tap water is dirty/discolored, water pressure changes, water has unpleasant smells, there are unidentifiable sounds coming from your pipes, or a rise in mold and moisture-loving creatures around your property. All of which can lead to serious health hazards.
If the leak is outside, you'll likely see an uptick in greenery in specific areas, higher water bills, wet spots or flooding throughout your lawn, potholes/sinkholes, cracked/broken pavement, or sewage smells coming from around your property. And that can all be quite costly. Either way, you will want to seek water line repairs immediately.
Investigate
Once you're certain that you have a broken water pipe somewhere underground, your next step should be to reach out to ROOT-A-WAY Drain Cleaning so we can help you investigate the situation further. Our skilled water line repair specialists share more than 50 years of experience repairing water lines for residential, commercial, industrial, and multi-family properties, which means we can be there for you no matter how big or severe the leak is. We even have a fantastic reputation to prove it.
We will utilize the industry's top resources to identify all the details we can about the circumstances of your unique situation to guarantee we present you with the best course of action to restore your home or business. Our reliability and professionalism are unmatched. All we ask of you is your trust and cooperation as we strive to enhance the efficiency, comfort, and safety of your property as cost-effectively as possible.
Get In Touch Today!
Connect with our skilled water line repair specialists at ROOT-A-WAY Drain Cleaning today for more information on identifying and repairing broken water lines underground. We will happily walk you through our inspection and water line repair process and ensure you fully understand your potential repair options, so you can make the right decision for your home or business. Contact ROOT-A-WAY Drain Cleaning today by calling (810) 233-4376 to schedule service, or simply fill out the form in the sidebar.