Are you looking for water line repair Grand Blanc MI?
There are all kinds of ways to tell when your property is in desperate need of water line repairs. You may be experiencing significantly reduced water pressure, see wet spots or puddles in different places around your property, or notice discoloration in your water; all of which can indicate some kind of leak or damage that will need repair. The important part, however, is knowing what to do once you've realized there's a problem. Getting in touch with our water line repair technicians at ROOT-A-WAY Drain Cleaning, for instance, is never the wrong choice. Whether you own the largest industrial or commercial building in or near Grand Blanc, or the quaintest residential or multi-family home, we offer proper plumbing support to handle water line repairs of any severity, on any size property, and can eliminate any problems putting your property at risk of mold, rot, and more. Just take a look at our recent reviews! Our water line repair services are quickly becoming every home and business owners' must-have maintenance resource. Perhaps it's because of our more than 40 years of experience in the water line repair industry, or because we offer reliable emergency water line repair services. Either way, you will never regret letting our professionals at ROOT-A-WAY Drain Cleaning look after your property!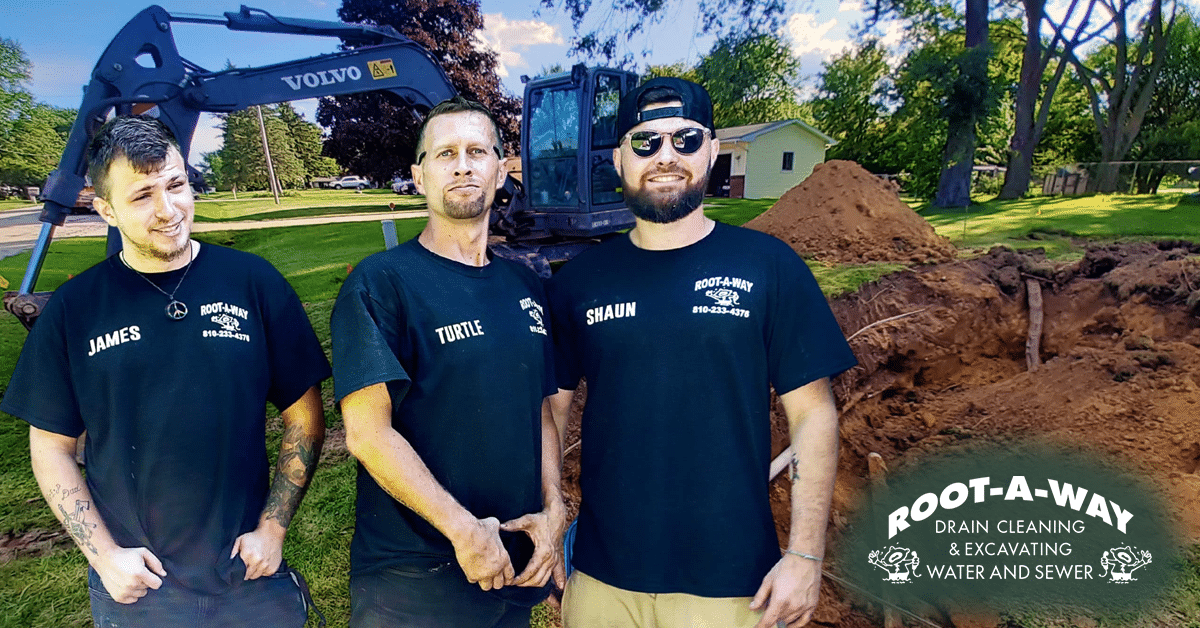 Water Line Repair Grand Blanc MI
After all, home and business owners seeking professional water line repair in Grand Blanc, MI, trust ROOT-A-WAY Drain Cleaning for a reason! Due to our decades of experience caring for all size properties, there's no one better equipped to restore the integrity of your home or business in Grand Blanc. Plus, our services are as fast and reliable as they come, which means less time spent waiting around for your water lines to be repaired, and more time for you to actually explore Grand Blanc's fun side. There are plenty of great parks, theaters, golf courses, and pubs in Grand Blanc to check out to help make this happen, as well as a ton of specialty shops to browse through; whatever you want to do really. With our help, everything in Grand Blanc you want to do will be at your fingertips. Just trust our trained water line repairs professionals at ROOT-A-WAY Drain Cleaning, it means trusting a team of experts that is going to go above and beyond to make your life in Grand Blanc more comfortable so you can go out and have more fun. So please, let us do everything we can to bend over backwards to try and meet your vast water line repair needs as a property owner in Grand Blanc, starting today!
If you are looking for experienced and top-rated water line repair Grand Blanc MI, call ROOT-A-WAY Drain Cleaning today at (810) 233-4376 to schedule service, or simply fill out the form below:
Schedule Service Today!
"*" indicates required fields