Are you looking for water line repair Linden MI?
Having clean water literally on tap at all times is something many property owners take for granted. But when sudden decreased water pressure, water discoloration, leaks, or wet spots begin to appear, it's crucial you seek professional water line repairs quickly. Neglecting water line repairs of any kind can lead to serious hazards to your health and property. Besides, getting repairs for your water line has never been easier, thanks to ROOT-A-WAY Drain Cleaning. Our water line repair specialists share more than 40 years of experience using the industry's most advanced tools and resources to expertly care for residential, multi-family, commercial, and industrial properties all over. We specialize in finding the fastest long-term solutions for home and business owners in Linden and beyond, and no job is out of our league! We will find the least invasive, most cost-efficient method to repair your water line and restore your property, just as ROOT-A-WAY Drain Cleaning has done for countless others throughout the years. There's simply no other way to put it. Our extraordinary team will never disappoint you.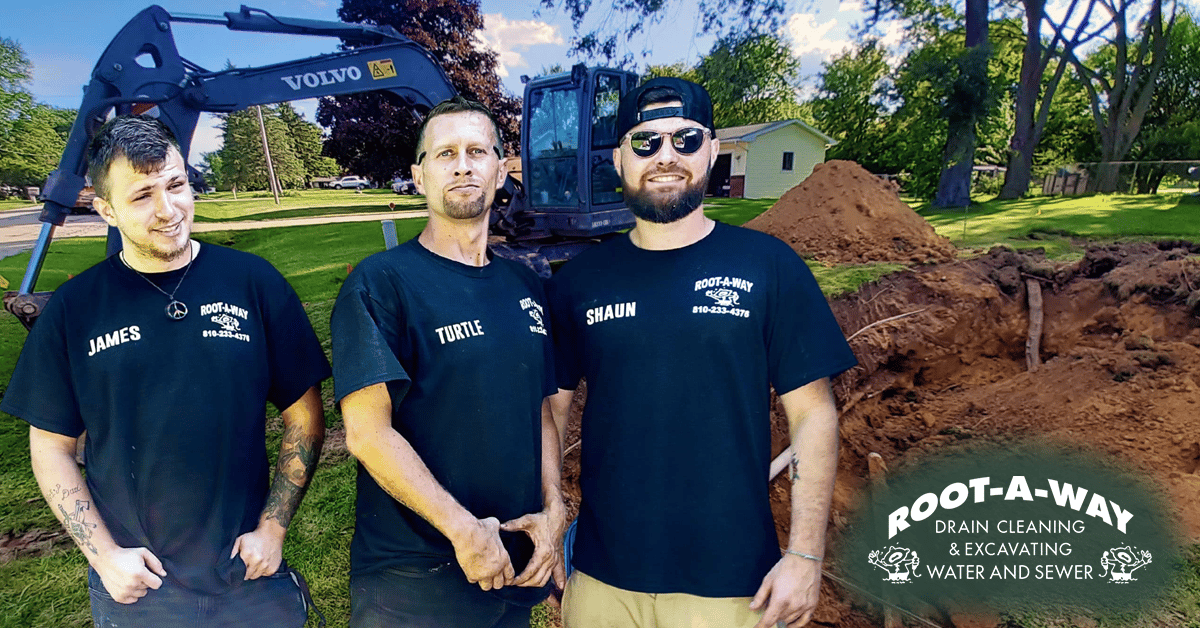 Water Line Repair Linden MI
After all, home and business owners seeking professional water line repairs in Linden, MI, trust ROOT-A-WAY Drain Cleaning for a reason! Our water line repair professionals have the skills and resources to be one of the most valuable property maintenance and enhancement partners you could ever hope to have in your life, let alone near Linden. We stand out because we put your needs as a home or business owner above all else, ensuring your property in Linden is restored to its former glory as quickly as possible. For you, this means never suffering excessive discomfort for longer than you have to and having the freedom to do so much more in and around Linden than worrying about your property. You can spend more sunny afternoons at Clover Beach with your friends, take your family out to Mueller's Orchard and Cider Mill in the fall, or travel outside of Linden a bit and see what else is out there. Trust us. There's plenty. Just remember that whatever you decide to do, our water line repair specialists at ROOT-A-WAY Drain Cleaning will always be standing by in case you need us to come out to Linden for any reason. It is always our pleasure to assist home and business owners in Linden with whatever might be wrong with your drains, pipes, sewer lines, water lines, and more, and we can't wait to help you!
If you are looking for experienced and top-rated water line repair Linden MI, call ROOT-A-WAY Drain Cleaning today at (810) 233-4376 to schedule service, or simply fill out the form below:
Schedule Service Today!
"*" indicates required fields