Are you looking for drain cleaning Linden MI?
Want to know the secret for preventing serious clogs and obstructions in your drains? Our professional drain cleaning services at ROOT-A-WAY Drain Cleaning, clearly! From food and grease blockages in commercial kitchen settings to stubborn bathroom clogs compromising your comfort at home, our drain cleaning professionals can handle anything you've got backing your property up. With more than 50 years of shared experience to offer, no one is better at locating or clearing out various blockages and clogs. Our drain cleaning team uses only the most cutting-edge equipment to tackle every type of obstruction, taking special care to ensure the safety of your pipes. Most of the time, though, all your drains need is a good cleaning with our commercial drain auger machine. Its minimal size and supreme flexibility mean we can navigate even the smallest drains and dislodge clogs in the tightest corners. That means no more backflow, mold risk, or any other major health hazards to worry about. So long as you trust our drain cleaning specialists at ROOT-A-WAY Drain Cleaning to handle everything your home or business in Linden needs, you will never have to worry about cleaning your drains or unclogging your pipes ever again.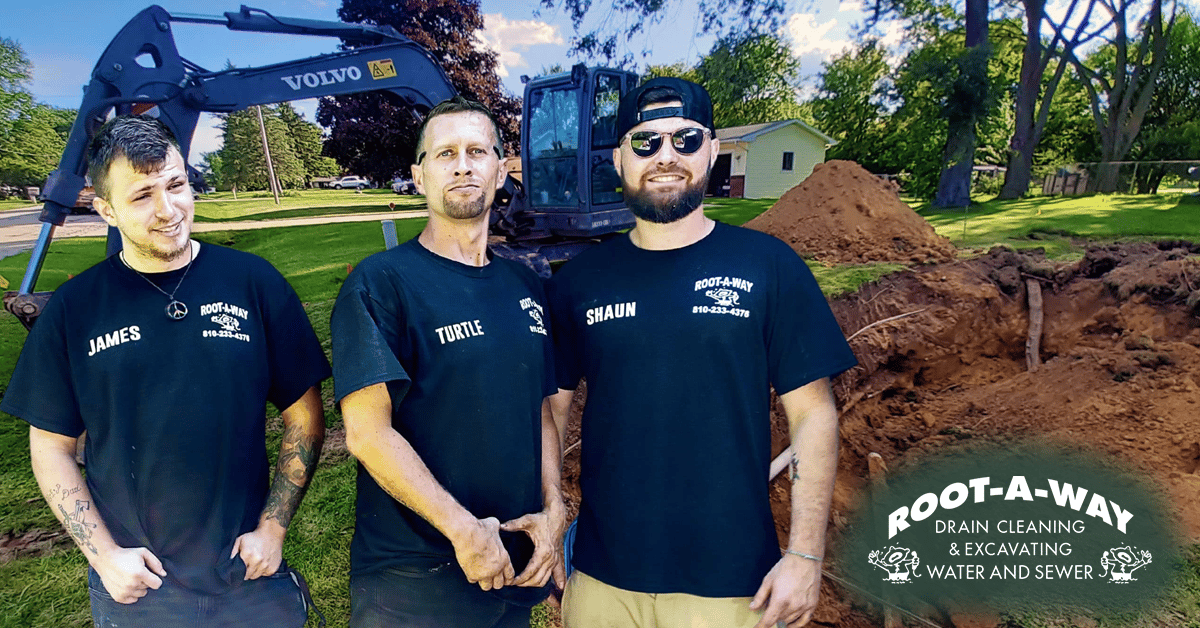 Drain Cleaning Linden MI
After all, home and business owners seeking professional drain cleaning in Linden, MI, trust ROOT-A-WAY Drain Cleaning for a reason – and it's not just because we're close by! Property owners in Linden love our comprehensive drain cleaning and other related services because we have as much passion for our work and respect for your property as we do industrial knowledge and professionalism. And all we care about is helping people take better care of their homes and business in and around Linden, so you have more time to dedicate to doing other things you enjoy. Linden may not have the most impressive collection of attractions, but Clover Beach is still a great place to take advantage of a sunny day, and Mueller's Orchard and Cider Mill will always be a seasonal favorite. Besides, there are plenty of other adventures near Linden to embark on. Anyone willing to look beyond Linden's borders for entertainment is sure to have a good time. If any kind of trouble with your drains tries to get in your way, just get in touch with one of our drain cleaning specialists at ROOT-A-WAY Drain Cleaning. We'll be out to Linden to take care of everything as soon as possible, so you can get back to doing what you love.
If you are looking for experienced and top-rated drain cleaning Linden MI, call ROOT-A-WAY Drain Cleaning today at (810) 233-4376 to schedule service, or simply fill out the form below:
Schedule Service Today!
"*" indicates required fields