Are you looking for sewer line repair Linden MI?
Sewer line damage is not something you want to postpone or mess around with on your own. Despite being good for your lawn, greywater is extremely toxic. And the constant clogs, dangerous backflow, mold threats, terrible odors, and other signs your sewer line needs repairs are no picnic either – at least for you. For our skilled sewer line repair professionalss at ROOT-A-WAY Drain Cleaning, it's just another satisfying day on the job getting to help people improve the efficiency of their homes and businesses. And don't worry, our sewer line repair specialists have more than just integrity and a good attitude to offer. Our resourceful sewer line repair technicians use only the industry's leading technology to clean and repair your sewer lines and drains and possess more than 50 years of combined experience caring for residential, commercial, multi-family, and industrial properties. From drain auger machines and hydro jetting systems to high sewer line inspection cameras and excavation services, our repair technicians have everything they could ever need to figure out the safest restoration solution for your property. All you need to do is make the decision right now to put your trust in ROOT-A-WAY Drain Cleaning. Do that, and you'll never need to worry about your home or business in Linden again!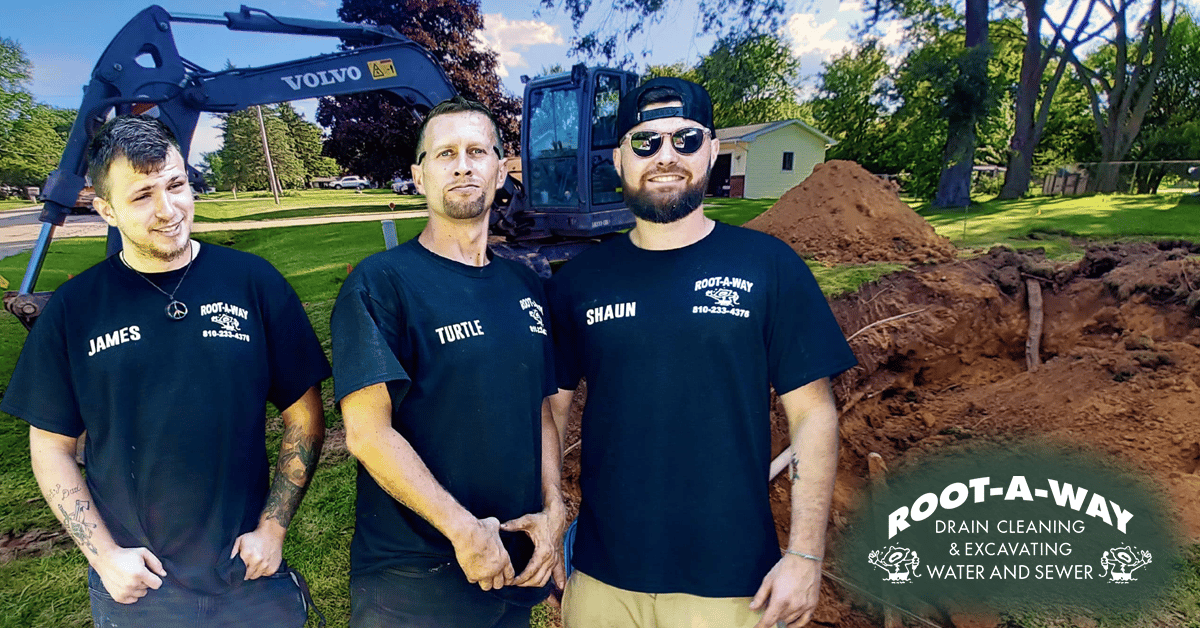 Sewer Line Repair Linden MI
After all, home and business owners seeking professional sewer line repair in Linden, MI, trust ROOT-A-WAY Drain Cleaning for a reason! Not only is our track record in Linden and the surrounding area impeccable, but we can assure you no one will treat your property with greater respect. Our only goal is to ensure your home or business is in the best shape possible so that you can enjoy your life in Linden to the fullest. What you do with your free time should be up to you. If you want to explore Linden Mills, visit Clover Beach, spend some time up at Mueller's Orchard and Cider Mill, or even branch out into the surrounding area and find something fun and new, go for it. Our exceedingly capable sewer line repair specialists will be right here if ever your property in Linden needs our expertise because that's what ROOT-A-WAY Drain Cleaning is here for. We help you live a better, easier life in Linden by offering you superior support, unlike anything you've ever experienced. It's what you and your property in Linden deserve!
If you are looking for experienced and top-rated sewer line repair Linden MI, call ROOT-A-WAY Drain Cleaning today at (810) 233-4376 to schedule service, or simply fill out the form below:
Schedule Service Today!
"*" indicates required fields