Are you looking for sewer camera inspections Linden MI?
If there's one plumbing-related problem you do not want to deal with, it's a leaky or clogged sewer line. Struggles with your sewer lines can lead to toxic backflow, property damage, and other serious threats that will cost you big when it comes time for repairs. That's why, at the first sign of sewer trouble, it's in your best interest to contact ROOT-A-WAY Drain Cleaning for one of our in-depth inspections. We offer industry-leading sewer camera inspections that can let you in on what's going on in your pipes without any invasive excavations. By feeding our ultra-flexible, high-definition sewer camera deep into your pipes, our inspections can offer live feedback of leaks, clogs, and more that might otherwise be undetectable. And the best part is, our sewer cameras have advanced GPS systems built-in, so we not only see what's going on during your inspections through the camera lens but also where exactly the problem is to guarantee successful intervention. How do you know if you need one of our thorough sewer camera inspections? Easy! You might notice inconsistent toilet water levels, excessively lush landscaping in certain areas, backflow coming out of your drains, frequent clogs, and other similar struggles. Or, you can ask sewer camera specialists at ROOT-A-WAY Drain Cleaning directly to see if one of our inspections is right for your home or business in Linden.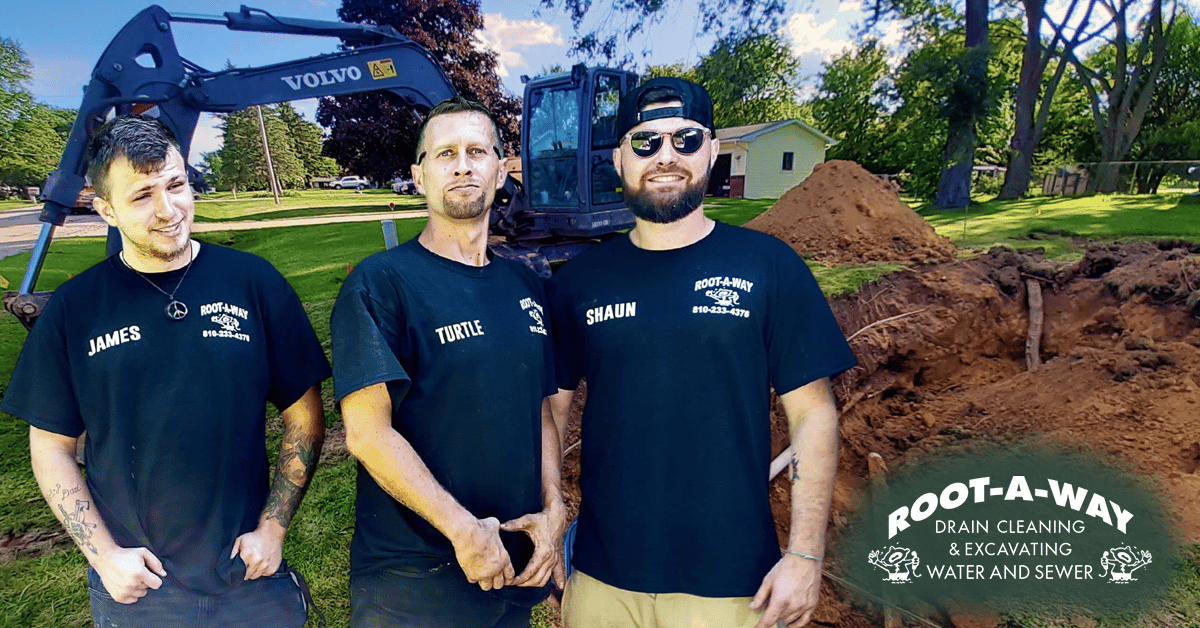 Sewer Camera Inspections Linden MI
After all, home and business owners seeking professional sewer camera inspections in Linden, MI, trust ROOT-A-WAY Drain Cleaning for a reason, and it's not just because of our 50+ years of combined drain cleaning experience. It's because we care about the people and properties in Linden like we do our own home. Residents and business owners in Linden just want to live their lives as comfortably as possible, as we all do. And we don't blame you. Linden is a wonderful community on the outskirts of Metro Detroit, full of charm. It's not a stretch to assume you'd prefer to spend your time enjoying Clover Beach or visiting one of the other many exciting cities near Linden instead of unclogging pipes and worrying about your sewer lines day in and day out. It's the reason ROOT-A-WAY Drain Cleaning is here. We take care of all the things around your property in Linden you don't want to do or don't have time for to keep your home or business safe from costly disasters. Whether your property in Linden has a leak and you need one of our state-of-the-art sewer camera inspections or just a bit of professional drain cleaning, we've always got your back!
If you are looking for experienced and top-rated sewer camera inspections Linden MI, call ROOT-A-WAY Drain Cleaning today at (810) 233-4376 to schedule service, or simply fill out the form below:
Schedule Service Today!
"*" indicates required fields