Are you looking for sewer cleaning Linden MI?
For most people, cleaning out your sewer is not really a concern. It's a pipe that funnels waste, so why would it need to be clean? Truthfully, though, sewer lines need a good cleaning just like any other pipes or drains in order to maintain optimal efficiency and avoid potentially costly clogs and damage. That's why, if it's been a while since your sewer lines had a good cleaning or you've never had your sewer cleaned, it is crucial you contact ROOT-A-WAY Drain Cleaning as soon as possible to get your property on a proper cleaning schedule. Our seasoned sewer cleaning technicians can come out every 18-22 months, depending on the size of your property and your plumbing habits, and make sure your lines are flowing free. We know exactly how to help your home or business avoid mold, constant clogs, toxic backflow, water damage, and more. If you're experiencing slow-moving drains, frequent clogs, smelly drains, or changes to your lawn, it's likely your property in Linden is due for a good sewer cleaning already. Don't panic, though. Our sewer cleaning specialists at ROOT-A-WAY Drain Cleaning have more than 50 years of combined drain cleaning experience. There isn't a job out there we can't handle!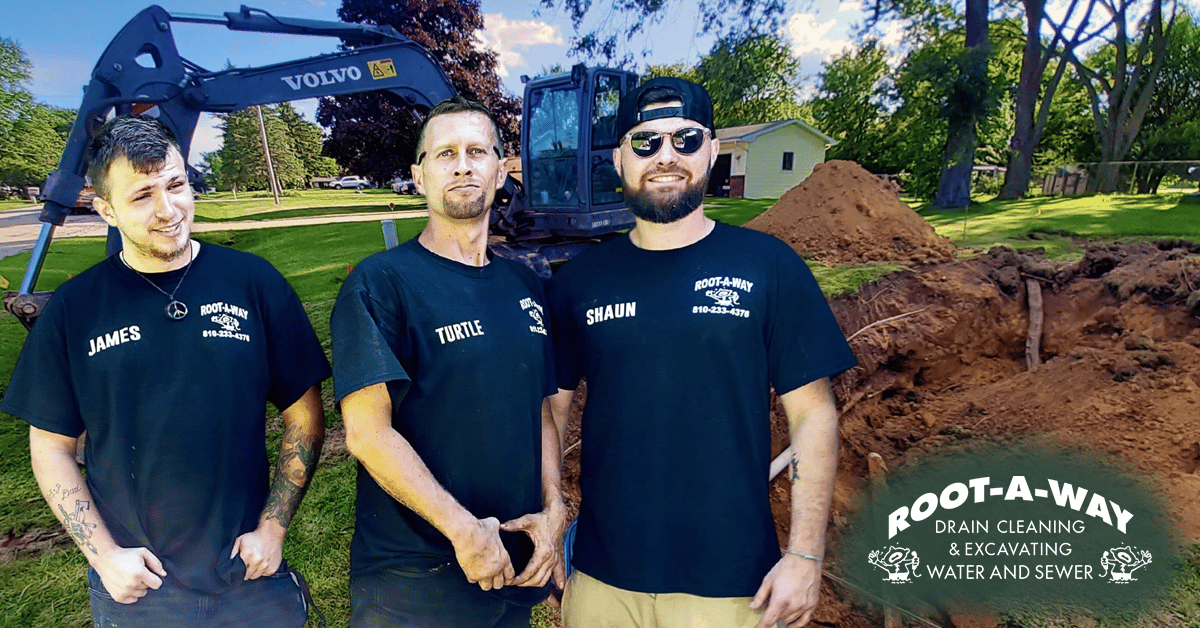 Sewer Cleaning Linden MI
After all, home and business owners seeking professional sewer cleaning in Linden, MI, trust ROOT-A-WAY Drain Cleaning for a reason! We care just as much about the smallest residential properties in Linden as we do the largest commercial properties in the largest cities in Michigan, and it shows. Our commitment to the home and business owners in Linden and throughout the surrounding area is apparent in everything we do, as it should be for any service provider. If you work a lot outside of Linden or like to spend your time exploring the area and its many tempting attractions, you need support you can trust, and that's what we're here to offer you. When you entrust your property in Linden to our extraordinary dream sewer cleaning team here at ROOT-A-WAY Drain Cleaning, you will receive the most reliable and comprehensive support you could ever hope for. That means less time worrying about your property in Linden and more time enjoying your actual life with the people you care most about. It really is a win-win for everyone. You get a great partner that's ready to help you ensure your property always functions at its best, and we get the privilege of making owning a home or business in Linden a little easier!
If you are looking for experienced and top-rated sewer cleaning Linden MI, call ROOT-A-WAY Drain Cleaning today at (810) 233-4376 to schedule service, or simply fill out the form below:
Schedule Service Today!
"*" indicates required fields