Are you looking for hydro jetting Linden MI?
Hydro jetting may not be necessary for everyone or suitable for all types of pipes, but if you have a clog that just won't go away, even with the help of our commercial drain auger machine, our drain cleaning specialists at ROOT-A-WAY Drain Cleaning would be happy to see if hydro jetting is the right option for you. Hydro jetting is one of the market's most powerful drain cleaning methods, capable of dramatically enhancing the efficiency of your plumbing by thoroughly cleaning, sanitizing, and even deodorizing better than any other plumber-approved method out there. It's all thanks to our industry-leading hydro jetting machine, which pumps high-pressure water directly into your pipes to gently scrape away grease, debris, soap, and more with ease. With its superior flexibility, the high-pressure water can expertly navigate even the most complex plumbing systems, attacking clogs and grime from every angle to guarantee extraordinary, long-lasting results. No more clogs, toxic backflow, or any other consequences of having constantly clogged pipes. With our hydro jetting solutions, you can protect your home or business in Linden better than ever. Simply contact our reliable hydro jetting specialists at ROOT-A-WAY Drain Cleaning today to learn more!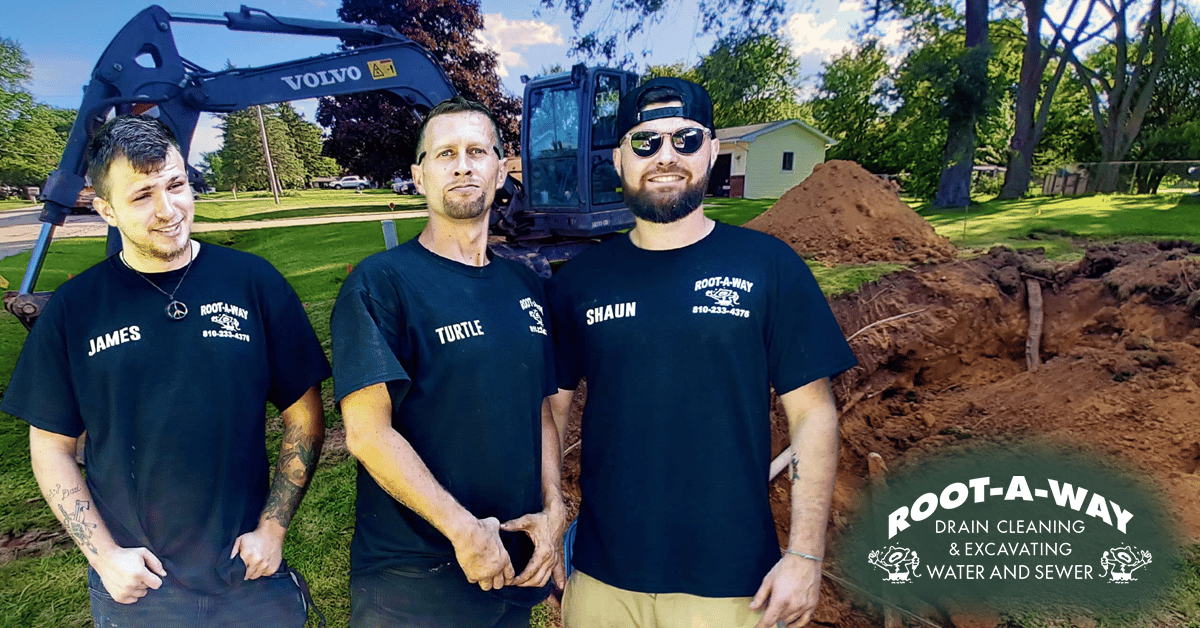 Hydro Jetting Linden MI
After all, home and business owners seeking professional hydro jetting in Linden, MI, trust ROOT-A-WAY Drain Cleaning for a reason! Mostly because we understand what's important to the wonderfully diverse people of Linden. For starters, like most other people, you don't want to waste your time dealing with smelly, clogged drains; especially when you could be out with your family making the most of your life in Linden. Who would? What you really want is to be soaking up the sun at Linden's local Clover Beach and planning day trips into the city. You want to be spending more time with the people in Linden you care about, and less time worrying about things that don't even matter. And when you are stuck inside, you want your property in Linden to be as clean, fresh, and, above all else, safe as possible. And we want to help you achieve this goal by supporting your property in Linden like no one else can. From pipe leaks to totally obstructed drains, you can count on our prestigious drain cleaning specialists to always have the best solution for your property in Linden so that you can spend more time doing the things you love. It really is amazing just how effective something as non-invasive as our hydro jetting services here at ROOT-A-WAY Drain Cleaning can be.
If you are looking for experienced and top-rated hydro jetting Linden MI, call ROOT-A-WAY Drain Cleaning today at (810) 233-4376 to schedule service, or simply fill out the form below:
Schedule Service Today!
"*" indicates required fields