Are you looking for water line repair Burton MI?
If your main water line is clogged, busted, leaking, or otherwise damaged, it definitely shouldn't take you long to notice. At first you might experience a drop in water pressure, or a change in the color of your tap water, only to later see wet/soggy spots around your property. And without proper water line repairs, the problems will only progress to include mold, rot, structural damage, and worse. That's why, what matters most is that you take the steps toward correcting these problems with professional water line repairs as soon as they're discovered before they have the chance to further compromising your plumbing. Fortunately, whether you own a private residential, multi-family property, or a commercial or industrial property, our water line repair services at ROOT-A-WAY Drain Cleaning can protect it, and you. It doesn't matter if your problem is a leak, a clog caused by natural overgrowth, or some sort of unknown issue we'll need to further investigate, our water line repair services truly are the must-have maintenance resource all property owners in Burton should possess. At the very least, you can trust that we've been perfecting our water line repair services at ROOT-A-WAY Drain Cleaning for more than 40 years. Just look at our reviews to see how far our water line repair services have come.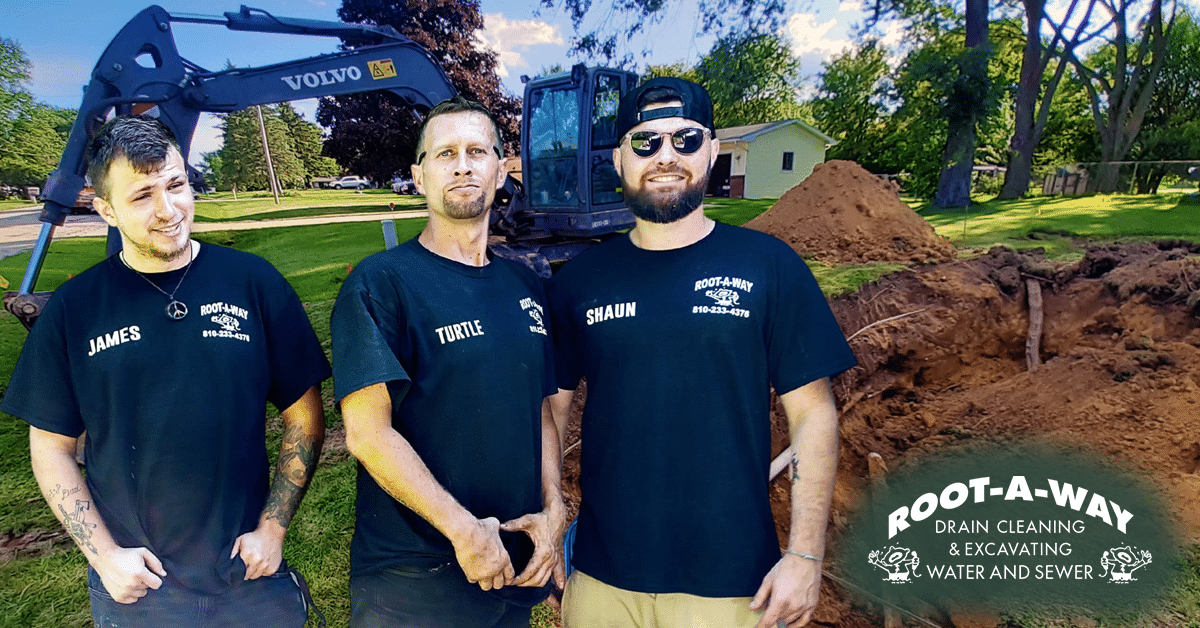 Water Line Repair Burton MI
After all, home and business owners seeking professional water line repair in Burton, MI, trust ROOT-A-WAY Drain Cleaning for a reason! For some, the reason is because our devotion to providing the fastest, friendliest, most reliable water line repairs and other plumbing services in Burton is remarkably obvious. For others, it's the way we go above and beyond to care for your property in Burton like our very own so that in turn, it serves you and your fellow occupants well by keeping you all safer and more comfortable. For us, of course, it is all about removing one less burden from your shoulders so we can help you enjoy all the best parts of living in Burton, like being able to enjoy the vast recreation and entertainment next door in Flint, or grow your professional network. With our dream team of drain cleaning and water line repair experts on your side, you'll have all the support you need to do whatever in and around Burton you want. All you have to do is tell us where in Burton we should be, and when. Our repair services at ROOT-A-WAY Drain Cleaning are ready to put all others in Burton to shame!
If you are looking for experienced and top-rated water line repair Burton MI, call ROOT-A-WAY Drain Cleaning today at (810) 233-4376 to schedule service, or simply fill out the form below:
Schedule Service Today!
"*" indicates required fields