Are you looking for water line repair Flushing MI?
Clean water is more than just a utility. It's a necessity, which means allowing any type of damage to your water line to go without repair is a threat to your very health and safety. A few wet spots here and there, decreased water pressure, and unsettling water discoloration can quickly turn into water contamination and property damage if you don't repair your water line soon enough. So, for your own sake and that of everyone else inhabiting your property, don't wait. Our incredible water line repair technicians at ROOT-A-WAY Drain Cleaning have been making a difference in the lives of multi-family, residential, commercial, and industrial property owners for a grand total of more than half a century. If you have any kind of water line repair or drain cleaning conundrums, we've got your back. Our caring water line repair technicians truly live to serve and will do so in whatever way is least invasive and most cost-effective for your property in Flushing. When we're finally through with your water line repairs, your plumbing will flow like new. Best of all, you'll finally get the chance to discover first-hand just how impactful having a plumbing partner like ROOT-A-WAY Drain Cleaning can be.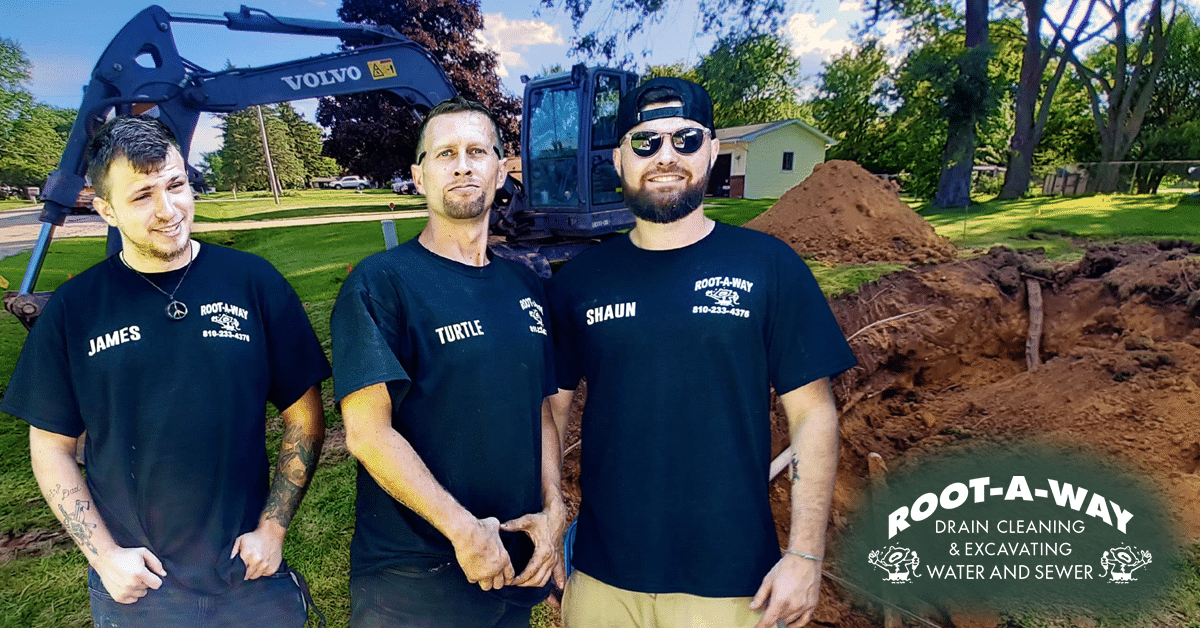 Water Line Repair Flushing MI
After all, home and business owners seeking professional water line repairs in Flushing, MI, trust ROOT-A-WAY Drain Cleaning for a reason! It's certainly not because we're the flashiest or we talk a big game about our services being able to improve people in Flushing's lives. It's not even because we offer the widest range of plumbing support you'll find anywhere in Flushing, which we do. The truth is our water line repair services have a reputation for being some of the most popular you'll find near Flushing because we genuinely care about the property owners that we're so fortunate to serve each and every day. Life in Flushing is difficult enough as it is, with very few attractions to entertain locals on the weekends. You don't need to also be stuck worrying about whether or not your water is safe when you go to drink it or if your water line is going to need any extensive repairs any time soon. With our wide range of property support services at your disposal, your biggest concern in Flushing will simply be finding the most worthwhile entertainment you can when you have the free time. For everything else your property in Flushing needs, ROOT-A-WAY Drain Cleaning won't let you down.
If you are looking for experienced and top-rated water line repair Flushing MI, call ROOT-A-WAY Drain Cleaning today at (810) 233-4376 to schedule service, or simply fill out the form below:
Schedule Service Today!
"*" indicates required fields