Are you looking for water line repair Clio MI?
Damage to your main water line can create more problems than just those related to property damage and higher water bills. Water line damage can lead to hazardous mold, contaminated drinking water, and many other objectively dangerous consequences that will put all inhabitants on your property at risk if you don't step up and find a solution. So please, for your own safety and that of everyone else, do not ever postpone necessary water line repairs. As soon as you notice a problem that you believe even might require professional repair, from a few wet spots to noticeably decreased water pressure, we urge you to get ahold of our experienced water line repair professionals at ROOT-A-WAY Drain Cleaning. Our skilled team has had the pleasure of handling complex water line repairs for residential, multi-family, commercial, and industrial properties for more than 50 years collectively. Whether the problem with your property in Clio is an obvious leak or we need to perform several diagnostic tests to determine the most appropriate solution, we will make sure your water line gets the repairs it needs as quickly and efficiently as possible. In all things related to water line repairs, you can always trust our professionals at ROOT-A-WAY Drain Cleaning.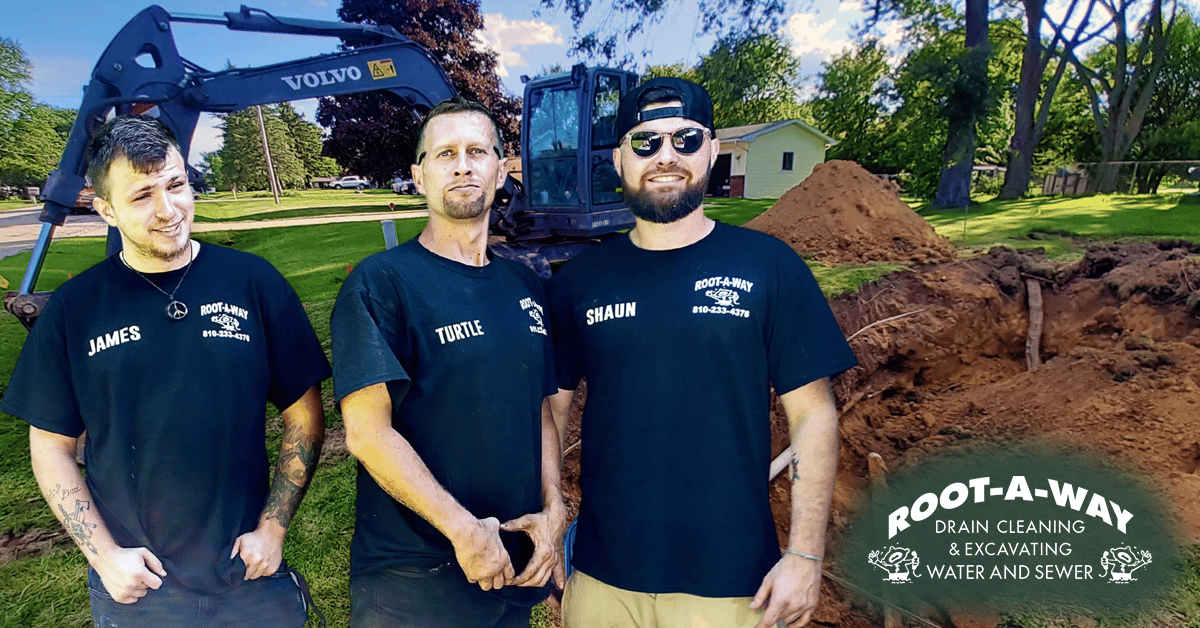 Water Line Repair Clio MI
After all, home and business owners seeking professional water line repairs in Clio, MI, trust ROOT-A-WAY Drain Cleaning for a reason! And it's certainly not because Clio is such a charming small town that residents have nowhere else to turn. Far from it, in fact. Our premium plumbing services successfully support the evolving needs of families and businesses every day, as they have done for many years. From taverns to townhouses, our plumbing professionals can help repair and restore them all, as well as offer you outstanding continued support to keep your property in Clio strong, year-round. For us, it's not just about fixing water line leaks and clearing out clogged drains. We help families and business owners in/near Clio maintain safe homes, offices, and more. We go above and beyond to ensure the comfort of those in Clio you care most about. Before long, you'll see the only person more invested in preserving the integrity of your property in Clio is you. That's why, if you're looking for more than just one-time repairs, like a real plumbing partner near Clio you can always count on, we urge you to have faith in our services here at ROOT-A-WAY Drain Cleaning.
If you are looking for experienced and top-rated water line repair Clio MI, call ROOT-A-WAY Drain Cleaning today at (810) 233-4376 to schedule service, or simply fill out the form below:
Schedule Service Today!
"*" indicates required fields