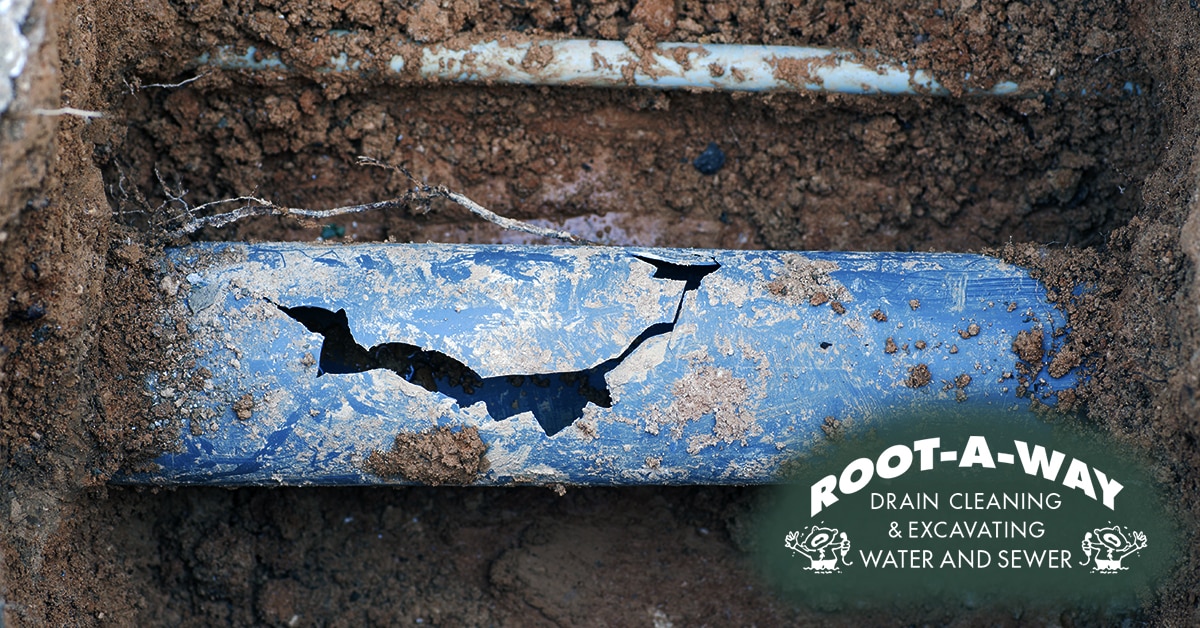 The first step to getting your sewer line repaired quickly and cost-effectively is knowing how to identify the problem. Being able to spot when your sewer line's broken can save you precious time and resources when it comes time for repairs. Plus, they're easy to spot if you know just what to look for!
Backflow
Backflow is one of the most obvious, and hazardous, signs that your sewer line needs repairs. If at any time you flush a toilet and toxic greywater resurfaces through a sink or tub/shower drain, you definitely need to have the problem examined. The longer you wait, the more you're risking your health.
Foul Odors
Another obvious sign your sewer line is broken is smelling sewage when there presumably is none around. There is no reason you should ever be smelling sewage or other strong odors unless you face exposure to something. If your main sewer line needs repair and has a crack or leak, this can lead to ground softening and puddles of exposed greywater that produce severe foul smells.
Slow Plumbing
Despite most slow drains being a result of a minor clog, they can also often be a result of a sewer line that needs repair. That is why, you must seek professional guidance if traditional at-home drain cleaning methods are not effective. Clogs and obstructions deep in your sewer pipes can lead to cracks and other forms of damage over time if left untreated.
Mold
One of the worst things to come from a broken sewer line is toxic mold. Biological organisms, like various forms of mold and mildew, thrive in dark, moist areas, like those exposed to sewage leaks, which can turn your property into a harmful mold breeding ground. What's worse is that once mold gets in, it can be extremely difficult to get out even after your sewer line problems are no more.
Excessively Lush Landscaping
Notice some of your yard/landscaping is particularly lush and healthy-looking compared to the rest? A broken sewer line would certainly explain it. All the waste removed from your property is like premium fertilizer for all things green, so you have to keep an eye out for particularly lush landscaping or permanent puddles and wet spots.
Pests
Next to invasive plants, invasive pests are a huge sign of sewer line troubles. Rats, insects, and the snakes and spiders that hunt for them are more likely to make a home in or around your property with sewer line damage. The greater the damage to your pipes, the easier it is for these treacherous invaders to infiltrate your home or business.
Structural Damage
While we certainly hope you expose and rectify your sewer line struggles before this happens, another sign of necessary repairs is structural damage. It could be as simple as a few cracks in your foundation from the excess moisture softening the ground or as severe as a crumbling framework caused by undiagnosed water damage. Either way, this is one symptom of water line damage you do not want to ignore. Contact ROOT-A-WAY Drain Cleaning today by calling (810) 233-4376 to schedule service, or simply fill out the form in the sidebar.