Are you looking for sewer line repair Fenton MI?
The signs for needing sewer line repairs aren't always so easy to point out. They may even be as subtle as inconsistent water levels in your toilets, wet spots on your property, foul odors, or more frequent clogs and blockages. Sure, if things get really bad you might start to notice toxic backflow in your drains, or cracks in your property's foundation from the soft, uneven ground, but if at all possible you should never let your need for sewer line repairs get that bad. Besides, with our sewer line repair services at ROOT-A-WAY Drain Cleaning here to help anytime your property is in real trouble, there's no need to. Our sewer line repair specialists' 40+ years of experience helping property owners overcome their greatest challenges is all you need. We already have the resources to solve any sewage setback, including sewer line inspection cameras to detect problems at the source, powerful hydro jetting services for a deep clean that clears away any clogs, and targeted excavation services to repair any leaky or corroded pipes. All you have to do is connect with our sewer line repair specialists at ROOT-A-WAY Drain Cleaning whenever you notice that things around your property just don't seem right, and figure out a good time for us to come out to Fenton and see what's going on.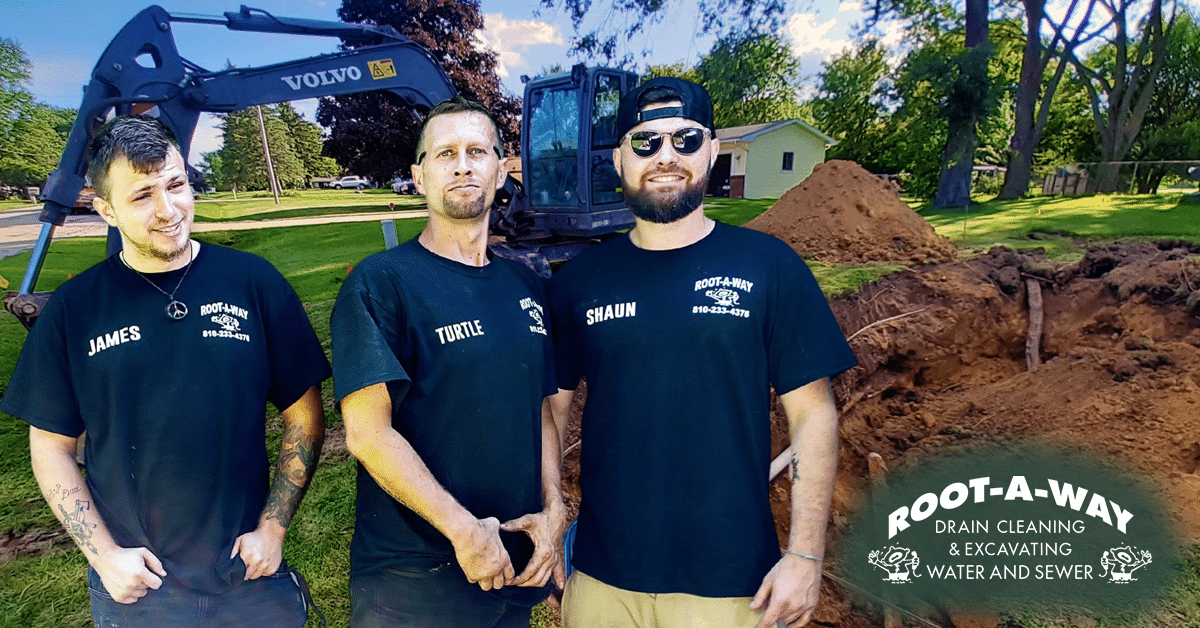 Sewer Line Repair Fenton MI
After all, home and business owners seeking professional sewer line repairs in Fenton, MI, trust ROOT-A-WAY Drain Cleaning for a reason! Our hope is that it's because residents recognize that, like Fenton, we offer a wide variety of services to help make life better for everyone. Where the city of Fenton offers a variety of beautifully preserved historic neighborhoods alongside charming modern shopping plazas, we offer outstanding sewer line repair services, drain cleaning services, hydro jetting, and so much more to help preserve the integrity of the very types of properties that make all your favorite areas in Fenton so great. While Fenton boasts about the more than 50 lakes that can be found within just 10 miles of the city, we can boast that our comprehensive support makes it possible for you to spend more time with your family, exploring those lakes and doing all the other things in Fenton you love instead of spending all your time trying to figure out your plumbing issues on your own. At the very least, our goal is to help you cut back on your stress so you can enjoy your life in Fenton a little more.
If you are looking for experienced and top-rated sewer line repair Fenton MI, call ROOT-A-WAY Drain Cleaning today at (810) 233-4376 to schedule service, or simply fill out the form below:
Schedule Service Today!
"*" indicates required fields