Are you looking for water line repair Fenton MI?
Clean water is a lifeline for any business or household. Without clean, flowing water, you can pretty much say goodbye to a clean living and working space. And the longer you leave your water line issues to fester, the more complex the consequences, and your repairs, will be. But, they don't have to be. With just a little help from ROOT-A-WAY Drain Cleaning and our water line repair services, you can avoid water discoloration, water pressure problems, wet spots around your property, and more at no inconvenience to you. Our water line repair services will be there for your property when no other service provider can be, ready to offer you a wide range of services to help set your water lines free and get your property back in proper working order as quickly as possible. You already know you can count on us. Our water line repair services have been a part of the community of Fenton for many years. Our skilled technicians share more than 40 years worth of experience. If there are any professionals out there you can count on to always provide you with honest, accurate, and effective water line repair estimates and services, it's our incredible repair specialists at ROOT-A-WAY Drain Cleaning!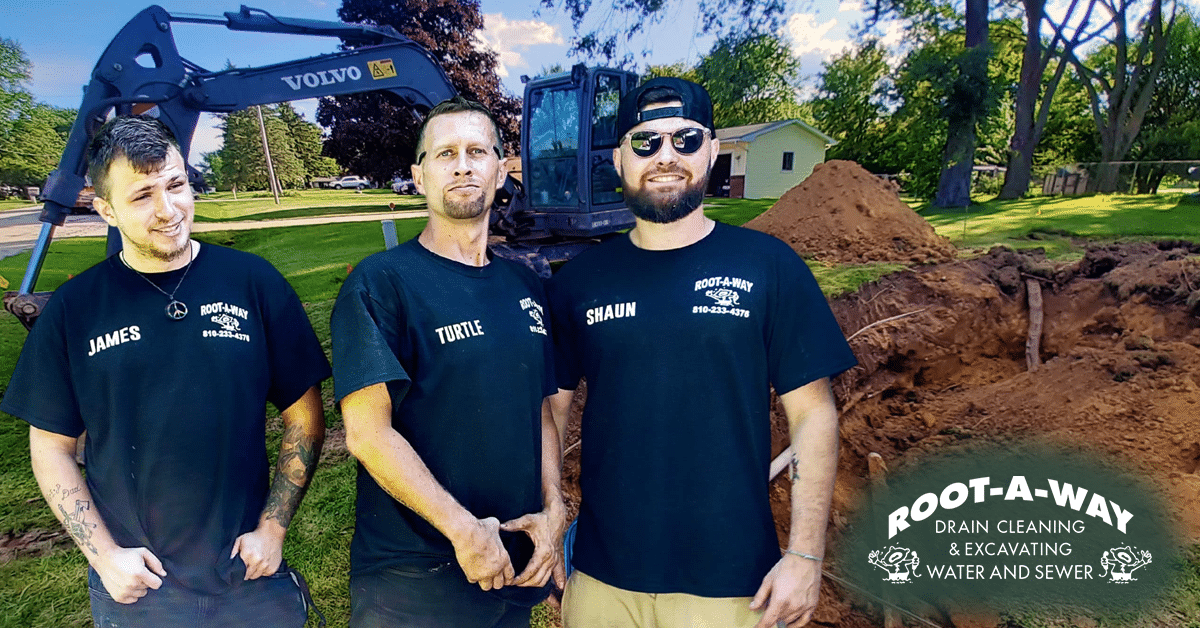 Water Line Repair Fenton MI
After all, home and business owners seeking professional water line repairs in Fenton, MI, trust ROOT-A-WAY Drain Cleaning for a reason! Mostly because of all the professional services offered anywhere near Fenton, it's obvious our drain cleaning and water line repair services are among the most reliably beneficial you'll come across. But also because we're being truthful when we claim to care about you, your property in Fenton, and all the people you welcome into it. The safer we can make sure the water flowing into your property in Fenton is, the safer we can make sure everyone is, which of course is good news for you. Whether the property you own in Fenton is residential, or you own a local business that requires access to clean, free flowing water, you'll never have to question the contents of your tap again. Instead, you can just come to us anytime you feel like something is a little off. We'll send someone over to Fenton to your property right away for a full inspection so whatever is wrong can be fixed as soon as possible. Regardless of that we find we'll make sure you're back to working hard and exploring Fenton's many attractions again in no time!
If you are looking for experienced and top-rated water line repair Fenton MI, call ROOT-A-WAY Drain Cleaning today at (810) 233-4376 to schedule service, or simply fill out the form below:
Schedule Service Today!
"*" indicates required fields