Are you looking for sewer camera inspections Fenton MI?
Back in the day, having a problem with your sewer line meant automatically needing to excavate a huge chunk of your plumbing just to find and fix the problem. Thanks to our innovative drain cleaning and maintenance technology here at ROOT-A-WAY Drain Cleaning, though, we now offer state-of-the-art sewer camera inspections so we can all see exactly what is going on in your sewer lines, and where. Whether you've got a free-flowing leak, a stubborn clog, or anything in between, our sewer camera inspections will give us all the answers we need to approach the situation with the utmost care. After all, sewer camera inspections utilize long, flexible micro cameras that can be easily fed down any sewer lines to broadcast live visuals from the inside of your pipes. Plus, the sewer cameras actually record the coordinates and depth of the problems discovered during your inspections as well for additional convenience. From there, the results of your sewer camera inspections can be referred back to and scrutinized until a decision is reached regarding what needs to be done. If after full sewer camera inspections we realize the problem is just a clog, hydro jetting might be a great solution for you. Or, maybe your sewer camera inspections have revealed serious corrosion and damage to your pipes, and excavation is needed for replacement. Whatever the case may be, our sewer camera inspections and 40+ years of combined industry experience at ROOT-A-WAY Drain Cleaning could save you, and your property in Fenton, a lot of trouble!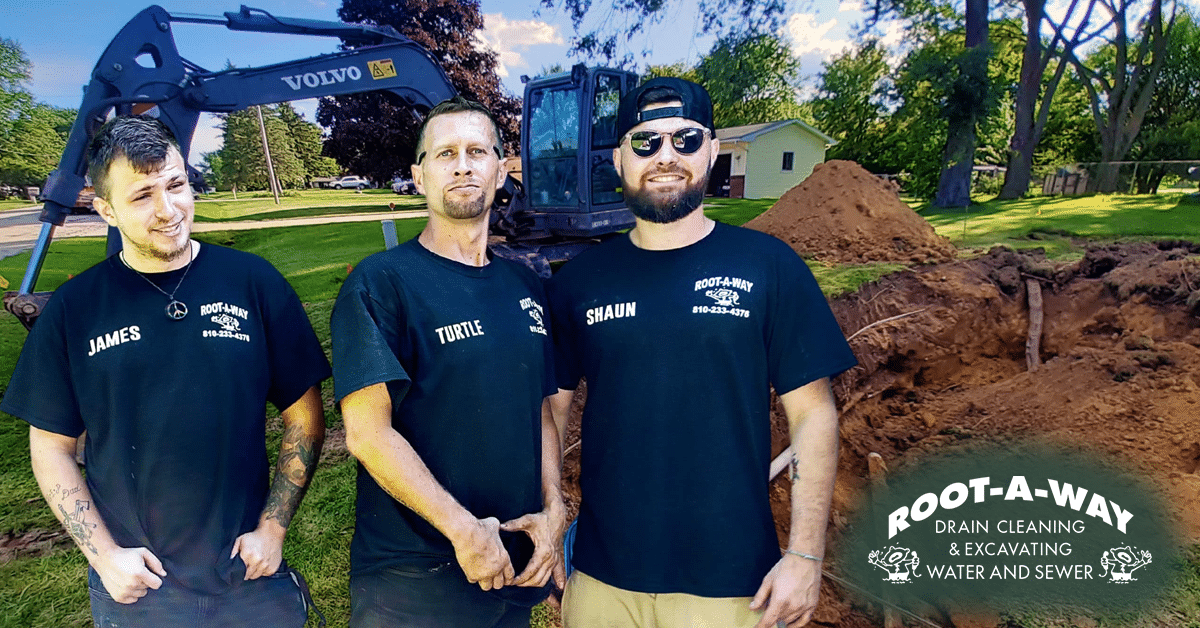 Sewer Camera Inspections Fenton MI
After all, home and business owners seeking professional sewer camera inspections in Fenton, MI, trust ROOT-A-WAY Drain Cleaning for a reason! One of the reasons being that we actually see what our customers in Fenton need, and not just because our sewer camera inspections make it possible to literally see what's going on inside your pipes. No, we see what you, and your property in Fenton, need because we are acutely in tune with our neighboring communities. We know that while Fenton is an incredible home, full of some really great attractions that you love to take advantage of when you can, being as busy as you are means you don't likely get to go out and have fun nearly as often as you'd like. But we can change that! By handling any sewer camera inspections, drain cleanings, plumbing repairs, and more your property in Fenton might need, we know we can help remove some of the weight off your shoulders and give you some more room to breathe. It's the reason we offer our comprehensive services to home and business owners in Fenton in the first place. The more people in Fenton our services at ROOT-A-WAY Drain Cleaning are able to help, the more people can actually get the help they need and deserve.
If you are looking for experienced and top-rated sewer camera inspections Fenton MI, call ROOT-A-WAY Drain Cleaning today at (810) 233-4376 to schedule service, or simply fill out the form below:
Schedule Service Today!
"*" indicates required fields