Are you looking for sewer line repair Burton MI?
The last thing any property owner ever wants is to suffer sewer line damage. Needing repairs means that in the meantime, you have to potentially deal with hazardous leaks, toxic backflow, and other horrendous threats that not only compromise the integrity of your property, but could also affect the very health and safety of all occupants inside. So please, if you even suspect you might need any sewer line repairs, do not delay your decision to get in touch with our sewer line repair specialists at ROOT-A-WAY Drain Cleaning. For more than 40 years, our sewer line repair services have been there for multi-family, residential, commercial, and industrial property owners, offering express support to get you out of even the worst sewage disasters. We have sewer line inspection cameras to guarantee we have visual confirmation of all clogs, cracks, and other potentially catastrophic damage creating your need for repairs. We offer high-pressure hydro jetting services that can blast away any intrusions or blockages caused by waste build up and natural overgrowth with ease, leaving your pipes clean, sanitized, and deodorized. Plus, if you have a section of your sewer line that is severely corroded or damaged beyond what we can repair remotely, our excavation services here at ROOT-A-WAY Drain Cleaning will give us all the access we need. Really the only thing we need from you is the go-ahead to head on over to Burton and take a look!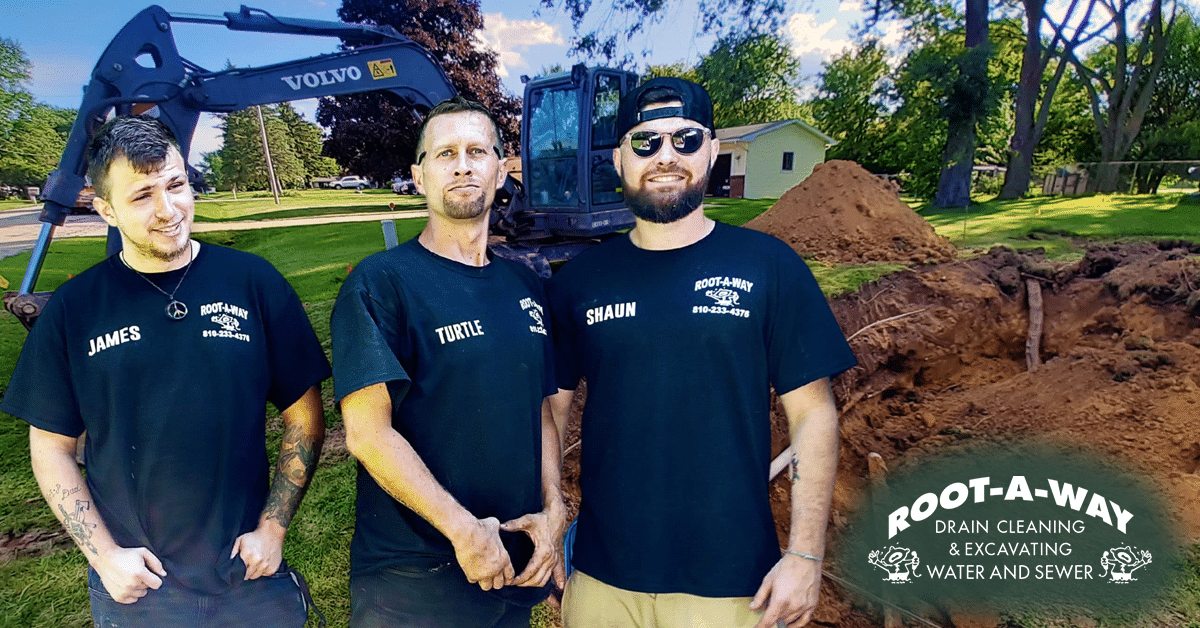 Sewer Line Repair Burton MI
After all, home and business owners seeking professional sewer line repair in Burton, MI, trust ROOT-A-WAY Drain Cleaning for a reason! After all, with such an impressive number of intriguing attractions in and around Burton, property owners have to keep their homes and businesses in great shape in order to keep up with the incredible standards. Every property in Burton helps represent the care put into cultivating the city's incredibly unique culture as "the second largest city in Genesee County." As a result, very few property owners in Burton skimp on their maintenance services. In fact, so many residents in the area already trust our sewer line repair and drain cleaning professionals here at ROOT-A-WAY Drain Cleaning better than any other providers in Burton! Ready to become one of them so your property in Burton can shine better than the rest too? Simply tell us where in Burton you are, and what your home or business needs, and we will do our absolute best to ensure you end up satisfied!
If you are looking for experienced and top-rated sewer line repair Burton MI, call ROOT-A-WAY Drain Cleaning today at (810) 233-4376 to schedule service, or simply fill out the form below:
Schedule Service Today!
"*" indicates required fields