Are you looking for sewer camera inspections Burton MI?
Seeing deep down inside your sewer lines might not seem like a fun hobby, but when you're experiencing a serious clog or leak, it can be a great way to identify your problem so that when the time comes the right solution can be implemented. Rather than offering inspections that rely on the excavation of your property just to find out what's gone wrong, sewer camera inspections rely on the use of long, flexible high-definition cameras that can be easily fed down your sewer pipes until you reach the problem. Best of all, our sewer camera's broadcast inspections live so the plumbing technician can see what's going on, with transmitters that can record the depth and coordinates of whatever is compromising your line so the least invasive approach can be used to correct the situation. Whether you need reliable sewer camera inspections to restore a residential/multi-family property, or a commercial/industrial property, makes no difference to us. We've got more than 40 years of industry experience offering fantastic drain cleaning services, sewer camera inspections, and more to ensure the needs of all our clients are met. All you have to do to save your property in Burton is become one of them by signing up for the first of what will hopefully be many sewer camera inspections through ROOT-A-WAY Drain Cleaning today!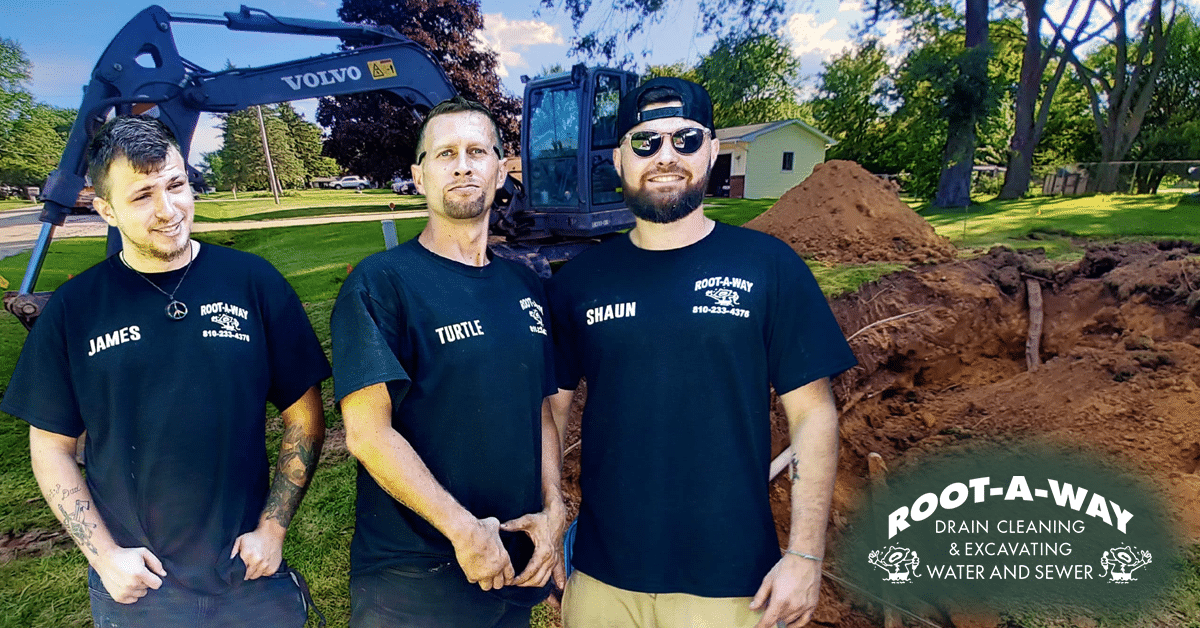 Sewer Camera Inspections Burton MI
After all, home and business owners seeking professional sewer camera inspections in Burton, MI, trust ROOT-A-WAY Drain Cleaning for a reason! What can we say? As proud servants of communities just like Burton, we know exactly what residents need. Of course, what most of the hard working residents in Burton need is a break from having to worry all the time about everything that might go wrong. Between chasing success, keeping up with family obligations, and keeping the physical state of your property in Burton in order, it can sometimes feel like there's barely enough time to even take a breath. That's why, we encourage you always to reach out to home service professionals that care as much about taking good care of your property in Burton as you do, like our plumbing professionals at ROOT-A-WAY Drain Cleaning. With our comprehensive sewer and drain services, like our sewer camera inspections, never more than a phone call away, you can finally relax a little and enjoy a more carefree life in Burton like you've always wanted. We'll happily help you look after your home or business in Burton while you look after you!
If you are looking for experienced and top-rated sewer camera inspections Burton MI, call ROOT-A-WAY Drain Cleaning today at (810) 233-4376 to schedule service, or simply fill out the form below:
Schedule Service Today!
"*" indicates required fields