Are you looking for hydro jetting Flushing MI?
Sometimes, clogs are just too challenging to clear out using traditional drain cleaning methods, including professional drain augers. That's why, at ROOT-A-WAY Drain Cleaning, we offer one of the most potent drain cleaning, sanitizing, and deodorizing solutions known to the industry: hydro jetting. When used by experienced professionals, like ours, hydro jetting can be one of the most effective methods for dislodging and blasting away deep clogs, severe obstructions, encroaching plant life, and much more. Hydro jetting works by forcing highly pressurized water infused with fine sand through your pipes to effectively unclog, clean, and exfoliate them, leaving behind nothing but clean plumbing. And that means no more bacteria-filled backflow, risks of property damage, or other constant concerns that could lead to costly repairs. Our incredible hydro jetting specialists possess more than half a century's worth of combined drain cleaning experience, which they use to help frustrated home and business owners take back control over their plumbing every day. So, if you're at your wits end with your plumbing and desperate to see if hydro jetting is truly a viable drain cleaning solution for your beloved industrial, multi-family, residential, or commercial property in Flushing, do not wait any longer to reach out to ROOT-A-WAY Drain Cleaning.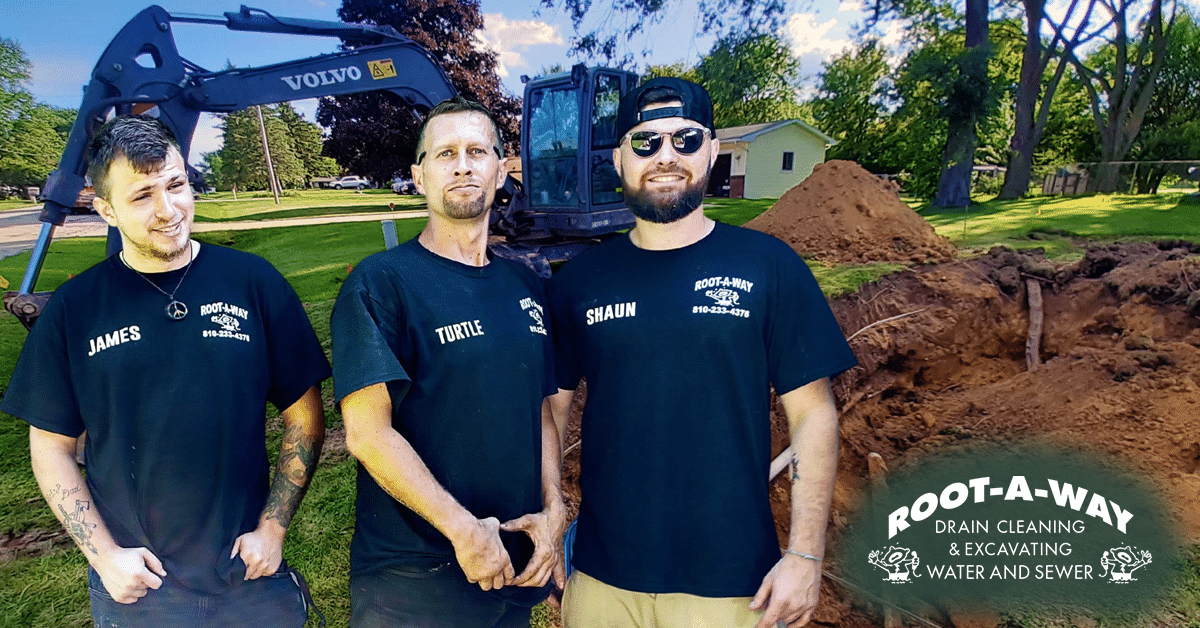 Hydro Jetting Flushing MI
After all, home and business owners seeking professional hydro jetting in Flushing, MI, trust ROOT-A-WAY Drain Cleaning for a reason! And it's not because we have some of the friendliest hydro jetting specialists near Flushing, even though we certainly believe we do. Our comprehensive services are so popular because no one else works harder to guarantee your complete satisfaction and understand what is best for your unique property in Flushing than we do. We know how important your property in Flushing is to you. There really aren't very many spectacular attractions outside Flushing County Park to fall in love with, or historical sights tourists travel countless miles to see. The most valuable and important asset in Flushing you own is your own property, which is why we want nothing more than to help you take care of it. Any time you have a slow-moving drain, bad smells coming from your pipes, or any other signs that something is going on with your property in Flushing's pipes that you need expert assistance with, just reach out to ROOT-A-WAY Drain Cleaning. We'll be able to let you know after just one inspection if hydro jetting is really going to be the most effective solution for you!
If you are looking for experienced and top-rated hydro jetting Flushing MI, call ROOT-A-WAY Drain Cleaning today at (810) 233-4376 to schedule service, or simply fill out the form below:
Schedule Service Today!
"*" indicates required fields