Are you looking for hydro jetting Grand Blanc MI?
Worried you might be dealing with a really bad clog? Well, you might just be right! Whether you own a commercial, residential, multi-family, or industrial property, clogged drains are insanely common, and often riddled with contaminated debris that could eventually lead to leaks and other more serious problems if not taken care of right away. Lucky for you, getting rid of stubborn drain clogs is super easy thanks to our hydro jetting services at ROOT-A-WAY Drain Cleaning. It's no secret that hydro jetting is one of the safest and most effective methods for keeping your plumbing consistently clean thanks to its ultra efficient design. Essentially, the hydro jetting process utilizes intense water streams filled with miniscule sand granules to effectively exfoliate your pipes from all directions so they can be properly sanitized, deodorized, and remain squeaky clean for much longer. Snake drain cleaning, DIY cleaning solutions, and other strategies of the past do not even compare to hydro jetting. Plus, when you trust our hydro jetting at ROOT-A-WAY Drain Cleaning, you get to work with our incredible technicians, who have been helping us take care of our many clients in Grand Blanc and beyond for more than 40 years. If nothing else, you'll get a chance to see exactly why our hydro jetting and other plumbing services have gained so much popularity so fast!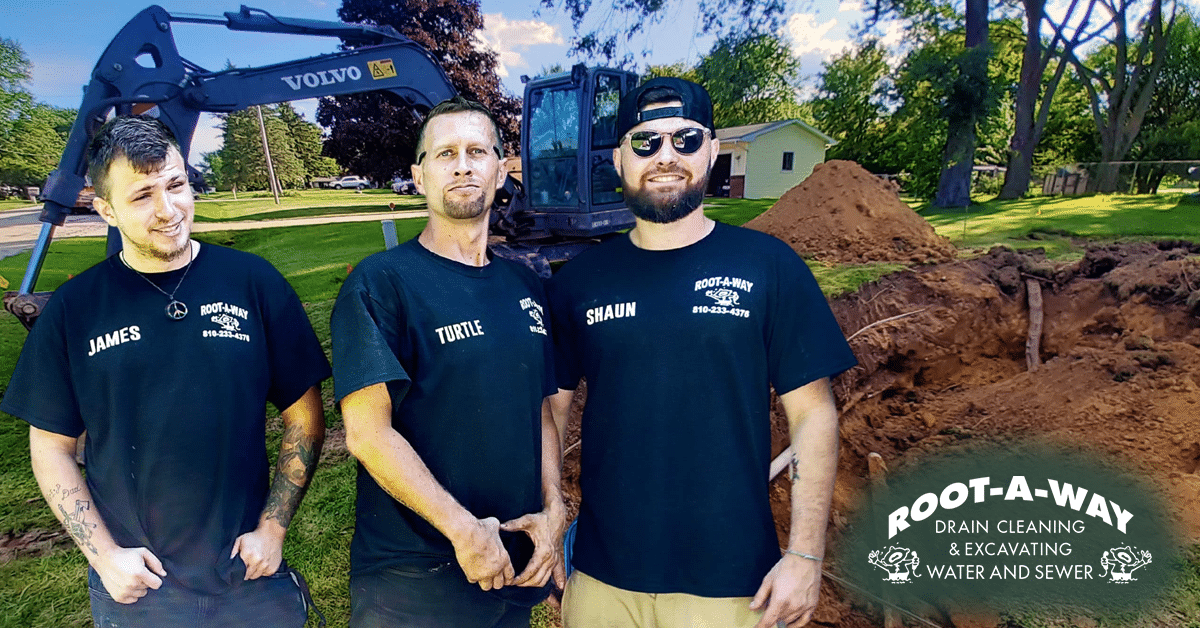 Hydro Jetting Grand Blanc MI
After all, home and business owners seeking professional hydro jetting in Grand Blanc, MI, trust ROOT-A-WAY Drain Cleaning for a reason! For one thing, we understand what residents in Grand Blanc need. If you're a local business owner in Grand Blanc, we know your time is precious, and that when you need help getting your property back in optimal shape, you need it now. On the other hand, people with a lot of down time in Grand Blanc tend to spend their time enjoying fresh air and sunshine at Creasey Bicentennial Park, movies at NCG Trillium, and all the other quaint communal attractions around. Either way, most residents in Grand Blanc are just too busy to be expected to also keep track of their plumbing and drains. The good news is that's exactly what our hydro jetting and other industry-leading services at ROOT-A-WAY Drain Cleaning are here for. While you're out living your best life in Grand Blanc, we can look after and provide the best care to your properties. All you've got to do is give us a call and let us know which homes or businesses in Grand Blanc belong to you!
If you are looking for experienced and top-rated hydro jetting Grand Blanc MI, call ROOT-A-WAY Drain Cleaning today at (810) 233-4376 to schedule service, or simply fill out the form below:
Schedule Service Today!
"*" indicates required fields