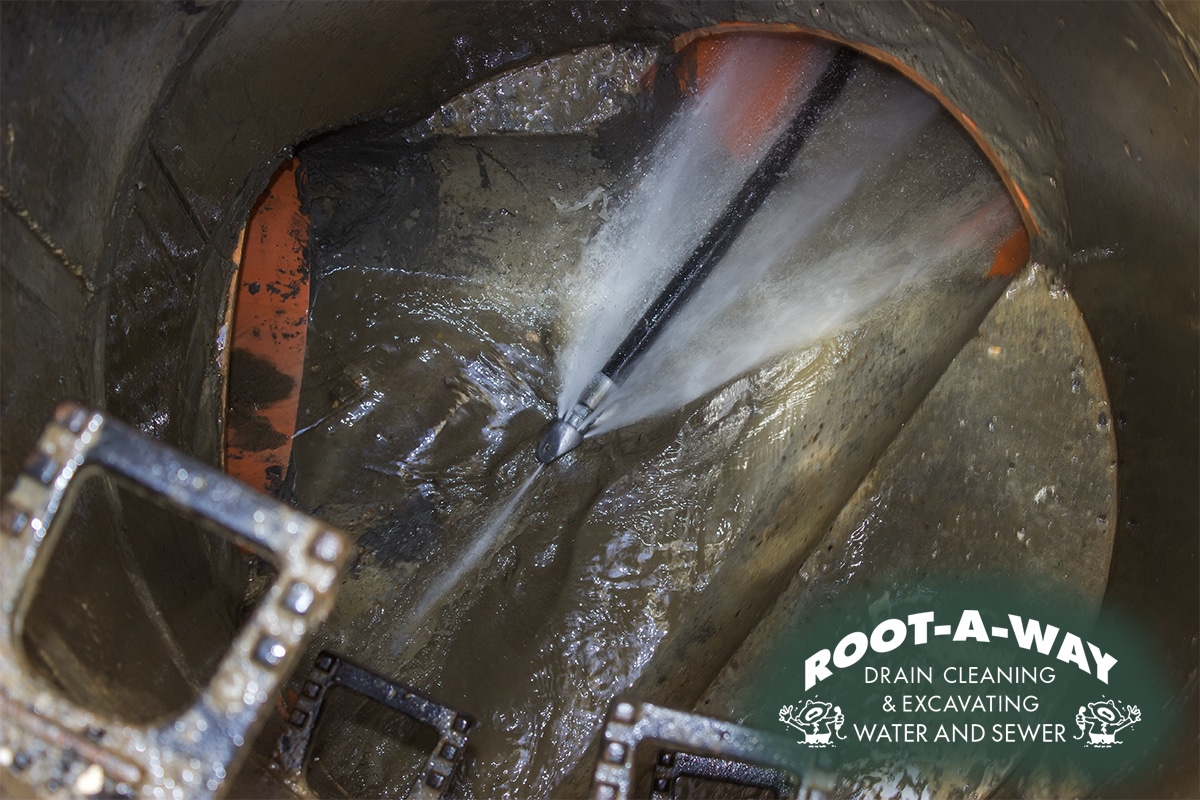 Hydro jetting is a powerful method for forcibly blasting through tough clogs that only licensed plumbing professionals should be able to use. Hydro jetting is most effective against tree roots, sewage clogs, and other difficult blockages traditionally resistant to other common drain cleaning techniques. When paired with a preliminary sewer camera inspection, hydro jetting can be one of the most effective means of cleaning, sanitizing, and deodorizing your property's plumbing.
What Is Hydro Jetting?
Hydro jetting is an environmentally-friendly drain cleaning process that utilizes high-pressure water hoses with special nozzles designed to spray water in all directions, allowing them to effectively clear away clogs and clean your pipes simultaneously. It's an especially popular clog disposal method for large commercial properties, like restaurants and fitness centers. Hydro jetting can successfully break down natural overgrowth, hair clogs, sand, industrial kitchen clogs full of food and grease, silt, sewage, and more. Best of all, because hydro jetting is considered typically safe for both residential and commercial plumbing, anyone can enjoy the perks of cleaner pipes and long-term plumbing protection.
When Should You Make The Call?
Hydro jetting is a fantastic solution for all types of clogs in all types of properties. However, that doesn't mean it is always necessary. Some clogs are removable using a drain auger or "drain snake," or gentle, plumber-approved drain cleaners. Though, these methods may only be partially effective or work temporarily. The best way to tell if hydro jetting is right for you is to consult a plumbing professional, like our specialists at ROOT-A-WAY Drain Cleaning. If, after exhausting all other options, your plumbing still has clogs that don't seem to want to go away, we can investigate further with a thorough sewer camera inspection and discuss whether hydro jetting is a good fit for your plumbing.
Hydro jetting can be a safe, effective means of clearing away even the strongest clogs, but only when you're trusting licensed plumbing professionals, like ours at ROOT-A-WAY Drain Cleaning. All property owners should be aware that when used incorrectly, high-pressure hydro jetting equipment can potentially weaken or damage plumbing. That is why it is vital to seek the advice of trained professionals anytime you believe your plumbing is not flowing freely the way it should. If hydro jetting is the most practical solution to your clogged drains, you can bet we will get your property scheduled for its in-depth drain cleaning as soon as we possibly can.
Want to sign your property up for high-pressure water hydro jetting already? Get in touch with our esteemed technicians at ROOT-A-WAY Drain Cleaning to make it happen by calling (810) 233-4376 to schedule service, or simply fill out the form in the sidebar.