Are you looking for sewer cleaning Burton MI?
Cleaning out your sewer lines is certainly no easy feat. Depending on the size of your property, you may not even have all the right equipment on-hand to get the job done without an expert's help. Luckily, our knowledgeable sewer cleaning specialists at ROOT-A-WAY Drain Cleaning are trained professionals when it comes to cleaning and clearing away toxic sewage buildup and other harmful debris and blockages that are likely undermining the efficiency of your plumbing. Our sewer and drain cleaning technicians have been pumping septic tanks, repairing sewer lines, using innovative sewer cleaning techniques, like high pressure water jetting, and excavating for more than 40 years. Plus, we even have state-of-the-art sewer line inspection cameras to identify exactly where your toughest clogs are located so our capable cleaning crew can get them looking shiny and new in no time no matter how large or deep the obstructions are! So please, if you own any type/size residential, multi-family, commercial, or industrial property anywhere in Burton, trust the sewer cleaning specialists with the one of the fastest growing reputations around: ours at ROOT-A-WAY Drain Cleaning! Whether your problems is tree roots, waste build-up, foreign objects, or you have no idea, we'll get your property's pipes clean, sanitized, and deodorized with our ultra fast, friendly, reliable services!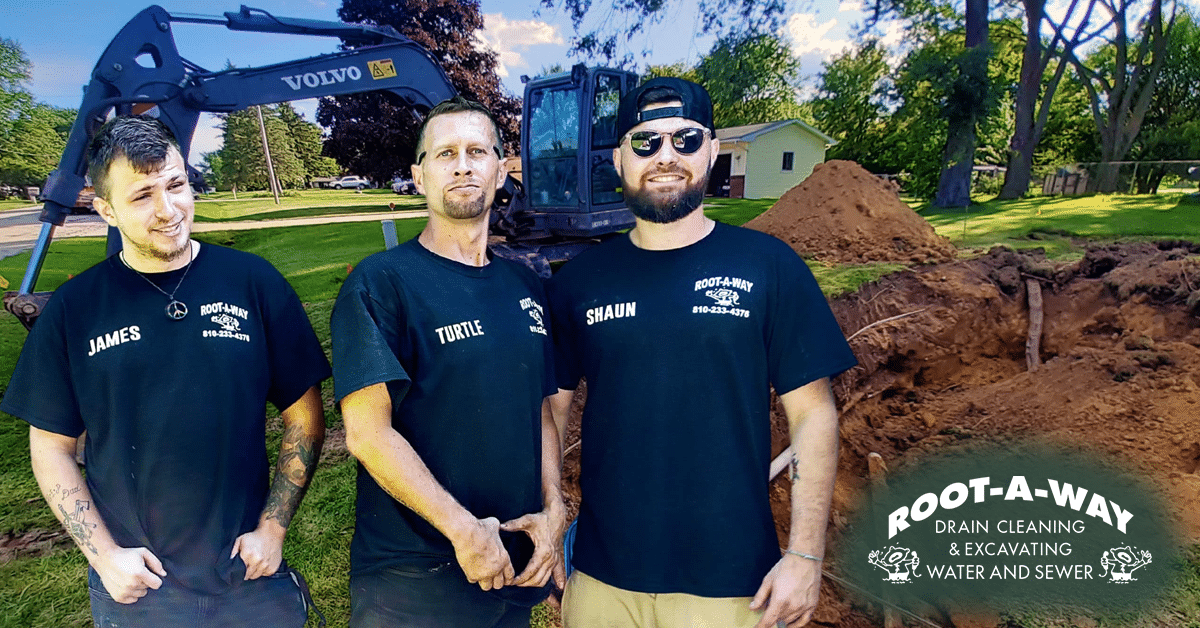 Sewer Cleaning Burton MI
After all, home and business owners seeking professional sewer cleaning in Burton, MI, trust ROOT-A-WAY Drain Cleaning for a reason! How could we not? Not only is Burton the second largest city in Genesee County, which means there are tens of thousands of people that need our help, but we also genuinely love having the chance to be a part of such a wonderful community. Besides, whether you have a business in Burton to run, or you have a lot of free time to explore Burton's many attractions, there's no reason you should have to worry about cleaning your sewer lines out all by yourself. That's what our passionate sewer cleaning professionals are here for! Our qualified specialists at ROOT-A-WAY Drain Cleaning are trained, with years of experience, to handle any sewage or plumbing problems that could ever plague your property in Burton so that you don't have to be. All you have to do is let go a little, and let us prove to you we have what it takes to take as good care of your property in Burton as you would if you had the unlimited time and resources that we do. Best of all, all this means you'll finally have the support you need to leave all your worries and cares regarding the integrity of your sewer system behind for good, and focus on the things and people in Burton you actually care about!
If you are looking for experienced and top-rated sewer cleaning Burton MI, call ROOT-A-WAY Drain Cleaning today at (810) 233-4376 to schedule service, or simply fill out the form below:
Schedule Service Today!
"*" indicates required fields