Are you looking for septic tank pumping Burton MI?
Ever have to deal with an overflowing septic tank? It's definitely not something you ever want to experience. Luckily, with our septic tank pumping services here at ROOT-A-WAY Drain Cleaning at your disposal, you'll never have to because easily disposing of your sewage is what our septic tank pumping specialists are best at! All you've got to do is keep an eye out for trouble, like a strong sewage smell, puddles or flooding beginning to form around your septic tank, and/or backflow and bad odors coming from your drains. In fact, even an especially lush landscape can be a warning sign that your septic tank that needs pumping. Of course, if you have a newer septic tank, your pumping frequency shouldn't be nearly as cryptic as you will likely be alerted the moment it's pumping time. Nevertheless, as soon as you get in touch with us and let us know your property in Burton is in jeopardy, we assure you we'll be there. Our septic tank pumping services are available for multi-family, residential, industrial, or commercial properties – as are the rest of our services and 40+ years of industry experience. Just have faith in our skilled plumbing professionals at ROOT-A-WAY Drain Cleaning, and outstanding peace of mind will be all yours.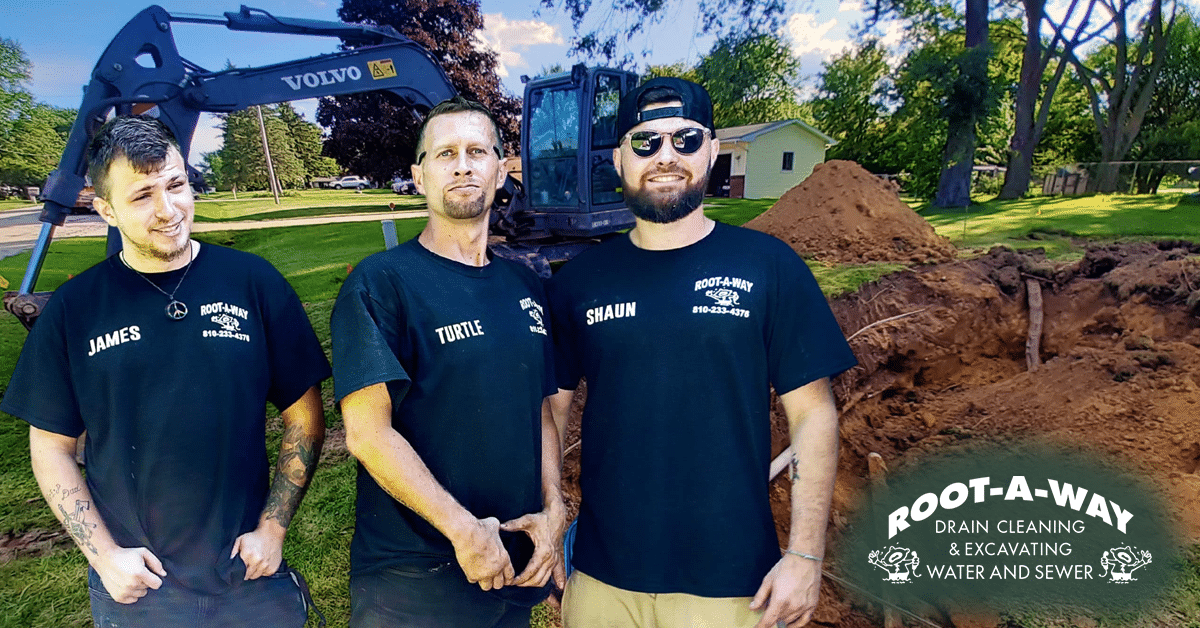 Septic Tank Pumping Burton MI
After all, home and business owners seeking professional septic tank pumping in Burton, MI, trust ROOT-A-WAY Drain Cleaning for a reason! And who could blame them? Burton is a truly charming, upbeat city. The second largest city in Genesee County, in fact, home to about as many quaint attractions as it has quiet tree-lined streets. Ask anyone at all, and they'll even tell you Burton is pretty much the perfect place for employees of Flint to be able to flock to after a hard day's work. There are plenty of fun local museums and gaming centers for the kids, as well as a great assortment of pubs and other attractions for adults, and that's just in Burton. The entire region surrounding Burton has even more to offer – all you need to do is go enjoy it all. It can be hard to enjoy much of anything in Burton, though, when you've got major sewage issue causing you trouble. That's why, your best bet for early defense is to partner with our drain and sewer cleaning experts at ROOT-A-WAY Drain Cleaning. We'll make our way out to Burton and handle your septic tank pumping and more anytime!
If you are looking for experienced and top-rated septic tank pumping Burton MI, call ROOT-A-WAY Drain Cleaning today at (810) 233-4376 to schedule service, or simply fill out the form below:
Schedule Service Today!
"*" indicates required fields