Are you looking for sewer cleaning Grand Blanc MI?
If there's anything on your property you do not want to mess around with without knowing what you're doing, it's your sewer lines and septic tank. These complex components are responsible for keeping toxic sewer waste a safe distance away from your dwelling, and any occupants inside; meaning any mistakes or damage can cause catastrophic consequences. For our sewer cleaning team at ROOT-A-WAY Drain Cleaning, of course, cleaning and clearing away debris, tree roots, and more that's compromising the efficiency of your sewage is downright easy! Our drain and sewer cleaning technicians specialize in sewer line repair, septic tank pumping, hydro jetting, and excavation, which means there isn't any clog too large, too deep, or too impacted for us to reach. Our hydro jetting system can effectively blast away any blockages in mere seconds, and we'll know exactly where they are thanks to our sewer line camera inspection technology. So, whether you own a residential, multi-family, commercial, or industrial property in Grand Blanc, cleaning out your sewer lines will never be a hassle again. Besides, our reputation truly does speak for itself. For more than 40 years our sewer cleaning specialists at ROOT-A-WAY Drain Cleaning have spent every day honing their skills and learning what it takes to offer the incredible support we do now. And now, we encourage you to experience our comprehensive sewer cleaning support first hand.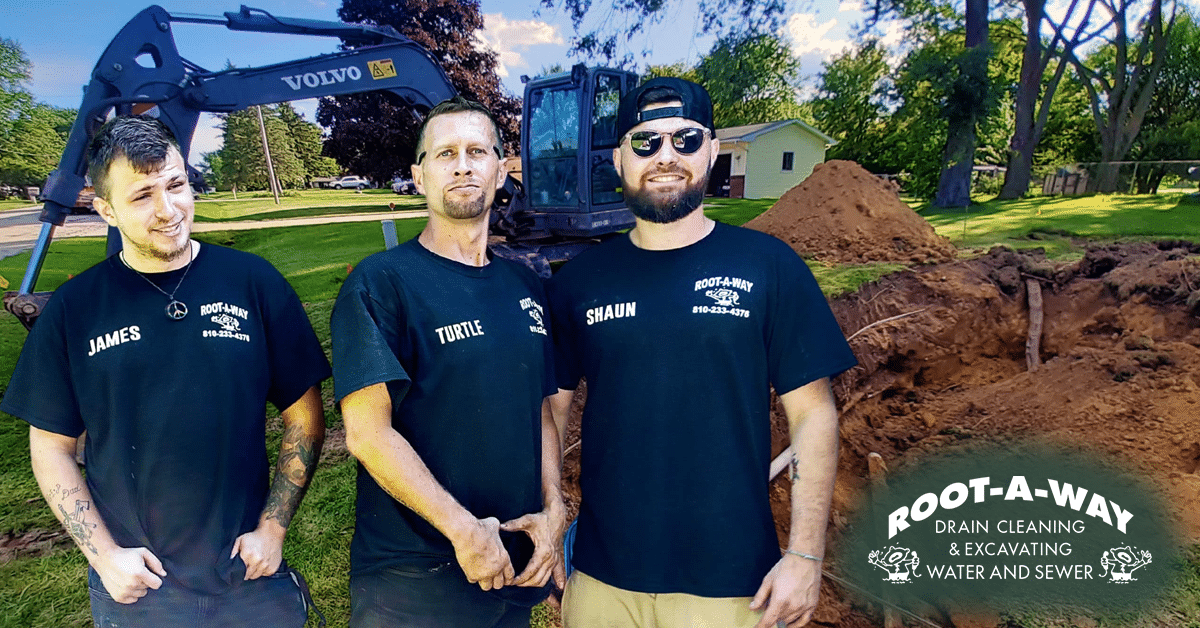 Sewer Cleaning Grand Blanc MI
After all, home and business owners seeking professional sewer cleaning in Grand Blanc, MI, trust ROOT-A-WAY Drain Cleaning for a reason! We have an astounding quantity of experience catering to the ever-evolving needs of a remarkably diverse clientele, much like Grand Blanc's population. And our drain and sewer cleaning services are as expedient as they are reliable, meaning you're able to get back to all of your important business in Grand Blanc faster than ever. Or, take your unexpected free time and go out into Grand Blanc and have some fun! There are certainly plenty of places to go. Creasey Bicentennial Park, Grand Blanc Farmers Market, and Captain's Club are just a few of the area's most popular places to spend an afternoon. Or, get out of Grand Blanc entirely for a while. With our compassionate technicians able to easily ensure your property's integrity, there should be nothing holding you back. Just think of ROOT-A-WAY Drain Cleaning as your ultimate property maintenance and repair partner, and we assure you we'll take great care of your property in Grand Blanc!
If you are looking for experienced and top-rated sewer cleaning Grand Blanc MI, call ROOT-A-WAY Drain Cleaning today at (810) 233-4376 to schedule service, or simply fill out the form below:
Schedule Service Today!
"*" indicates required fields