Are you looking for sewer camera inspections Grand Blanc MI?
Ever wish you knew for sure what was really going on with your sewer lines, and why things don't always go down as easily as you feel they should? Perhaps one of our sewer camera inspections here at ROOT-A-WAY Drain Cleaning is exactly what you need! With our sewer camera inspections, you never have to worry about digging up your property to find the problem. Instead, a super long, ultra flexible, high-resolution sewer camera is fed straight down into your pipes until the blockage can be found and identified. You can even watch footage of your sewer camera live as it performs your inspection. The best part, though, is that our high-tech sewer cameras have specialized transmitters to record important information during your inspection, including depth and coordinates for various blockages, so problems can be addressed as quickly as possible. That means, whether you're having problems at a residential property in Grand Blanc, or commercial/industrial property, you'll always experience rapid results with your inspection. Our capable sewer camera inspections technicians at ROOT-A-WAY Drain Cleaning have as much skill as they do integrity, and will easily prove to you why you should trust our 40+ years industry experience and always-improving reputation!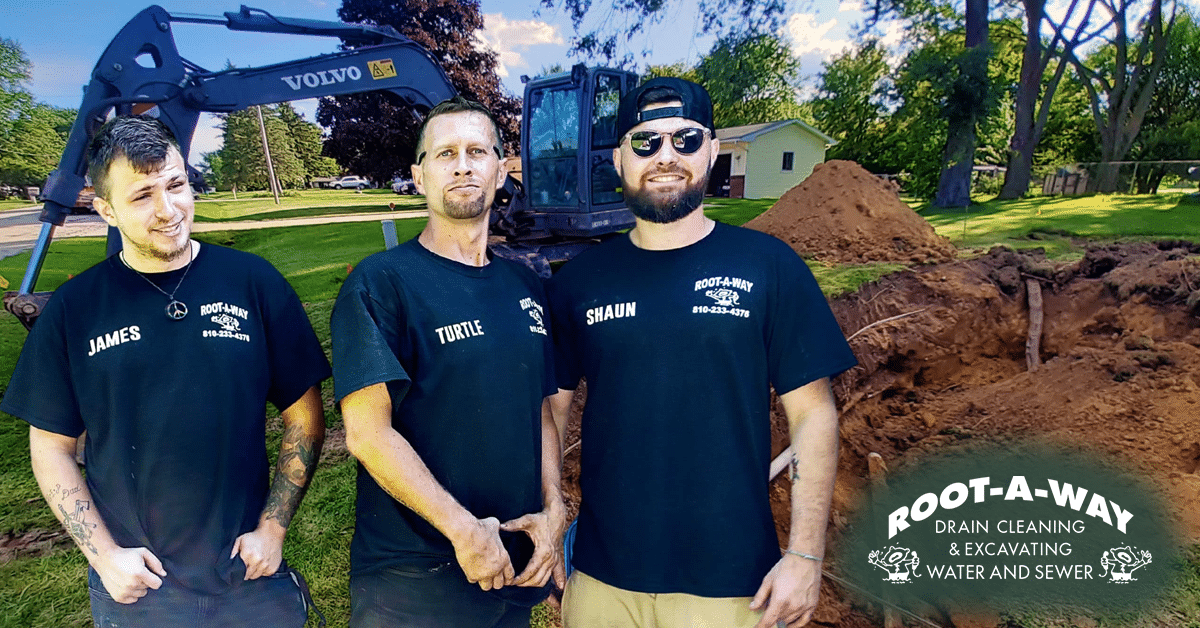 Sewer Camera Inspections Grand Blanc MI
After all, home and business owners seeking professional sewer camera inspections in Grand Blanc, MI, trust ROOT-A-WAY Drain Cleaning for a reason! For many, it's because like the city of Grand Blanc itself we do our best to ensure we offer everything residents need to maintain their excellent quality of life. Where Grand Blanc has a variety of beautiful neighborhoods and a generous assortment of local amenities and entertainment, we generously offer a variety of industry-leading plumbing and drain services, like state-of-the-art sewer camera inspections, to help keep Grand Blanc's neighborhoods beautiful and efficient! For others, it's our surprisingly impressive reputation for always putting the needs of our clients in Grand Blanc, and beyond, above everything else. Just know, no matter what the reason is for your interest in our services, we really will do everything we can to protect your home or business in Grand Blanc from costly clogs and other persistent plumbing problems. Keeping your property in Grand Blanc in great shape is our number one priority here at ROOT-A-WAY Drain Cleaning!
If you are looking for experienced and top-rated sewer camera inspections Grand Blanc MI, call ROOT-A-WAY Drain Cleaning today at (810) 233-4376 to schedule service, or simply fill out the form below:
Schedule Service Today!
"*" indicates required fields