Are you looking for sewer line repair Grand Blanc MI?
Sewer line issues are no joke. They can cause catastrophic damage to your property, and health hazards galore if you don't get them repaired right away. The good news though, is that getting sewer line repair services is easy when you partner with the one and only ROOT-A-WAY Drain Cleaning. Our sewer line repair specialists have not stopped honing their skills and learning how to better serve the evolving needs of our industrial, commercial, multi-family, and residential clients for more than 40 years.Our reputation for offering exceptionally comprehensive sewer line repair services has made our company a standout in reputation for Genesee County and surrounding areas! Just give us the chance to prove it to you; it definitely won't take long. To properly locate the problem, we have sewer line inspection cameras that allow us to see exactly what's going on with your pipes in real time. If it's a clog, our high-pressure water jetting system can easily blast it away. Or, if the problem is a busted pipe that's leaking, or a corroded section that needs replacing, you can count on our excavation team to handle all the repairs, no problem. All that matters at ROOT-A-WAY Drain Cleaning, is our ability to augment the ease of your life in Grand Blanc by offering incredible sewer line repair services and more!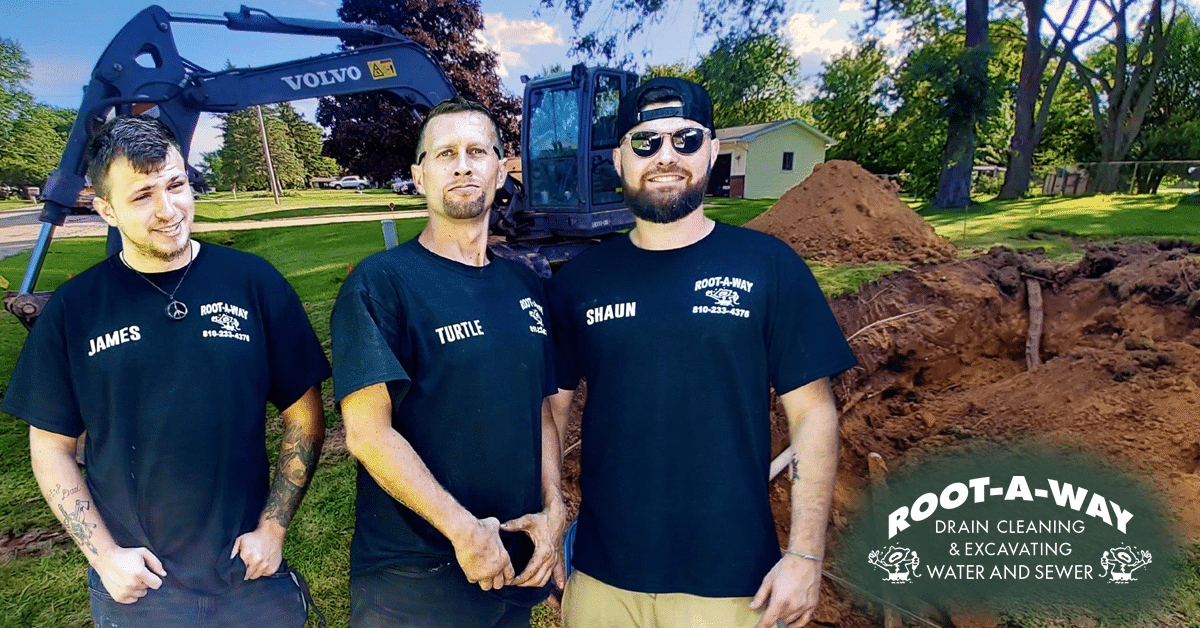 Sewer Line Repair Grand Blanc MI
After all, home and business owners seeking professional sewer line repair in Grand Blanc, MI, trust ROOT-A-WAY Drain Cleaning for a reason! For starters, the city of Grand Blanc has everything its residents could ever ask for and more, and so do we. While Grand Blanc offers an incredible quality of life with beautiful neighborhoods and entertainment for all interests to keep everyone happy, we offer reliable home maintenance and repair support to make your life easier and help keep everyone healthy. As a result, you're able to worry less about your property, and more about living the life in Grand Blanc that brings you the most success and satisfaction. It's kind of a match made in heaven really. Our sewer line repair specialists at ROOT-A-WAY Drain Cleaning take care of all your most stressful sewage and drain concerns across Grand Blanc, all while you figure out how you're going to spend all the free time you're going to inevitably have from not having to ever worry about your plumbing. It's won't be difficult, of course. Grand Blanc is home to parks, farmers' markets, theaters, golf courses, and more. All you have to do is choose all your favorite local Grand Blanc destinations, and enjoy!
If you are looking for experienced and top-rated sewer line repair Grand Blanc MI, call ROOT-A-WAY Drain Cleaning today at (810) 233-4376 to schedule service, or simply fill out the form below:
Schedule Service Today!
"*" indicates required fields