Are you looking for sewer camera inspections Gaines MI?
Unless you have x-ray vision, seeing into your sewer line requires special high-tech equipment, which isn't easily accessible unless you're a professional. Lucky for you, ROOT-A-WAY Drain Cleaning is here to help with our state-of-the-art sewer camera inspections. The sewer cameras we use for our inspections are extremely flexible, similar to a drain augur, except with GPS technology and high-definition imaging that is able to be broadcasted live so you can see for yourself exactly what's going on deep down in your sewer line. During your in-depth sewer camera inspections, you will be able to watch as we investigate clogs, leaks, and other signs of damage, explaining the likely cause and solution for each anomaly we encounter. When your sewer inspections are complete, we will have a sort of map detailing what problems our camera uncovered and where so that we can get straight to work implementing a solution. Whether that solution is a simple drain cleaning, a more powerful hydro jetting session, or a full excavation to repair or replace specific pipes, you can keep calm knowing our team will use every bit of their 40+ years of industry experience performing sewer camera inspections to execute a suitable restoration strategy. Think your property in Gaines might need more than sewer camera inspections? Find out today by contacting our drain and sewer specialists at ROOT-A-WAY Drain Cleaning!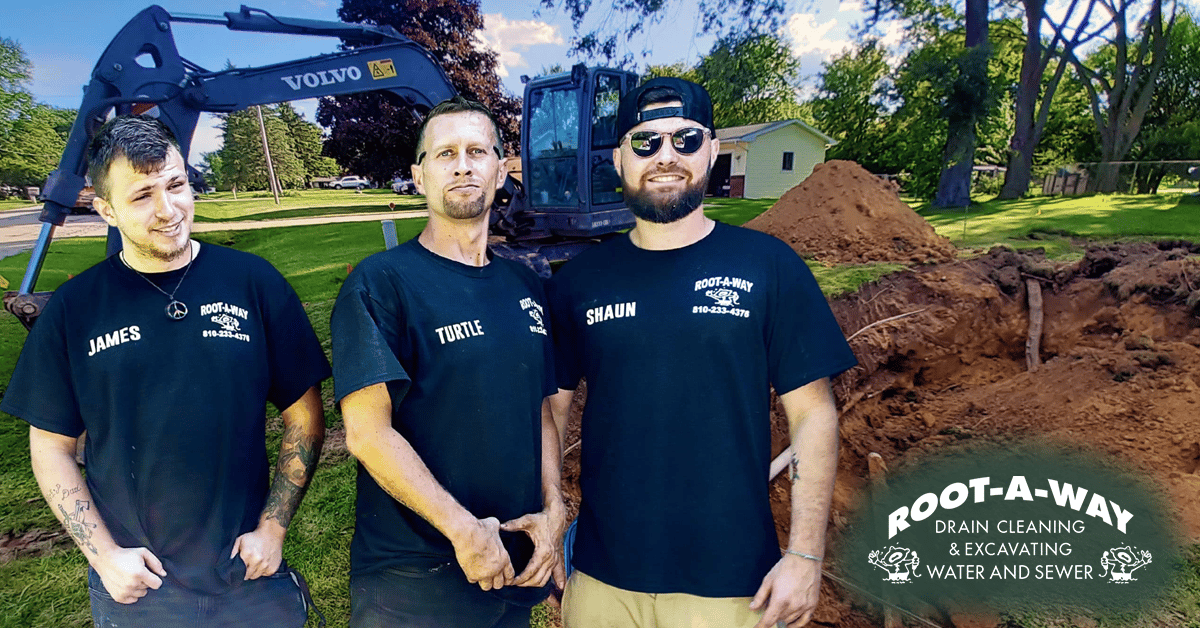 Sewer Camera Inspections Gaines MI
After all, home and business owners seeking professional sewer camera inspections in Gaines, MI, trust ROOT-A-WAY Drain Cleaning for a reason! We know the city of Gaines and many of its properties intimately. We care about the quality of life that we're helping provide for residents in Gaines with our services. And above all else, we possess the genuine skills, experience, and resources to make sure your property in Gaines gets everything it needs to operate effectively and protect your family or business. After all, the last thing you want is to come home or walk into your office in Gaines and see that you no longer have fresh clean water or your sewer line is backing up into your drains, creating health hazards for everyone who enters your property. By partnering with us, scheduling routine drain cleanings, and investigating potential problems as early as possible with sewer camera inspections, you can easily ensure the safety and cleanliness of your property in Gaines. So, what are you waiting for? There's no better time to connect with our pros at ROOT-A-WAY Drain Cleaning and learn how to maximize your property's longevity in Gaines than right now!
If you are looking for experienced and top-rated sewer camera inspections Gaines MI, call ROOT-A-WAY Drain Cleaning today at (810) 233-4376 to schedule service, or simply fill out the form below:
Schedule Service Today!
"*" indicates required fields