Are you looking for hydro jetting Gaines MI?
If you've tried every known plumber-approved, DIY drain cleaning method you can possibly think of and are still wrestling with clogged drains that never seem to clear, don't give up just yet. ROOT-A-WAY Drain Cleaning proudly offers one of the industry's most powerful drain cleaning solutions to date, hydro jetting systems, which we believe could be an effective solution for you. While not necessarily suitable for all types of plumbing due to its sheer power, hydro jetting systems can be extremely efficient at cleaning, sanitizing, and deodorizing deep down into your pipes. Our hydro jetting system's high-pressure water stream exfoliates and scrapes away dirt, grease, debris, and more from every angle to guarantee there are no traces of harmful bacteria or other threats left to cause problems in the future. How do you know if you need hydro jetting? Easy! There are plenty of ways to watch out for signs of serious clogs, including slow drains, constant obstructions, excessive plant growth, and backflow. If you want to ensure you have an actual problem, though, you will need to consult our esteemed hydro jetting specialists at ROOT-A-WAY Drain Cleaning. Our technicians share well over 40 combined years of experience cleaning drains and pipes for commercial, industrial, multi-family, and standard residential properties. Now, with our state-of-the-art hydro jetting technology, protecting your property in Gaines is even easier!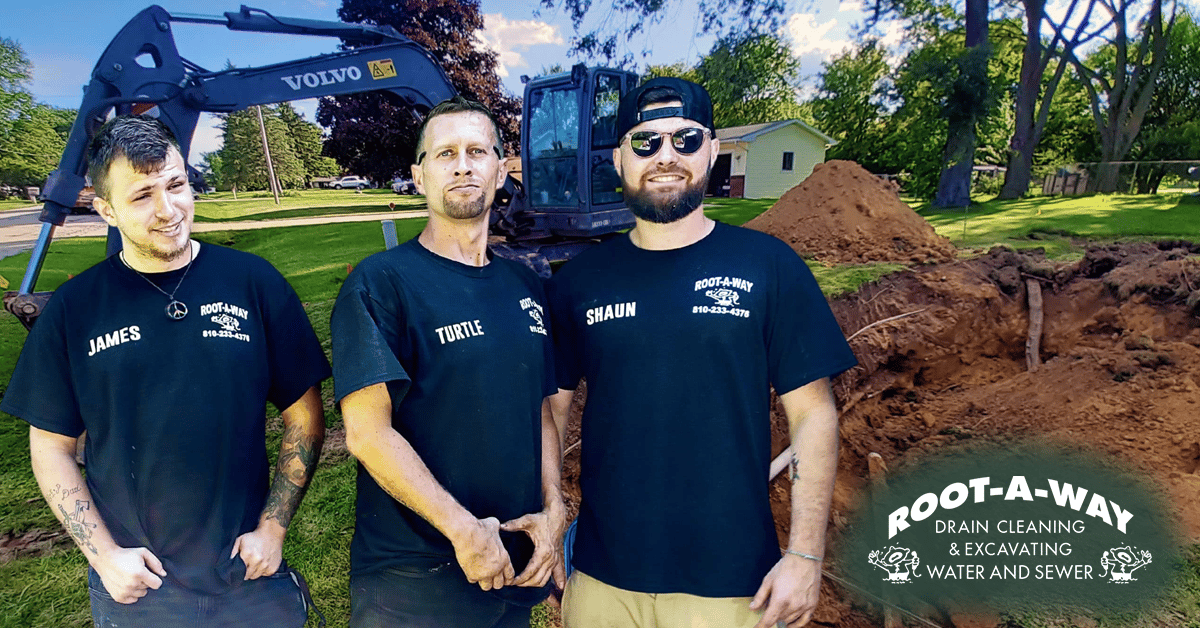 Hydro Jetting Gaines MI
After all, home and business owners seeking professional hydro jetting in Gaines, MI, trust ROOT-A-WAY Drain Cleaning for a reason! Every client in Gaines is unique, of course. Many residents in Gaines trust our comprehensive services because we do our best to try and always treat our clients' homes like our own, recommending only the least invasive, most cost-effective drain cleaning solutions. Business owners in Gaines, on the other hand, appreciate our commitment to professionalism and our ability to complete drain cleaning projects quickly to minimize interruptions in productivity and prevent future downtimes. Either way, our hydro jetting system and other services never disappoint. So, don't just let your plumbing fester until you have no choice but to seek repairs for your property in Gaines. Prevent the need for repairs to begin with by letting our hydro jetting technicians at ROOT-A-WAY Drain Cleaning get your pipes all cleaned out. Whether all you need is a drain snake, or we get to bust out our full hydro jetting system, you will be so glad that you left the drain cleaning to our trained professionals!
If you are looking for experienced and top-rated hydro jetting Gaines MI, call ROOT-A-WAY Drain Cleaning today at (810) 233-4376 to schedule service, or simply fill out the form below:
Schedule Service Today!
"*" indicates required fields