Are you looking for water line repair Gaines MI?
Clean running water is something your property cannot function or operate properly without. There are no exceptions or maybes about it. If you've got a clog, leak, or some other signs of damage compromising your water lines, you do not want to push the problem off till another day. Instead, be proactive and contact our reputable water line repair specialists at ROOT-A-WAY Drain Cleaning, so we can get to the root of your plumbing problem and implement the most sensible solution. The signs your water line might need repairs may be subtle and harmless as a few wet spots around your property, decreased water pressure, water discoloration, and unsettling smells, or as obvious and destructive as water contamination and property damage. What truly matters is how quickly you detect the issue and reach out for professional water line repair. Get in touch with our skilled water line repair specialists right away, who happen to share more than 40 years of hands-on experience, and we can assure you that your repairs to your residential, multi-family, commercial, and industrial property will be as quick and cost-effective as possible. The longer you wait, though, the more risk your property in Gaines is in. So don't wait another minute! Contact ROOT-A-WAY Drain Cleaning so that we can send one of our water line repair technicians out to see you right away.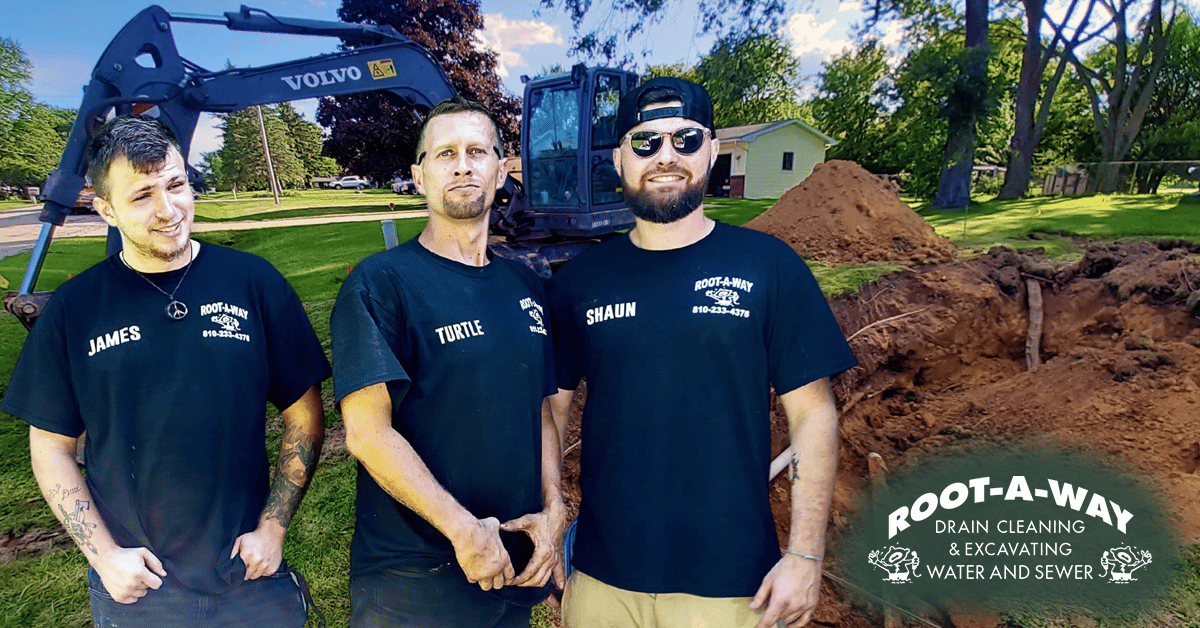 Water Line Repair Gaines MI
After all, home and business owners seeking professional water line repairs in Gaines, MI, trust ROOT-A-WAY Drain Cleaning for a reason! We like to believe it's because you have nothing to lose and everything to gain by taking advantage of our convenient plumbing services. If you have a serious leak in your main water line cutting off your family's access to clean drinking water and good hygiene, or contaminated water is ruining your business in Gaines, we genuinely want to help you. Not for profit, popularity, or respect throughout Gaines. We assure you; we only want to see your family and/or business in Gaines thrive! Our water line repair specialists will make sure, no matter what types of problems your property in Gaines is facing, you have consistent support from trained technicians equipped with the industry's latest drain cleaning and pipe repair technology. So, invite us out to Gaines and give our services a try. Once you do, you'll realize you've never had the pleasure of enjoying water line repair support near Gaines as comprehensive as ours here at ROOT-A-WAY Drain Cleaning!
If you are looking for experienced and top-rated water line repair Gaines MI, call ROOT-A-WAY Drain Cleaning today at (810) 233-4376 to schedule service, or simply fill out the form below:
Schedule Service Today!
"*" indicates required fields