Are you looking for sewer cleaning Gaines MI?
Nothing is filthier than a sewer line. As bacteria-ridden as they are, though, you really only have to worry about cleaning them every 18-22 months. That said, those cleanings are extremely important for maintaining the overall efficiency of your plumbing. Miss just one sewer cleaning, and you can end up facing repeat clogs, contaminated backflow, foundation damage, and other major threats. Thankfully, our professional sewer cleaning services at ROOT-A-WAY Drain Cleaning are reliably convenient, so you don't have to worry about suffering any of those consequences. From slow-moving drains to major leaks and damage, our seasoned sewer cleaning technicians can take care of it all. Sharing more than 50 years of experience solving serious plumbing problems for residential, commercial, multi-family, and industrial properties has given our sewer cleaning specialists quite the edge in terms of their skills and perspective. Of course, we also have all the professional sewer cleaning equipment your property will need as well, including commercial drain augers, hydro jetting systems, and more that can cut through any obstructions. Simply reach out to our sewer cleaning specialists at ROOT-A-WAY Drain Cleaning today, and we'll send someone out to Gaines right away to figure out exactly what your property needs!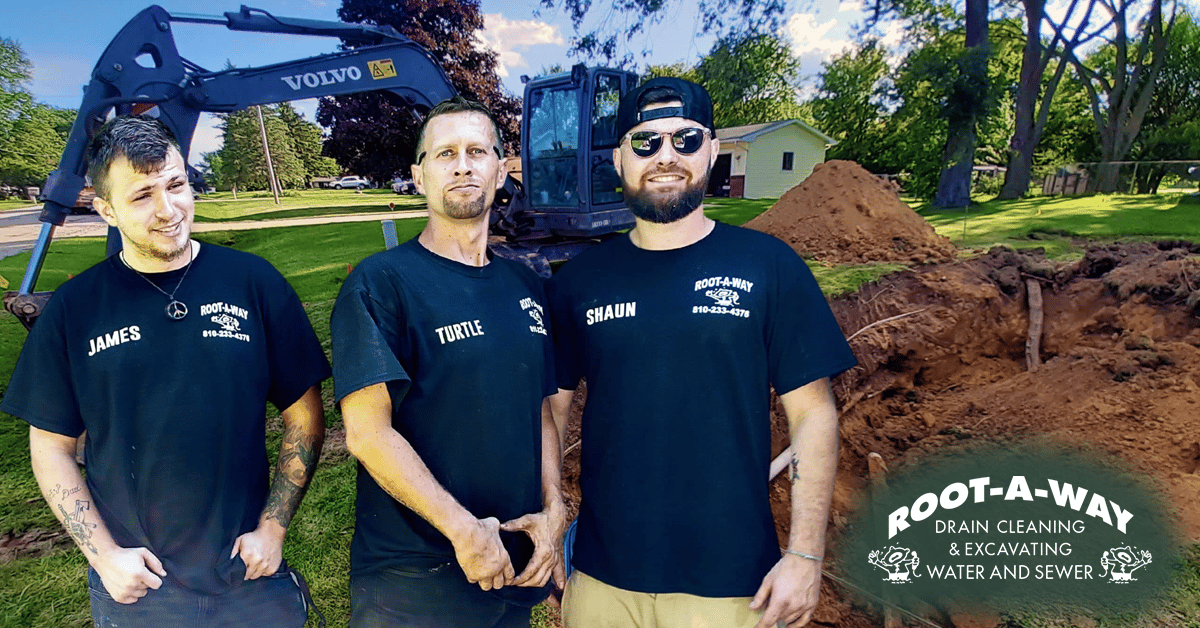 Sewer Cleaning Gaines MI
After all, home and business owners seeking professional sewer cleaning in Gaines, MI, trust ROOT-A-WAY Drain Cleaning for a reason! When your property in Gaines is suffering, and you need real help fast, our skilled drain and sewer line cleaning technicians are always here for you. And it's genuinely our pleasure. Gaines is such a beautiful city, no matter what time of year it is. Although it may not have many conventional attractions, residents in Gaines know what a meaningful place it is, as do any tourists who visit any of the many historical sites or markers that are explorable throughout the year. Don't let the surrounding area's beauty fool you, though. The most important property in Gaines is yours. Whether it's your home or a local business in Gaines that you own, your property is your most valuable asset. So, treat it as such by ensuring you keep up with your mandatory routine maintenance. It doesn't have to be a major inconvenience to your life in Gaines or anything. Just reach out to our reputable sewer cleaning specialists at ROOT-A-WAY Drain Cleaning, and we'll make sure your pipes are in perfect condition. After all, it's the whole reason why our pipe-purifying, clog-clearing, sewer-saving specialists are here!
If you are looking for experienced and top-rated sewer cleaning Gaines MI, call ROOT-A-WAY Drain Cleaning today at (810) 233-4376 to schedule service, or simply fill out the form below:
Schedule Service Today!
"*" indicates required fields