Are you looking for sewer cleaning Fenton MI?
Unless cleaning out your sewer lines sounds like a fun thing you want to do, and you actually have the equipment to do it, your better option is to just leave all your sewer cleaning responsibilities to our trained, well-equipped sewer cleaning technicians at ROOT-A-WAY Drain Cleaning. Unlike most property owners, we actually have the tools to handle tough sewer cleaning jobs for any size commercial, multi-family, residential, or industrial property you own. Our comprehensive sewer cleaning services can effectively protect your pipes from toxic build-up, harmful debris, and other type of clogs that are slowly wearing away at your plumbing. Not quite sure how far down your clog is? No problem! If need be, our sewer cleaning services will make use of our state-of-the-art sewer cameras, which are designed to thoroughly inspect your pipes from the inside out. If the problem turns out to be bigger than anticipated, we'll simply use our incredibly effective hydro jetting services to blast those blockages away! Trust us, ROOT-A-WAY Drain Cleaning has been happily serving customers for more than 40 years, consistently improving our services and staying up on technology advances. Whether its tree roots, waste, or something unknown getting in the way of your property in Fenton having perfect plumbing, our sewer cleaning will make sure your pipes are clean, sanitized, and flowing flawlessly!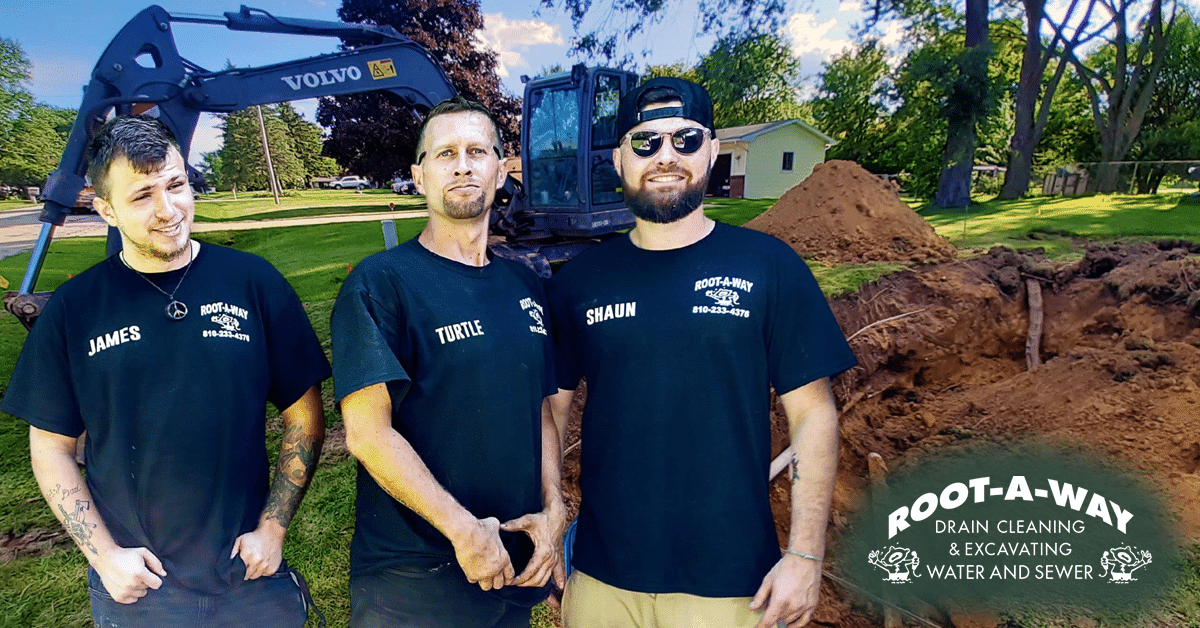 Sewer Cleaning Fenton MI
After all, home and business owners seeking professional sewer cleaning in Fenton, MI, trust ROOT-A-WAY Drain Cleaning for a reason! Maybe it's because like us, the city of Fenton has been around for a very long time. Or, maybe it's because like Fenton, we care a great deal about the more than 10,000 helping the residents of this picturesque city. Whatever the reason, we're proud to be able to share our incredibly convenient services with the people of Fenton. It's a beautiful area with so many other better things to do than cleaning out your sewer lines. There's the Parshallville Cider Mill, Balloon Quest, Spicers Orchards, and more. Not to mention all the magnificent parks and lakes that you'll find all over Fenton as well. You've simply got to set aside enough time to do all the things in Fenton you want. Our impressive plumbing professionals at ROOT-A-WAY Drain Cleaning can even help you pull it off. While we facilitate the thorough cleaning and sanitization of your sewer, drains, and more; just do whatever it is in Fenton that you really want to do. It doesn't get any easier than that!
If you are looking for experienced and top-rated sewer cleaning Fenton MI, call ROOT-A-WAY Drain Cleaning today at (810) 233-4376 to schedule service, or simply fill out the form below:
Schedule Service Today!
"*" indicates required fields