Are you looking for sewer cleaning Davison MI?
Cleaning out sewer lines may be the last thing you ever want to do, not everyone hates cleaning sewer lines. Our sewer cleaning technicians at ROOT-A-WAY Drain Cleaning absolutely love being able to help our clients break free of all the threats of a neglected sewer system. It doesn't matter if the job is a small clog we can help blast away in less than 10 minutes, or a deep obstruction that requires a more thorough sewer camera inspection and hydro jetting equipment to identify and break down the debris, our sewer cleaning services can have your commercial, industrial, multi-family, or residential property's plumbing flowing like new in no time at all. Plus, our sewer cleaning services can help keep your lines clear longer, which means fewer repeat visits and cleanings are needed! So whether your problem is constant waste buildup, natural overgrowth, or you just feel like getting your sewer lines cleaned as a preventative measure, don't be shy. Our sewer cleaning technicians at ROOT-A-WAY Drain Cleaning have more than 50 years of combined experience to offer you, in addition to their loyalty. We simply need to know which property in Davison is yours so we can get started right away!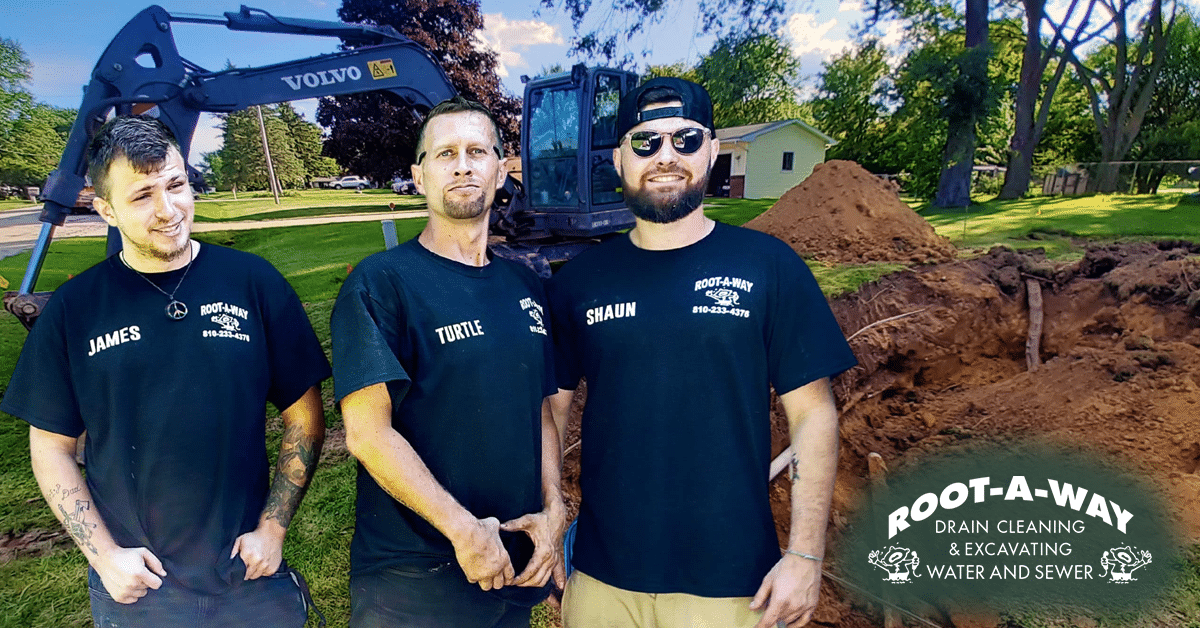 Sewer Cleaning Davison MI
After all, home and business owners seeking professional sewer cleaning in Davison, MI, trust ROOT-A-WAY Drain Cleaning for a reason! Once you experience our incredible services for yourself, though, we're pretty sure it won't take long for you to see for yourself what that reason is. To start off, our support is incomparable to anything you'll find locally in Davison. We care about your property in Davison as you do, and it definitely shows in the quality of our work. In fact, it's the reason we want so badly to help you take care of it. The more helpful our comprehensive drain and sewer cleaning services can be, the less you have to worry about the safety and cleanliness of your property in Davison. What you do in Davison instead, of course, is up to you. You can spend more free time at Davison's local Farmers Market, take your family to one of the nearby county parks, or even just get some more work done. It doesn't really matter what kinds of plans you make. With our technicians at ROOT-A-WAY Drain Cleaning never more than a phone call away you can reach out to us whenever you want. Our plumbing services are here to make your life in Davison easier, anytime!
If you are looking for experienced and top-rated sewer cleaning Davison MI, call ROOT-A-WAY Drain Cleaning today at (810) 233-4376 to schedule service, or simply fill out the form below:
Schedule Service Today!
"*" indicates required fields