Are you looking for septic tank pumping Clio MI?
Owning a septic tank can help you save a tremendous amount of money, maximizes your water supply, and is better for the environment in numerous ways compared to other waste disposal methods, but only if you take good care of it and keep up with a routine pumping schedule. If you can't on your own, our septic tank pumping services at ROOT-A-WAY Drain Cleaning can make it easy, so you never have to waste time you don't have. Our skilled septic tank pumping pros can effortlessly help you avoid the terrible odors, toxic sewage backflow, and potential property damage that can come with having an excessively full septic tank, no matter what type/size property you have. And it's never too late. Whether you have one of the latest and most efficient septic tanks with built-in sensors that alert you when it's full or you're already aware that it's been too long since your last pumping session, our septic tank pumping pros can come by and get your sewage squared away in no time. And that's not all. Thanks to our septic tank pumping team's more than 50 years of share drain and sewer cleaning and repair experience, ROOT-A-WAY Drain Cleaning can help you out with just about whatever your residential or commercial property in Clio needs. Just be sure to let us know when we see you, and we'll take care of everything.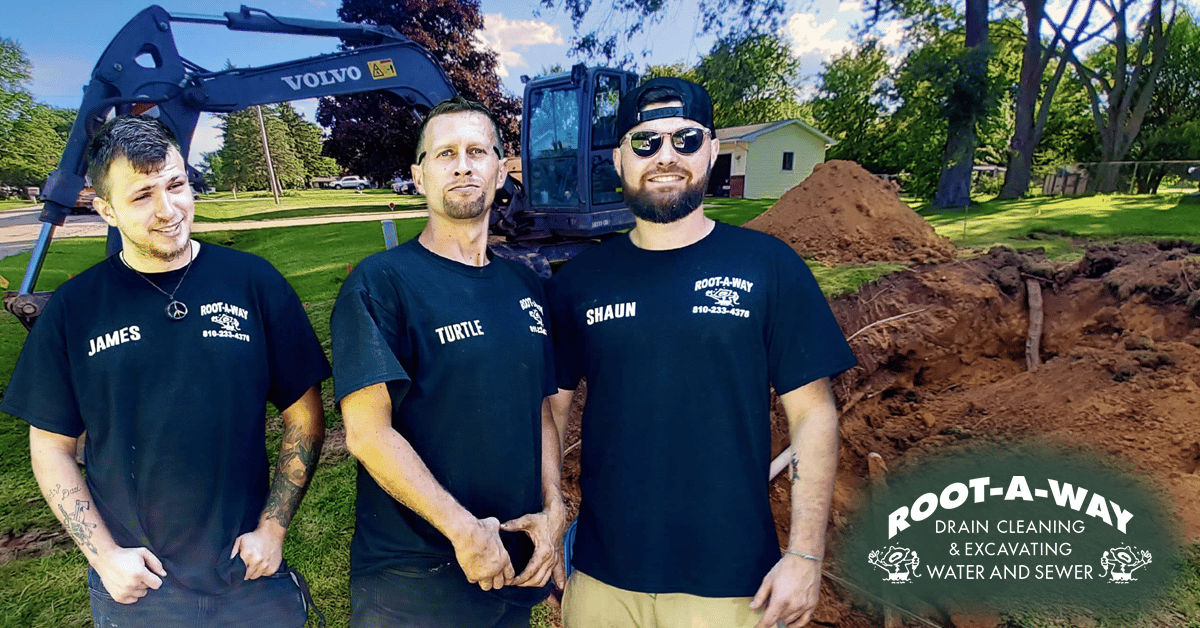 Septic Tank Pumping Clio MI
After all, home and business owners seeking professional septic tank pumping in Clio, MI, trust ROOT-A-WAY Drain Cleaning for a reason! Whether it's because we treat every property in Clio and every other city in the region with the utmost respect, offer the widest selection of plumbing, cleaning, and repair services, or genuinely care about the residential and commercial clients we support makes no difference to us. We only do these things to improve the lives of families and business owners in Clio. We don't want your quality of life in Clio to suffer because of something so preventable and easily treatable as a full septic tank. If you begin to notice weird smells or that the grounds surrounding your property in Clio appear to be excessively lush or full of puddles, reach out to our septic tank pumping professionals at ROOT-A-WAY Drain Cleaning. We'll have your property in Clio looking great and smelling fresh before you know it, and it won't inconvenience you in the slightest. In fact, our versatile plumbing services very well might be the best thing to happen to your property in Clio since your initial purchase!
If you are looking for experienced and top-rated septic tank pumping Clio MI, call ROOT-A-WAY Drain Cleaning today at (810) 233-4376 to schedule service, or simply fill out the form below:
Schedule Service Today!
"*" indicates required fields