Are you looking for sewer line repair Clio MI?
Sewer line trouble is one of the worst things a property owner can experience. At best, you have to deal with stubborn clogs and inconsistent toilet water levels, and that's if you get professional help fast. Ignore your sewer line's need for repairs too long, though, and you'll wind up facing hazardous backflow coming up from your drains, inescapable sewage odors, and even excessive greywater puddling on your property that puts the structural integrity of your home or business at risk. That is why when it comes to sewer line repair, you cannot wait. The sooner you get in touch with our plumbing professionals at ROOT-A-WAY Drain Cleaning and let us know how we can help, the sooner you can get back to your normal routine. Our sewer line repair technicians have collectively spent over 50 years caring for multi-family, commercial, standard residential, and industrial properties throughout the region. We have industry-leading diagnostic equipment, like our high-def GPS enabled sewer line inspection cameras, as well as precise excavation services to simplify the repair process and guarantee your satisfaction. Whether the issue turns out to be a sneaky clog or a serious leak releasing sewage beneath your property, our top priority will be to repair your home or business in Clio as cost-efficiently for you as possible. The comfort and safety of our clients is the only thing that matters to our sewer line repair technicians at ROOT-A-WAY Drain Cleaning.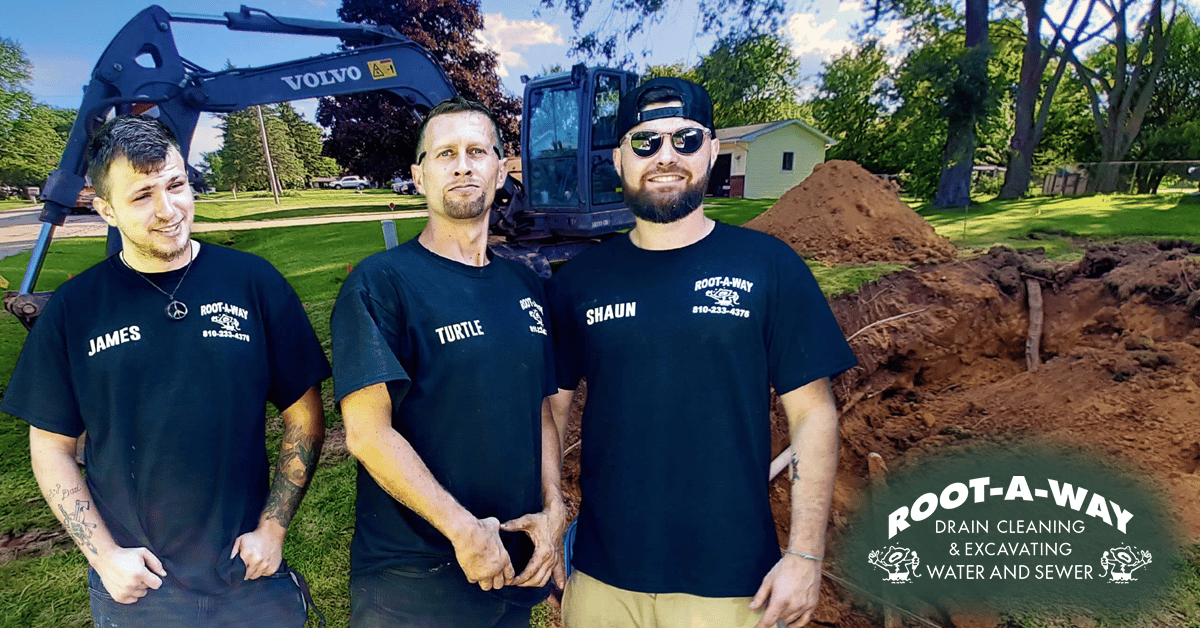 Sewer Line Repair Clio MI
After all, home and business owners seeking professional sewer line repair in Clio, MI, trust ROOT-A-WAY Drain Cleaning for a reason! We, of course, love to believe it's because we understand properties in Clio better than anyone else. Many of the timeless taverns and residential properties in Clio have been around since the early nineteenth century, which, aside from being beautiful, means two things. One is that residents in Clio are no strangers to plumbing problems. And two, you need to rely on plumbing professionals who recognize and respect the true value of your property. To us, every home and business in Clio is impressive in its own way, from everyone's favorite local Black Horse Tavern to the homes surrounding Clio City Park. And we want, more than anything, to help protect your property in Clio in every way our skilled sewer line repair professionals are able. So please, do us the honor and yourself the favor of trusting our splendid services at ROOT-A-WAY Drain Cleaning with all your property's most pressing plumbing concerns!
If you are looking for experienced and top-rated sewer line repair Clio MI, call ROOT-A-WAY Drain Cleaning today at (810) 233-4376 to schedule service, or simply fill out the form below:
Schedule Service Today!
"*" indicates required fields