Are you looking for sewer camera inspections Clio MI?
Once upon a time, the only way to find out what was going on with your pipes when there was a problem was to dig them up and perform total hands-on inspections. Nowadays, though, ROOT-A-WAY Drain Cleaning offers sophisticated, minimally invasive sewer camera inspections in high definition, so you can see exactly what's going on with your plumbing anytime without disturbing your property. Sewer camera inspections are especially favorable options when you're dealing with an unclearable clog or mysterious leak. Our prestigious plumbing professionals will simply feed a flexible digital sewer camera deep into your pipes until we're able to identify the problem. From there, locating the problem and coming up with a solution will be easy. The sewer cameras used for all our inspections contain GPS trackers that allow us to record precise coordinates of any problems found so they can be dealt with directly as soon as possible. Best of all, all the plumbing professionals charged with leading our sewer camera inspections share more than 50 years of experience catering to the diverse needs of residential, multi-family, industrial, and standard commercial properties. You need not worry about what's best for your home or business in Clio. Instead, all you've got to do is make sure you always rely on our industry-leading sewer camera inspections at ROOT-A-WAY Drain Cleaning.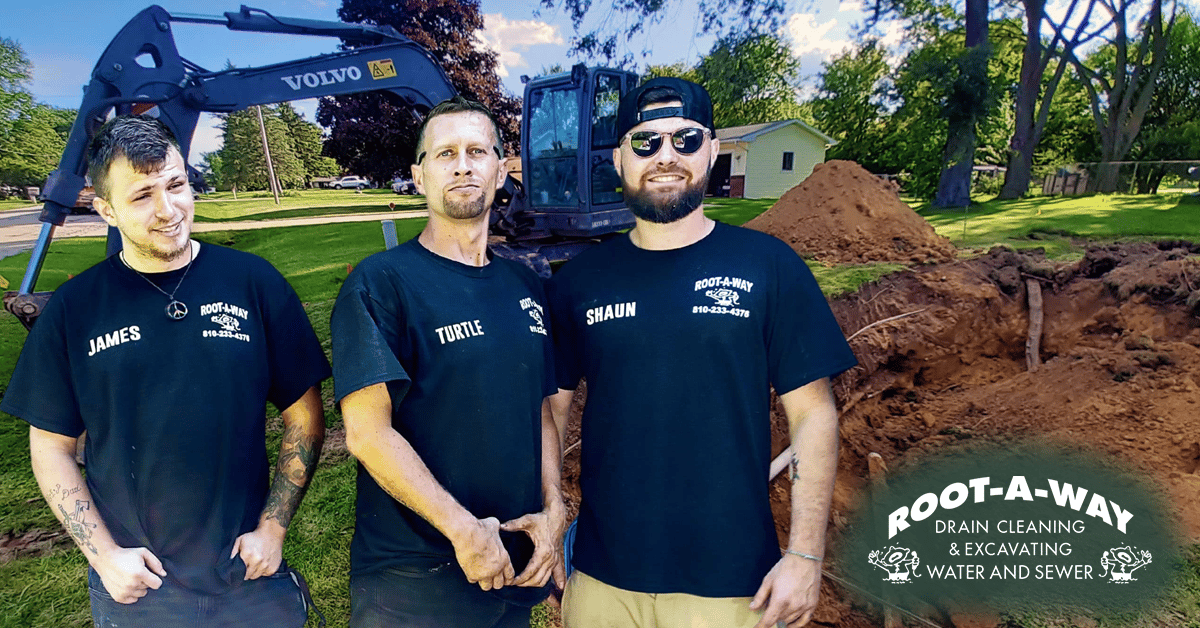 Sewer Camera Inspections Clio MI
After all, home and business owners seeking professional sewer camera inspections in Clio, MI, trust ROOT-A-WAY Drain Cleaning for a reason! What your specific reason for trusting your property in Clio to us, of course, is up to you. Our plumbing professionals are merely here to serve home and business owners in Clio and beyond as best we can, and we couldn't be more thrilled to have the opportunity. The only thing that matters more to us than the safety and satisfaction of our clients is being able to make a difference in the lives of residents and business owners in magnificent cities, like Clio. Whether you own the largest home in Clio or the smallest pub makes no difference to us. In our eyes, every property is beautiful and unique in its own special way and worthy of our extraordinary protection. So please, let ROOT-A-WAY Drain Cleaning have the honor of being a trusted ally in your pursuit of a stress-free life in Clio. If you so much as give us a chance, you'll see that our plumbing and drain cleaning support, including our state-of-the-art sewer camera inspections, are the most reliable you'll find anywhere near Clio.
If you are looking for experienced and top-rated sewer camera inspections Clio MI, call ROOT-A-WAY Drain Cleaning today at (810) 233-4376 to schedule service, or simply fill out the form below:
Schedule Service Today!
"*" indicates required fields