Are you looking for sewer cleaning Clio MI?
If cleaning out your sewer lines seems like the absolute last thing you'd ever want to do, don't feel bad. Sewer cleaning can be quite time-consuming and is certainly not for everyone, which is why our professional sewer cleaning services at ROOT-A-WAY Drain Cleaning are here to help. Typically, if you want to guarantee your plumbing lasts plenty of years without any problems, you'll want to invest in professional sewer cleaning services every 18-24 months. Doing so will ensure you avoid frequent blockages, mold growth, gross backflow, water damage resulting from unseen leaks, and other serious threat to everyone's health and safety. Not sure when the last time your sewer lines got a good cleaning? It doesn't matter! If your plumbing is draining slower than it should be, you've got some lingering odors, your lawn is excessively wet, or you're otherwise noticing any signs there could be something going on with your sewer lines, do not ignore them. Our drain and sewer cleaning specialists at ROOT-A-WAY Drain Cleaning have all the skills and resources to effectively protect your home or business, including 50+ years of combined plumbing experience, but none of it matters if you don't reach out when your property in Clio is in trouble. So please, do not hesitate to take advantage of our incredible sewer cleaning solutions today!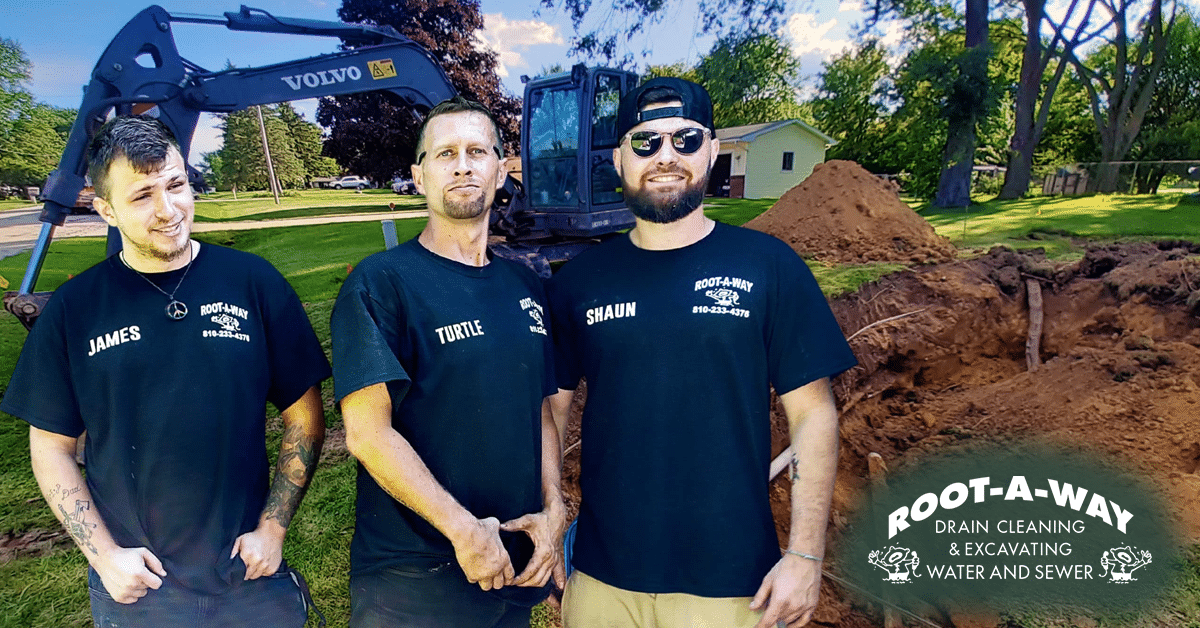 Sewer Cleaning Clio MI
After all, home and business owners seeking professional sewer cleaning in Clio, MI, trust ROOT-A-WAY Drain Cleaning for a reason! There's nothing we'd rather do than help home and business owners in Clio clean up their properties and free up time in their busy schedules to pursue other passions and interests. There are so many incredible things to see and do in and around Clio, especially as you get closer to Flushing. Stepping Stone Falls, the Wilderness Trails Zoo, Bluebell Beach, and Crossroads Village & Huckleberry Railroad are merely a few of the many destinations worth exploring near Clio. Don't forget your own property in Clio in all the excitement, though. All it takes is one serious clog and a lack of vigilance to result in costly property damage and other avoidable implications that can affect everyone in Clio you care about. Plus, you already know our proud plumbing pros at ROOT-A-WAY Drain Cleaning are always ready to impress. Just tell us what we can do to make your life easier, and we'll guarantee you're back out, exploring and enjoying the lovely city of Clio as soon as possible.
If you are looking for experienced and top-rated sewer cleaning Clio MI, call ROOT-A-WAY Drain Cleaning today at (810) 233-4376 to schedule service, or simply fill out the form below:
Schedule Service Today!
"*" indicates required fields