Are you looking for sewer cleaning Mount Morris MI?
Unstable toilet water levels, constant clogs, wet spots on your property, foul odors, and foundational damage resulting from softened surrounding soil are all common consequences of needing sewer line repairs. However, when you do your part to protect your pipes by scheduling regular sewer line cleanings to keep your plumbing problem-free, you don't even need to worry about that. Just be on the lookout for slower-moving drains or other signs that you might have a blockage, and our friendly sewer cleaning specialists at ROOT-A-WAY Drain Cleaning will do the rest. Our sewer cleaning services are safe for all types of plumbing in residential, commercial, multi-family, and industrial properties. And our skilled sewer cleaning specialists share more than 50 years of experience satisfying every possible type of client. Whether you merely need a deep clog loosened with a commercial-grade drain auger or we need to go in for further investigation and perform a sewer camera inspection, you can trust our thorough drain cleaning services to rectify your biggest plumbing problems almost immediately. It's what we do. You can always count on our sewer cleaning specialists at ROOT-A-WAY Drain Cleaning to treat your property in Mount Morris like their own.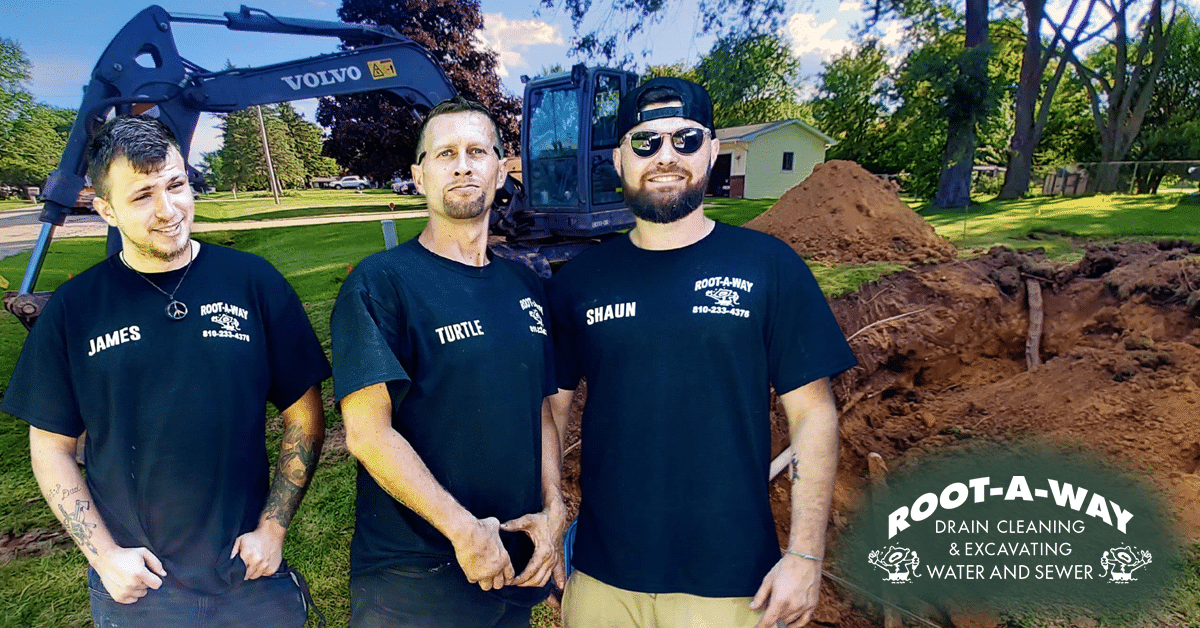 Sewer Cleaning Mount Morris MI
After all, home and business owners seeking professional sewer cleaning in Mount Morris, MI, trust ROOT-A-WAY Drain Cleaning for a reason! Whether it's because of our ever-improving reputation or our dedication to our clients' satisfaction makes no difference to us. We're just happy to be an important source of support for residents in Mount Morris who already have virtually everything they need. The entire region surrounding Mount Morris is already well-known for its recreation. Crossroads Village & Huckleberry Railroad, Stepping Stones Falls, and Bluebell Beach are just a few of the most popular attractions near Mount Morris. With our sewer cleaning and other plumbing services at ROOT-A-WAY Drain Cleaning supporting home and business owners in Mount Morris, residents really do have it all. All we ask is that you not wait any time you notice your drains or sewer lines acting up. Most of the time, a good cleaning is all you need. Leave the problem to fester over time, though, and you're only putting your property in Mount Morris at risk. It just isn't worth it. The best way to avoid expensive, unnecessary sewer line repairs is simply to take great care of your property in Mount Morris from the start with help from sewer cleaning professionals who care as much as you do.
If you are looking for experienced and top-rated sewer cleaning Mount Morris MI, call ROOT-A-WAY Drain Cleaning today at (810) 233-4376 to schedule service, or simply fill out the form below:
Schedule Service Today!
"*" indicates required fields